As a company, you'll always have customers with unique requirements. Sometimes, you'll be able to hack a solution together, but often that just won't cut it. For the past 25 years at RS Calibration, we've been offering equipment calibration services for biotech and pharmaceutical companies.
It's vital for us to give our clients traceable documentation for every calibration service we perform, tracing back to the beginning of our contract. This means our information management system has to be exceptional. But when we started working with one of our big customers, we immediately ran into some significant red flags with how we were currently recording, processing, and relaying data to them.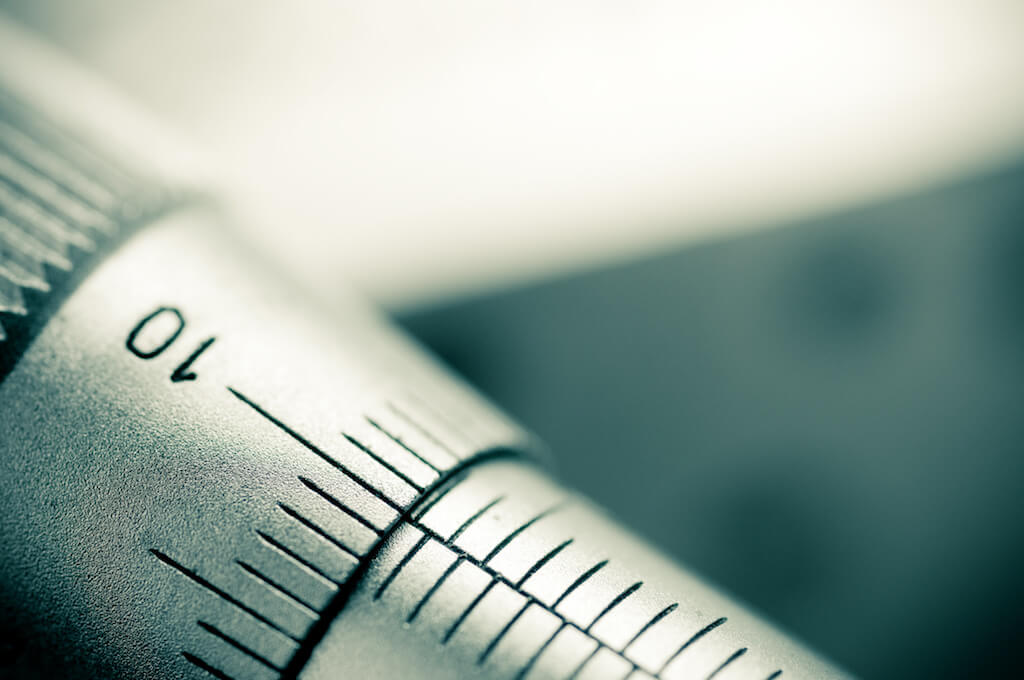 We had to deliver a breakdown of the information to this customer every week as part of our service, which was this ugly, horrible nightmare of a spreadsheet. It was obvious to myself—and my colleagues—that there had to be a better way of analyzing and communicating this data to our client.
A Real Solution
Before my time with RS Calibration, I worked with databases in the military using Access database. But the problem with Access is that you're limited to who can see the information and access the database—it's only one person at a time. We needed a more robust database solution that I'd be able to build myself. I did a little research online and eventually found Kintone. I loved what they offered. The solution seemed flexible for our needs and simple to use.
I started playing with their spreadsheet conversion and database management tools and even worked with Kintone staff to dive deeper into more complex solutions. I put together a rough first version of a new database system and presented it to our management team. They loved what they saw. This was clearly a much better solution than what we put together before. The next step was to develop a working model to show our customer.
I built out a more robust model that made it easy for the end user to access and use real-time data. In contrast, our old system delivered information a few days or up to a week later. The new solution was a revelation for our in-house centrifuge manager as well as the client. Our customer loved it, and we began to roll it out. Pretty quickly, they began to wonder what other functions this system could do for them. This opened up a big can of worms for us—in a good way. We were excited by the possibilities.
The Hero of Ones and Zeros
One of our customer's new asks was to see more detailed and specific charts, like what equipment was sent out to their customers by the quarter and what was received back. Using Kintone, I easily figured out a solution, and now they get a snapshot of our quarterly activity automatically. Where we used to send out this ugly spreadsheet every week via email, now they have direct access to their database and can find what they are looking for immediately.
Our customer also wanted the ability to see all aspects of an asset: When was it last calibrated? When is the next calibration due? When was it shipped to that customer? Now all of those details are right at their fingertips. We even put in tracking numbers on shipments for better information.
The beauty of working with Kintone is we've been able to accomplish all of this without a programmer in-house.
The biggest gain for both sides is clearly the ability to see our data in real time. We don't have to waste hours sending emails. All of the waiting, along with the back and forth, is gone. Now, our customer can look into an asset or a customer without having to pick up the phone, pour through a spreadsheet, or wait for an email from us. The time we save our client means they can focus more resources on growing their business and attracting new clients, rather than being dragged down by managing their existing roster. Thanks to the flexibility and ease of Kintone, we've added enormous value to our service.
Clean and Easy Workflow
On our side of the table with the customer, using Kintone has helped make our job much less stressful. One of the most significant pieces of feedback I hear is how smooth and easy it is to work with the data. Our employees are delighted with this new system, especially our employee who processes the data. Previously, she would spend half of her time dealing with the old LIMS system. Today, this aspect of her job only takes up 10%, which is a game changer for her.
Not only are the clients asking me what else I can do with this system, but we're also developing innovative ideas in-house. Once we started to plug our data into the platform, we began to see some major holes in our old system that were seriously impacting our business. We realized we had been falling behind in our maintenance schedule, with some accounts up to six months past due. To solve this problem, I created an app that I used within a Kintone Space. Now, this app tells me throughout the month which items are due for maintenance and which technicians are on those files. I can see who is behind or late on turning in their items.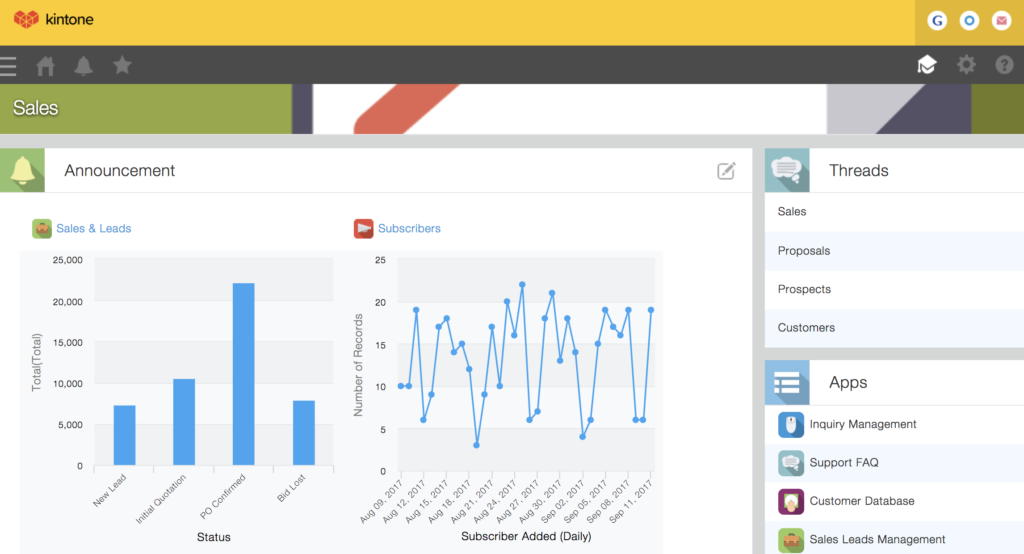 My colleagues are always presenting me with new challenges for the system, and if I can't figure it out, I call Kintone and they're right on it helping me out. Kintone makes me look like a hero around the office.
Better Databases Mean Bigger Clients
The beauty of working with Kintone is we've been able to accomplish all of this without a programmer in-house. I might be more advanced than others, but with Kintone, anyone can use it. You just need to put in the data, customize your portal so you can work with it however you'd like, and the platform takes care of the rest. And if you want to dive into deeper development, Kintone is there to support you.
Now, we no longer feel like we have a hacked-together solution for our customer. We've set up an amazing system for them—and for ourselves. We also know we can easily replicate this project for any future customers who require similar work. And with Kintone, it'll be a breeze. Sometimes, you get lucky and the better way is also the easiest.