Upload data once, share it forever. With Kintone's central database you can create data records the whole team can see without mashing the Copy/Paste buttons into oblivion.
Kintone's online database gives your team access to the information they need anytime, anywhere. The platform's mobile and desktop applications make it easy to click and view data in-real time whether you're in the airport or at the office.
 
Kintone's cloud-server also gives you absolute security over your data: choose who can view, edit, and delete data records right down to individual data fields (especially handy if you need multiple team members to access records with sensitive information).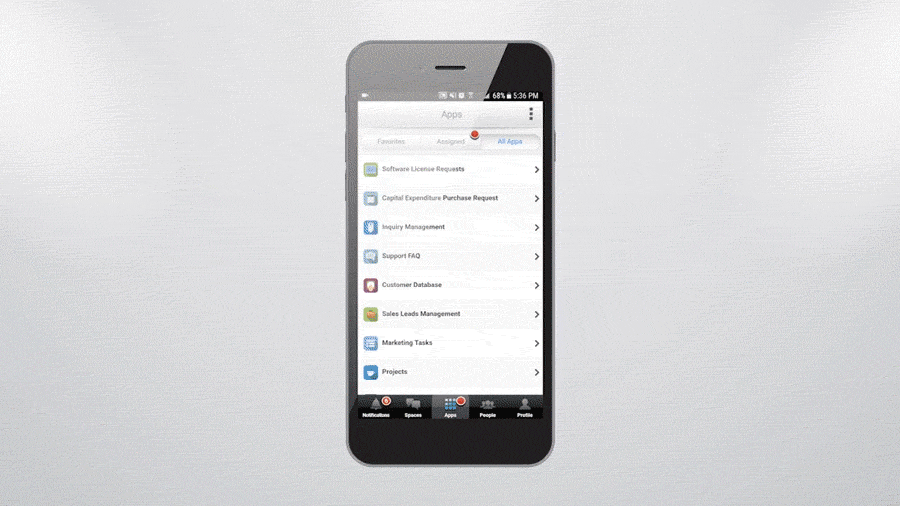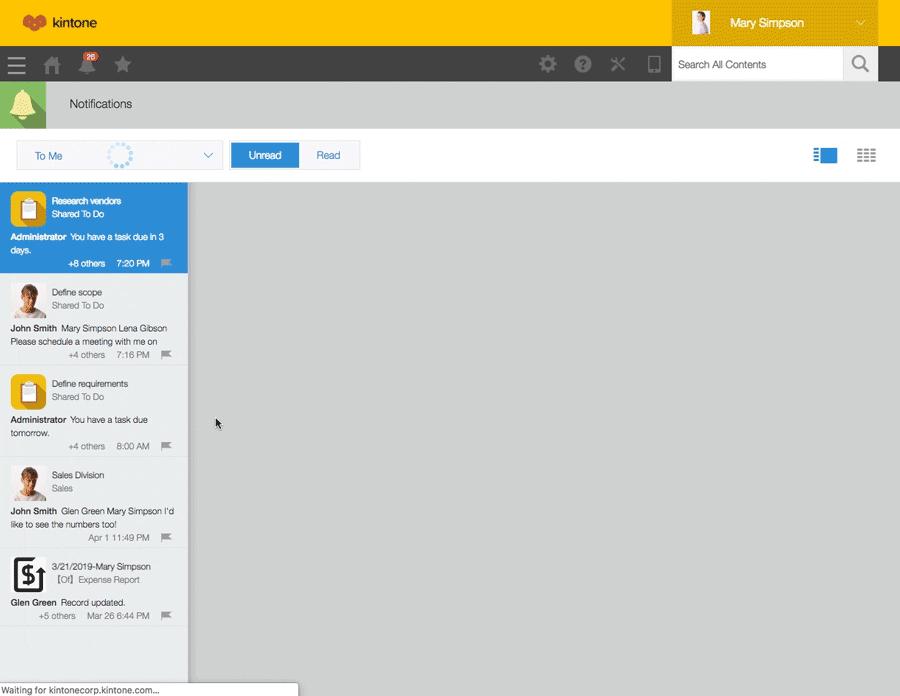 Let your platform do the talking with automated notifications that remind your team what's due and what's next on the agenda.
You're their manager, not their mother.
 
Map out your next project, assign roles and responsibilities, and let Kintone handle the rest. Whenever you make changes to your project—whether it's re-assigning a task, moving your project to the next phase, or changing an important deadline—Kintone automatically alerts relevant team members so they know what to expect.
 
On top of that, your team can start a conversation with each other via Kintone's in-record chat feature. The chat feature functions just like a comments section, leaving room for your team to talk with each other about a project without altering project data. Even better, all comments stay with the record so your team can revisit conversations without looking for them in their email or elsewhere.
Create and send reports with the click of a button whenever you want (or whenever your boss wants).
All of your data is in one place, meaning you don't have to hunt down information (or team members) to consolidate and view your data. No more spreadsheets, no more data lost in Karen's inbox while she's out on a two-week vacation. Access to your data is always granted.
 
Use your data to create as many reports as you need in as many ways as you can imagine. View your information in real-time in Kintone via graphs, pie charts, and bar charts, or simply save and send periodic reports for presentations. Whatever you want to see, Kintone can show.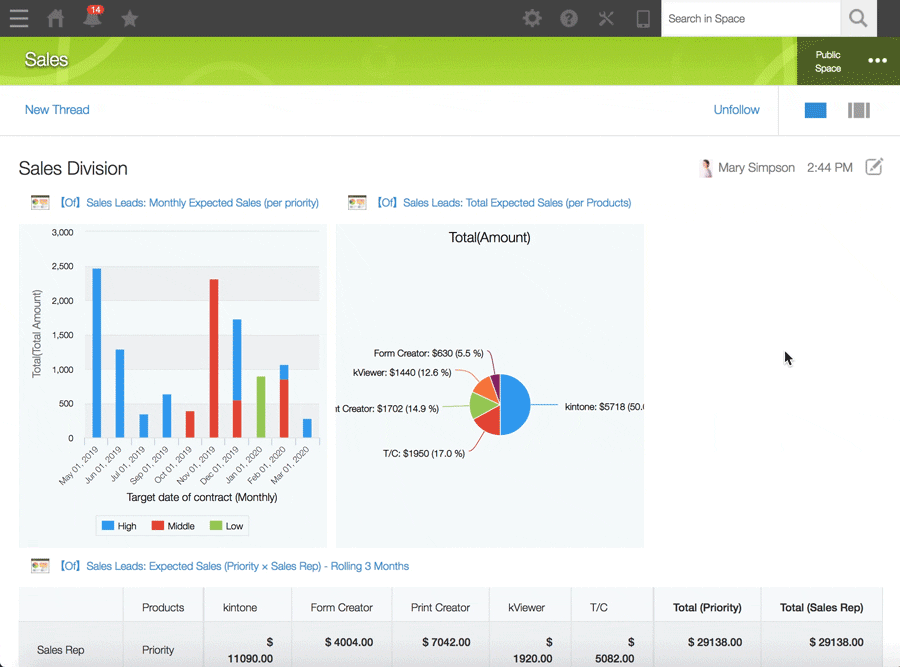 Make the most of your day by eliminating repetitive tasks that eat up your time.