Centralize your data, communication, and workflows
Keep your data, workflows, and conversations in one highly-searchable place for easy project collaboration.
Kintone's platform gives you a central place to upload, store, edit, and manage your data (right alongside your important team conversations about that data).
And with custom portals and workflows for each department or project, Kintone lets you create a home base for your team that keeps you organized and on top of it all.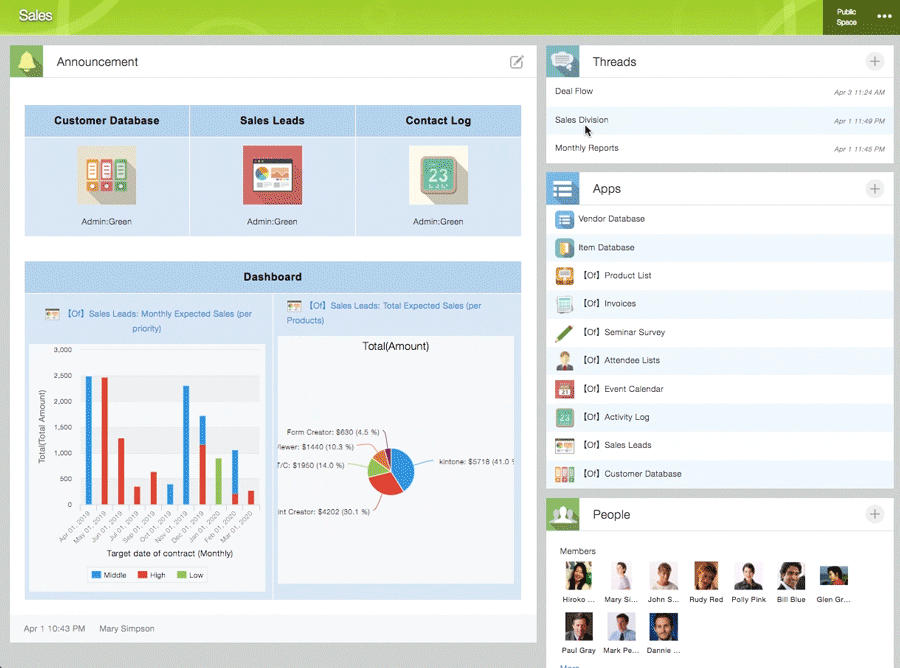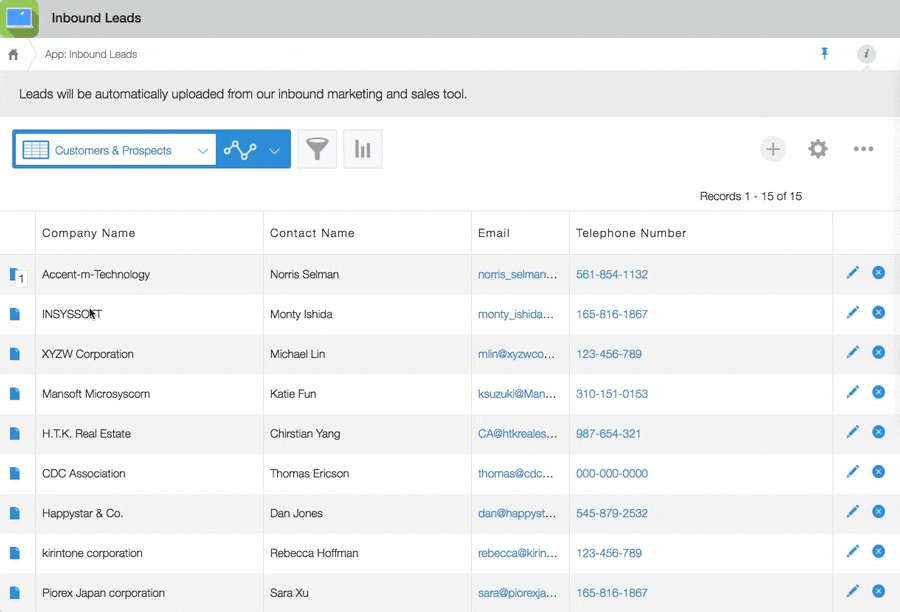 Integrate your current solutions with Kintone
If you're currently using an SFA system, MA tool, or IoT device for your business, you can integrate your data with Kintone's REST API.
Once the data's in Kintone, you can automatically assign the data to a team member, analyze it with Kintone's report and chart generator, and link the data with other business applications. The possibilities are endless!
Spend less time hunting for data & conversations.