Musical Empowerment is a nonprofit organization based in Chapel Hill, North Carolina that provides free, one-on-one music lessons to children (K-12) in under-served communities. Founded in 2002 by Christine Mosley, the organization now has seven chapters across North Carolina and New Hampshire serving hundreds of students each year.
Allison Flors joined Musical Empowerment in 2017 and in her role as program director searched for ways to streamline processes and communication across the chapters. She shares how she started using Kintone below.
Musical Empowerment's Challenges
Data silos across various chapters
Scattered communication channels
High costs of developing own app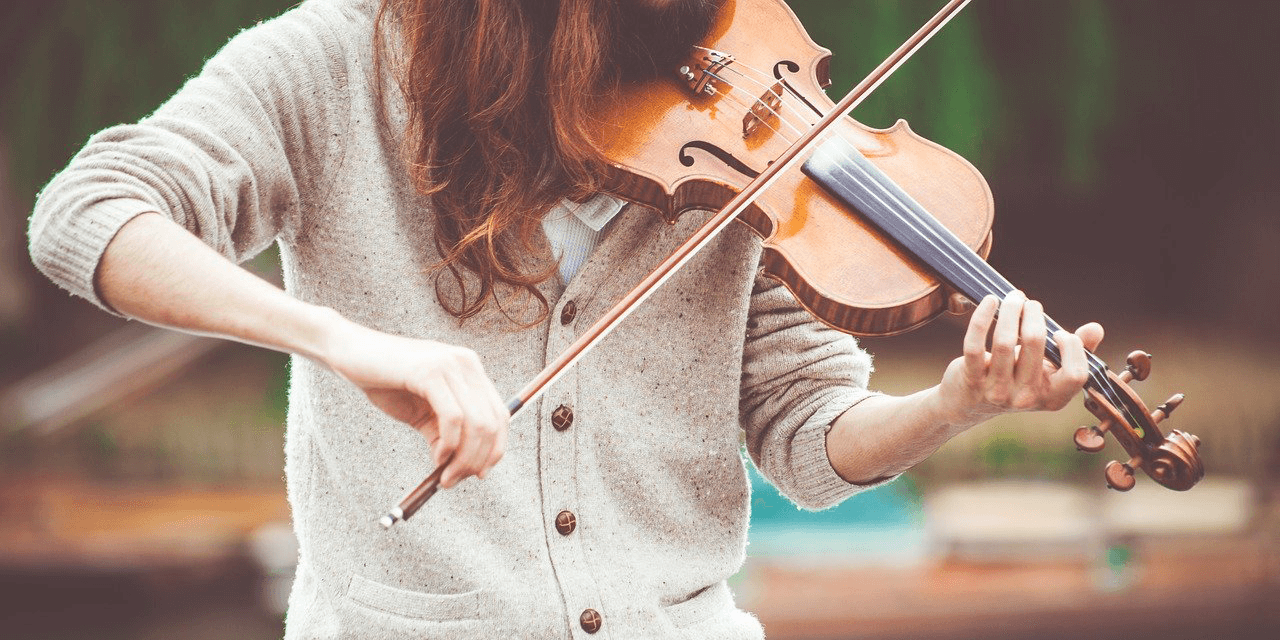 The Spreadsheet Struggle: Playing Things by Ear
Musical Empowerment currently has chapters at seven universities across North Carolina and New Hampshire, with over 280 total volunteer teachers. When I first joined the organization, the chapters ran pretty separately, and we didn't really have a cohesive system of processes across the different locations.
We were tracking everything in a million different spreadsheets, and the average volunteer had to have six different logins to track all of the things they were doing. It was chaotic. Communication was also a mess. I was guilty of calling people or relying on Facebook Messenger to ask for things, which created a lot of inefficiency. We lost a lot of our institutional memory because our communication was all over the place. After our volunteers graduated, I sometimes had to track them down on LinkedIn to find information on something they had worked on.
Since we were growing, I knew we needed a system that would allow us to scale effectively while bringing us together as one organization. We also felt the need to make our processes more digital—the work we do is possible thanks to the dedication of our college student volunteers, and a mobile app was absolutely necessary to meet the needs of our younger volunteer base of students on the go.
Building an App from Scratch the Hard Way
The first step was to create a wish list of what we were looking for, which included a variety of objectives:
manage our volunteer teachers and pair them with students
oversee operations and tasks
keep track of our instrument inventory
onboard new volunteers and staff
Increase inter-chapter communication and camaraderie
Manage grants and financials
Some of our processes were a bit complex and challenging to track with our limited staff resources. For example, we provide instruments for free to the students who participate in the program, and if they join for at least three years, they get to keep their instruments for life. But this made tracking our inventory tough, and we always had to keep an eye on which instruments we needed to purchase more of. Another aspect we needed to keep in mind throughout this operations overhaul was affordability.
Because we had a pretty unique set of needs, the first option we tried was to work with a private developer to build our own system. After a year of planning and development, we finally launched our first system, which we quickly realized was not a good fit.
The primary issue was that we had sunk so much time and money into this new system, but there were still so many flaws and inefficiencies in the way it worked. Since we were working with a single developer, improvements took way too long. We'd have to look at the system and figure out what we wanted to change, and then communicate those changes to the developer. Then, we'd have to wait until the changes were made so that we could test them out. Also, since our new system involved entirely new processes, I had to spend a good chunk of time creating training materials for our volunteers and staff.
And our communication was still an issue across chapters and even within each chapter. If one of the training resources I created had a broken website link, updating everyone about it turned into a game of telephone. Our volunteers had to tell our student leadership team, who then passed the message on to our co-presidents, who finally alerted me so I could fix it. It just wasn't efficient.
Less than six months later, I started searching for a new solution.
The most exciting part: we're saving 65% of the cost compared to our old software solution.
Results with Kintone: Real-time Updates and Communication, Huge Cost Savings
Our team researched and tested 11 different software alternatives before choosing Kintone. We made our final decision based on price, features, and how much I could do on my own. Kintone was the only affordable option that had what we were looking for.
Kintone has transformed the way we work in so many ways. Musical Empowerment currently uses 24 custom Kintone apps we built from scratch, and 12 others are template-based that we've adjusted to fit our needs. Even with my background in music education (definitely no coding skills), I feel comfortable and empowered building applications in Kintone. Thankfully, training resources and videos are provided by the Kintone team, which means I no longer have to develop these myself to train the rest of our staff.
We're now able to make changes on our own, and the intuitive design of the apps, for both desktop and mobile, makes them easy for our volunteers to use. And the various spaces and threads have made it so much easier to communicate across chapters and see what is going on. If there's a broken link, volunteers can comment and tag me on the app record or directly message me, and I or someone else can go in and provide the correct one right away. I feel so much more connected to our volunteers, and they have better access to me without the struggle of hierarchy.
Now along with important data points like demographics, we have access to data I didn't even know we needed. In seconds, I can see what the most popular instrument choices are this year as well as the fact that our teachers have on average 7.2 years of experience playing an instrument—this is all information I can share with our funders. It's even better that I can illustrate it in a graph with just two clicks.
The most exciting part: we're saving 65% of the cost compared to our old software solution. We might even be able to cut an additional platform that we use to track donor and grant management, which would save us an additional $200 each month.
In addition to the cost savings, we're also saving a lot of time on tasks, which is a lifesaver for our staff. We've customized our system to make important items like student and parent contact info easy to find. I could also write an entire book about how nice it is that Kintone can send automatic reminders. I no longer have to spend time following up and reminding people to do things. Another improvement has been our form creation process. It used to take me an hour to fill out and create each new form, but now I can do it in half the time or less.
Overall, using Kintone has been such a big improvement with a very smooth transition. We were able to go from a software solution that was very frustrating and not helping us meet our goals, to a system that surpasses them. I'm excited to see how else we can use Kintone in the future as we continue to grow.
Check out Allison's story: