Create project workflows, assign roles and responsibilities, and let Kintone track the rest.
Imagine this: a process management solution you can build and edit faster than it takes your coffee to cool. When it comes to workflows, Kintone has your back. Within minutes you can create sophisticated workflows with conditional branching criteria using Kintone's visual drag-and-drop editor. Once you have your workflow, assign tasks to make sure your team gets stuff done in order and on time.
Kintone's visual editor gives you finite control over your workflow so you can modify your project process at any stage. Simply open the app, edit the process management, and save. And the best part? Once you've created your workflow, Kintone's automatic notifications let your team members know what they need to do and when that way you don't encounter any surprises ever again.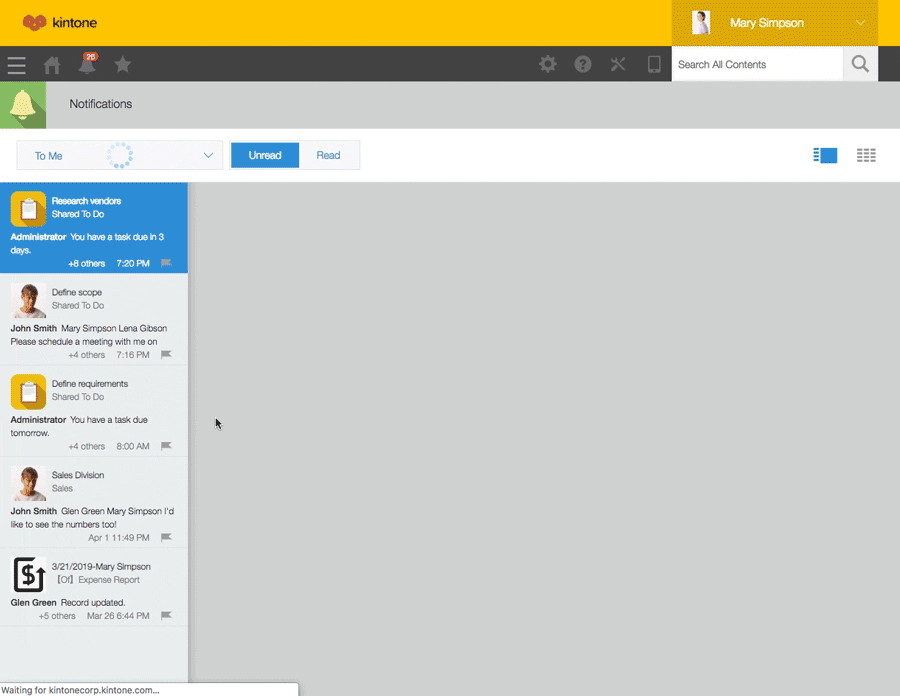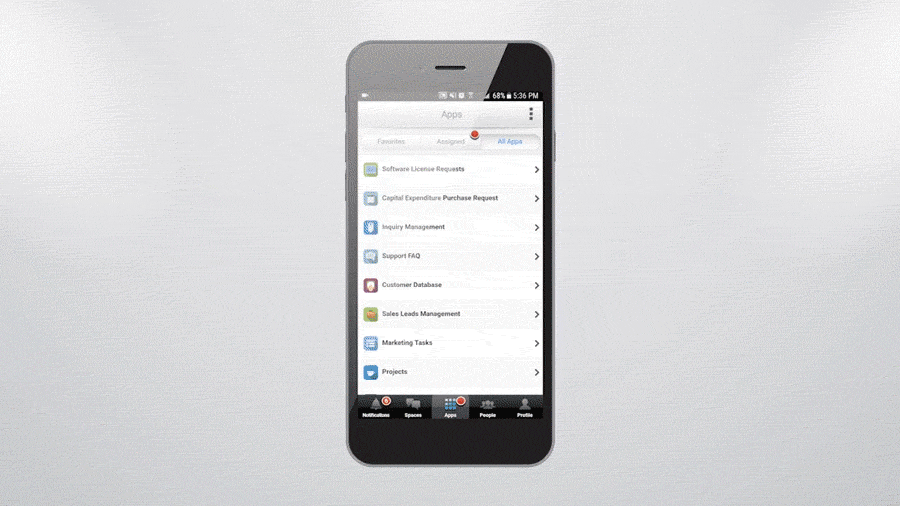 Track your project's status in real-time and reply to team questions and feedback from anywhere, anytime.
Stay up to date on your projects whether you're on a trip or in the office. Kintone's mobile and desktop applications let you check a project's status from anywhere, with full record details visible in every digital format.
This feature is especially handy for teams with traveling decision makers. Now, project managers can stay on top of their role from anywhere with instant notifications that tell them when to approve a step, answer questions, or review changes. Keep the ball rolling, and rolling, and rolling.
Get everyone aligned on project priorities.
Getting your team to understand their tasks is important, but it's more important to make your team to understand the priorities of their tasks. Kintone lets project leaders visually highlight priorities so everyone can understand the bigger picture they're working towards.
With Kintone, leaders can quickly see the big picture of all their projects, as well as review tasks, project progress, and how deadlines should be managed based on shifting priorities.
For team members, Kintone lets them see all their tasks, deadlines, and role in the larger workflow, making it crystal clear what they need to work on first.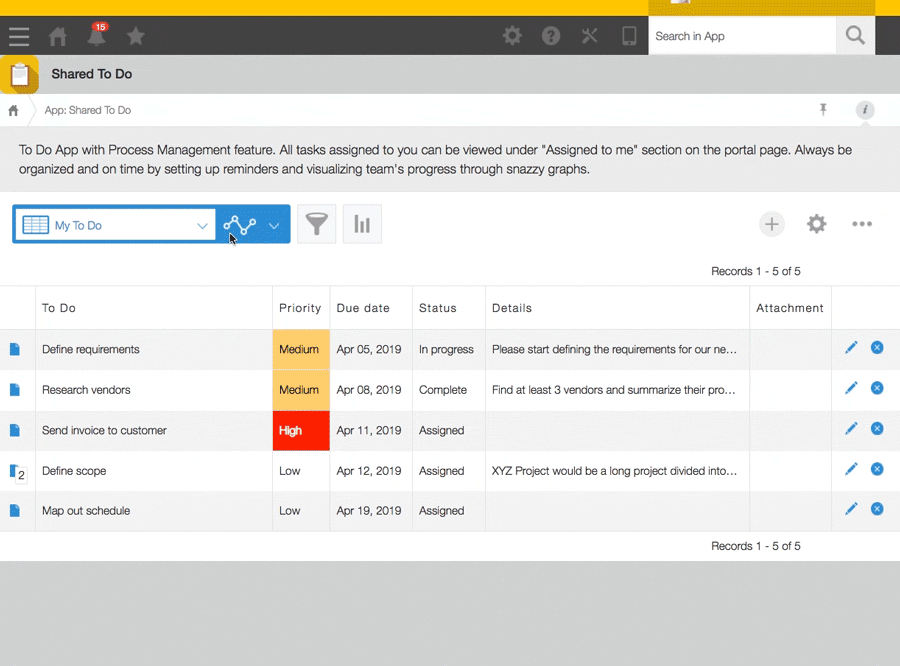 Whether you're a project lead traveling from Jakarta, an employee working from home, or an office intern juggling multiple department requests, Kintone gives you a clear view of what you need to do.