Rapid City Area Schools is South Dakota's second largest school district and is home to 15 elementary schools, five middle schools, and three high schools. Shane Daniel is the IT Director for all the schools in the district.
Shane and his team were asked to find a solution to track COVID-19 cases among students and faculty. They needed a way to not only track active positive cases but also cases of exposure. Shane shares his Kintone customer story below.
Rapid City Area Schools' Challenges:
Quick implementation
Security and detailed permissions
Multi-user access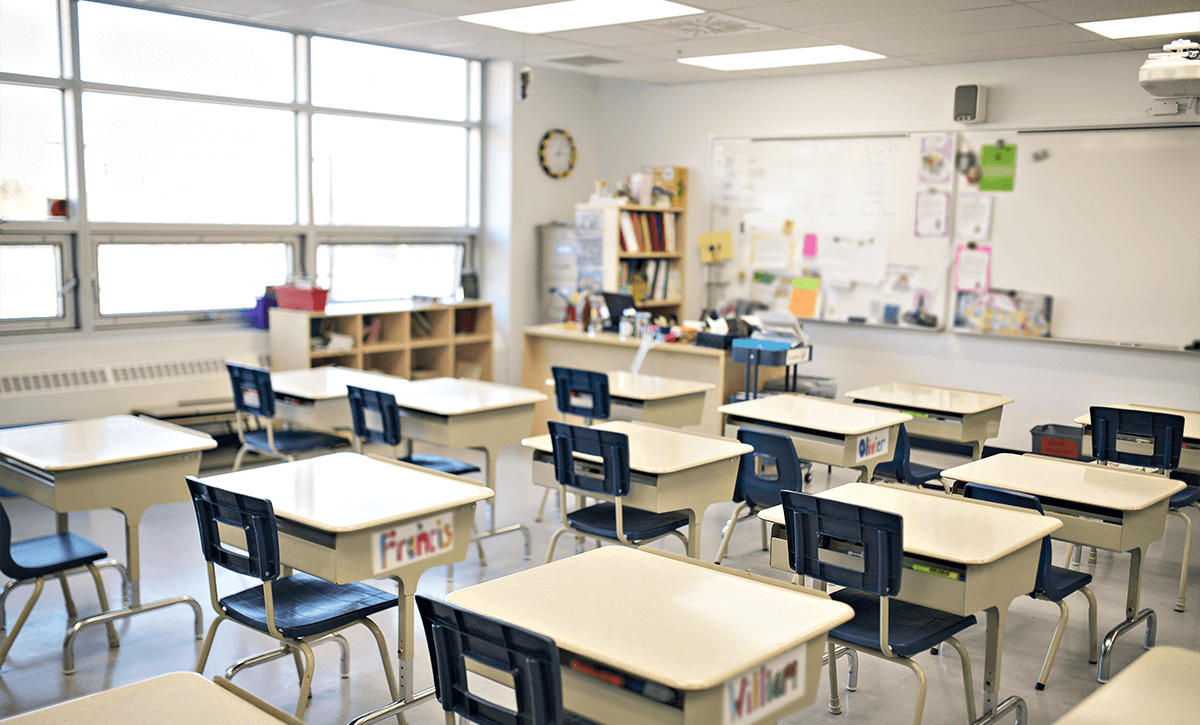 More spreadsheets, more problems
My department is in charge of IT for our entire school district, which includes over 20 schools (approximately 1,900 employees and 13,000 students). When COVID initially hit, our team of nurses started tracking cases and exposure among the students (K-12) in an Excel spreadsheet.
While the spreadsheet was fine for a quick fix, the team ran into quite a few issues. The first was the matter of security. Unfortunately, there's no easy or elegant way to manage security for a spreadsheet. So initially, we had three people inputting all that information via Microsoft Teams, but the security issue was a limiting factor. Adding more collaborators to the mix would help with the workload for those three people, but it would also mean more room for input errors, accidental deletions, and version control issues.
We also had a lot of problems with the data timing out on the Excel spreadsheet. Formulas were taking too much time and slowing down the data entry. The spreadsheet also didn't have a status column, and there was no great way to manage multiple steps in a process using Excel.
While I wasn't involved with the setup of the spreadsheet, I was brought in to find a better solution to track these COVID cases.
With the help of the Kintone team, the app we needed was built in just a couple days. It was fast.
Using low-code / no-code to solve urgent issues
Unsurprisingly, a Google search for a COVID-19 tracking system didn't produce anything useful. I do have two programmers on my team, but they're both buried in work now, so building a custom system from scratch using traditional software development methods was not an option. I knew that a low-code or no-code database would be the best route. In my research, I came across Kintone and signed up for a free trial, which gave me a chance to quickly build out what I needed and show the nurse and management teams how it would work.
The Kintone team was super helpful during this process and understood exactly what I was asking for. With the help of the Kintone team, the app we needed was built in just a couple days. It was fast.
Results with Kintone: simplicity and saved time
We now have 75 people using the COVID-tracking app we built on the Kintone platform. The feedback I received from the nurses has been really positive, especially from the original team of three who were using the spreadsheet. One even shared, "Oh my god. Thank you so much. This is so much easier than Excel." We've created a customized dashboard to help the nurses find the information they need quickly, and the rest is pretty intuitive and easy to use.
The ease and simplicity of using Kintone has really stood out for us. During the first two weeks after implementing our new COVID tracker, I anticipated getting a bunch of phone calls to answer questions that came up, but I only received one. To help get everyone comfortable with the new app, I invited myself to staff meetings. I had regularly scheduled office hours. And I showed valuable features multiple times until it stuck.
Our superintendent is happy with what we've built. The space functionality, which lets you organize apps, communication threads, and graphs onto a portal is a god-send. You can set it up so that all of the important information you need is just a click or two away.
More time to focus on what matters
The biggest impact for our team has been that the nurses are no longer spending two to three hours a day doing data entry. For the three nurses who were the central point of contact for the 23 buildings we have, our new COVID-tracking app has saved them at least a few hours a day each. They'd probably say it's saved them more than that. And for the organization overall, our Kintone app is MUCH faster to input data into compared to the Excel spreadsheet. It's not even close. Adding 5,000 records is much faster on Kintone. We couldn't have done it with that old spreadsheet. There's no way you could have that many people in a spreadsheet and not have something get screwed up.
The reporting features and the new insights we have into our data are huge. While we had color coding in our original spreadsheet to help us see trends, it just wasn't set up right. The accuracy of the data in Kintone is much more reliable, and we can feel confident that our data is accurate and secure.
What's next
What we've built in Kintone to track COVID-19 is pretty solid now. If we need to make small improvements or adjustments in the future, like adding additional data fields, it just takes a couple clicks.
The next things I'd like to tackle are an asset management system and a help desk ticketing system. We'd like to move to a self-service system for those processes. I currently have a pretty small staff of 26 people, so even small improvements that save us time can make a big impact in the long run.