This case study examines how one human resource company for IT projects partnered with Kintone to successfully manage and track project applications and vendor feedback.
PERSOL CAREER CO., LTD. is a subsidiary of PERSOL Group, a multinational company headquartered in Japan, provides staffing and placement services under the PERSOL brand worldwide.

After years of strong growth in the human resource industry, Persol Career decided to expand several of its services in the mid-2010s. New services included:
A service specifically for workers looking to change jobs
A service that provides information and support for workers looking for part-time employment
A service that promotes recruitment through referral programs
While Persol Career's new services gave the company a strong market advantage, it tested the limits of the IT department's bandwidth. IT department manager, Taisuke Hiro and Hiroyuki Kogiku shared, "we lacked total governance over our systems because things moved so fast and we didn't always have all the information we needed to keep our data secure. It was incredibly stressful trying to stay on top of things."
*Department and role is as of interview date.
What isn't working…and why
To manage their workload, the IT department began investigating their current workflow for problem areas. They identified several issues, one of which was the volume of documents the department received relating to IT project requests from other departments.
Each year, the IT department receives over 100 requests via email, the data from which needs to be manually transferred to Excel for record keeping. This process is not only time consuming, it also puts the company's data and overall health in a place of vulnerability. According to a study published by the Journal of End User's Computing, 88 percent of spreadsheets contain errors that affect a business' bottom line.
Most of these mistakes stem from a few key flaws in Excel's setup:
Any user can input data so long as they have the password
The only protection against unauthorized users is a password
Excel documents have limited tracking capabilities and zero ability to vet data input
Users inputting data often have limited knowledge of the assumptions or background context that went into the data they look at
With more applications and business data streaming in thanks to new company ventures, the IT department knew things needed to change if they didn't want a data disaster down the road.
Another problem IT department faced was information silos between departments. "Data wasn't being shared," said Hiro, "often because there was no clear way to share it." This lack of sharing included not only project information imperative to successful project management but also vendor feedback.
Finding a solution to keep up with the company's growing line of businesses
To solve these problems, the IT department searched for a software platform that was:
Agile enough to handle new workflows as the company developed new services
Able to securely manage data and employee or vendor access to it
Could keep all employee and vendor data and feedback in one centralized location for easy accessibility
Their search quickly led them to Kintone, which the IT department put to the test. Impressed with its performance, the IT department began rolling it out for daily use. "We ended up working with Kintone because it allowed us to collect and centrally control data from every source," said Hiro. "It helps us tremendously improve our productivity and strengthen our governance."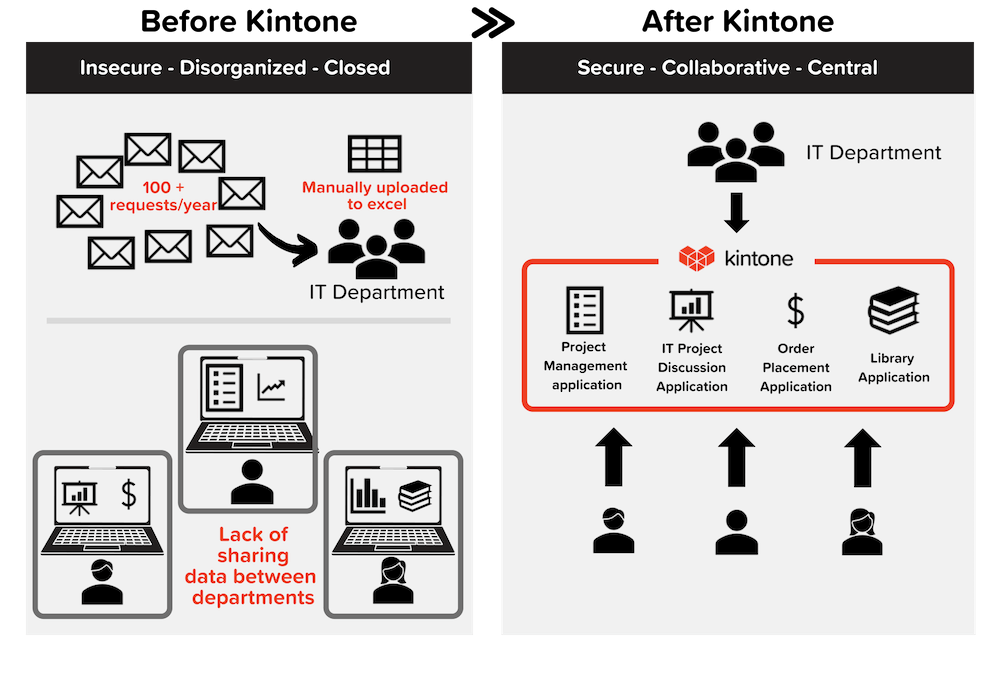 To make sure the company utilized the platform in a way that made it easy to track and manage data, the IT department created several custom business applications for teams:
1.Project Management Application
This is an application that enables to manage IT project progress, reviews, and result. On one page, internal stakeholders, system info, vendor evaluation, project result can be viewed. Also, approval records are included for the purpose of internal control.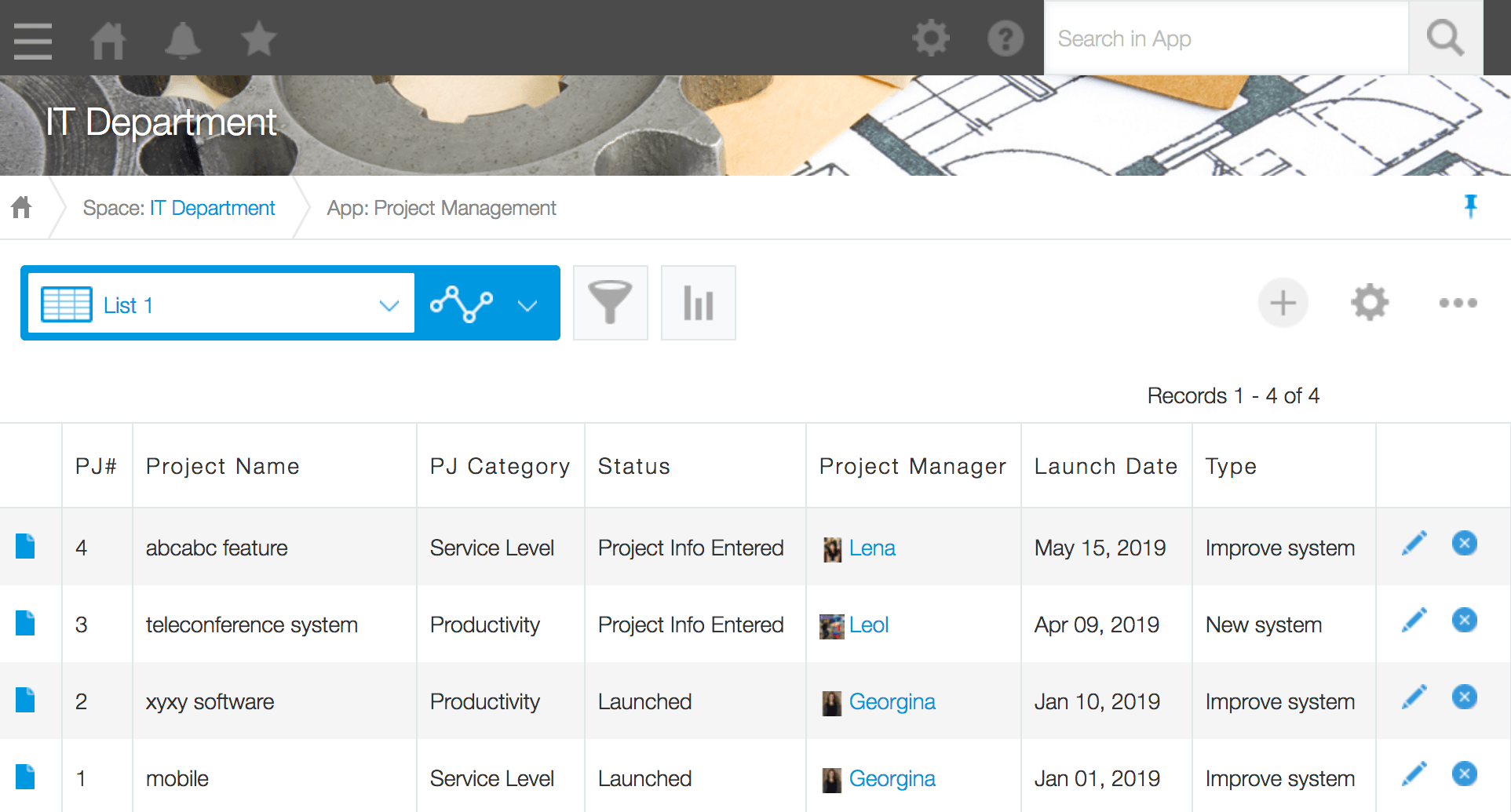 Project Management Application – List View (Sample App and Data)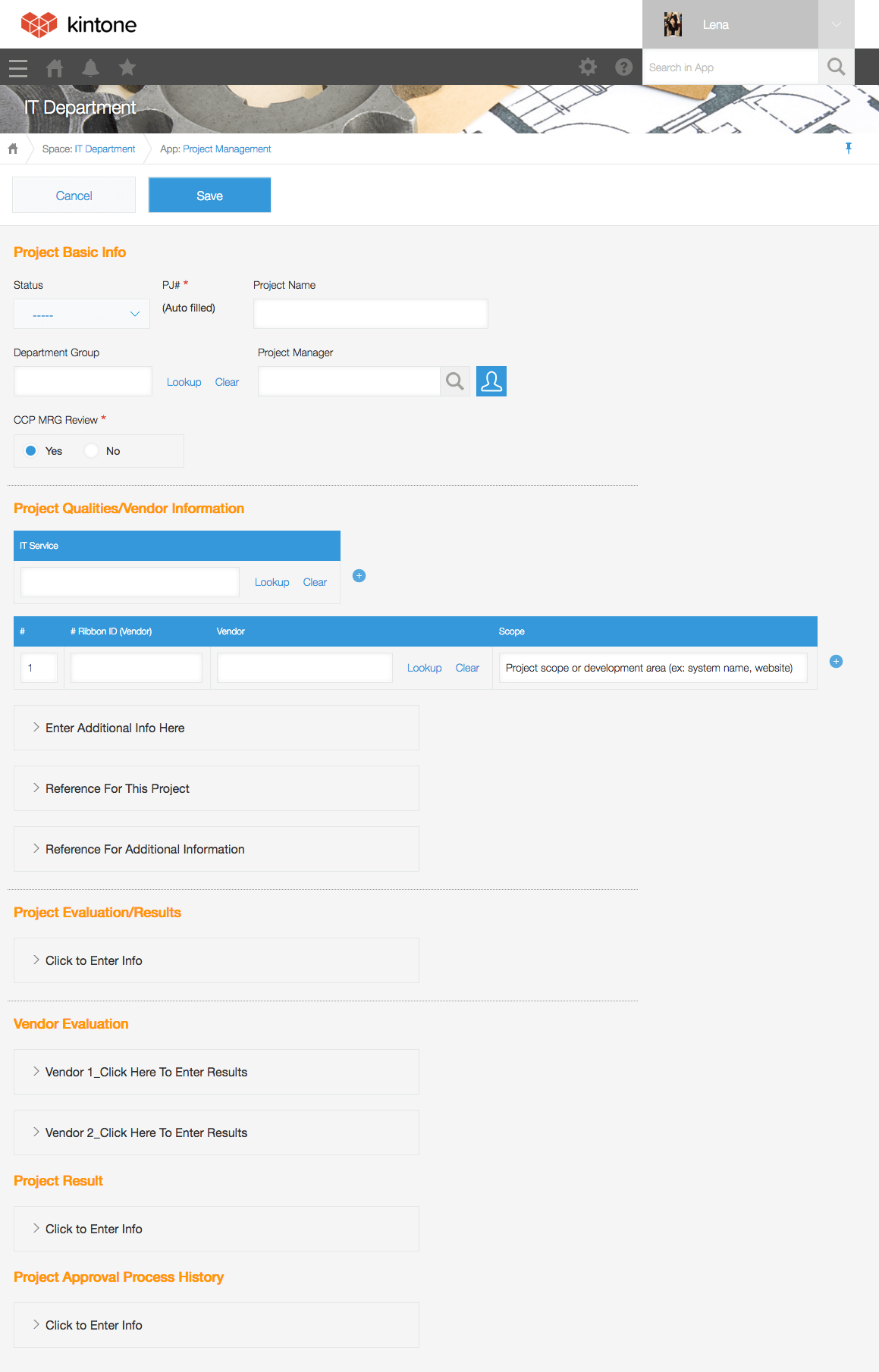 Project Management Application – Add Record (Sample App and Data)
2.IT Project Discussion Application
This is an application that enables the filing of discussions regarding IT investments. It is frequently used by BITA's divisions. This application centralized documents relating to filing, which had been scattered before. The application prevented human errors that used to be made when managed with Excel.

IT Project Discussion Application – List View (Sample App and Data)
3.Order Placement Application
This is an application that places orders after approvals. It allowed stakeholders to view the status in one view, and not have to open the project document for each one.
The company also discovered another benefit to Kintone: easy searchability. Because documents are centrally located, searching for them is an instantaneous process. "Viewing documents is much easier compared to when we were using Excel," said Kogiku.

Order Placement Application – List View (Sample App and Data)
The company also developed a Library Application to more easily view the documents that they administer. A user can post his or her review after reading one, and there are many reviews that are far more realistic-sounding than those found on other sites on the internet.

Library Application – List View (Sample App and Data)
Using Kintone to identify top candidates for a project
One area Persol Career expects to use Kintone for in the future is to track IT personnel applications for upcoming projects. Currently, the company tracks applicant skills by uploading keywords to an Excel doc. By moving the management and tracking process to Kintone, the company believes it will be possible to both quickly search for the best candidates in its database for any given project, as well as see overall skill trends from its applicant pool.
"We rely on Kintone," said Kogiku. "It's become a mantra to 'find a solution in Kintone' whenever we encounter a problem." The IT team hopes to move all operations of the company towards Kintone in the future to create a single, centralized platform from which all teams can conduct their business.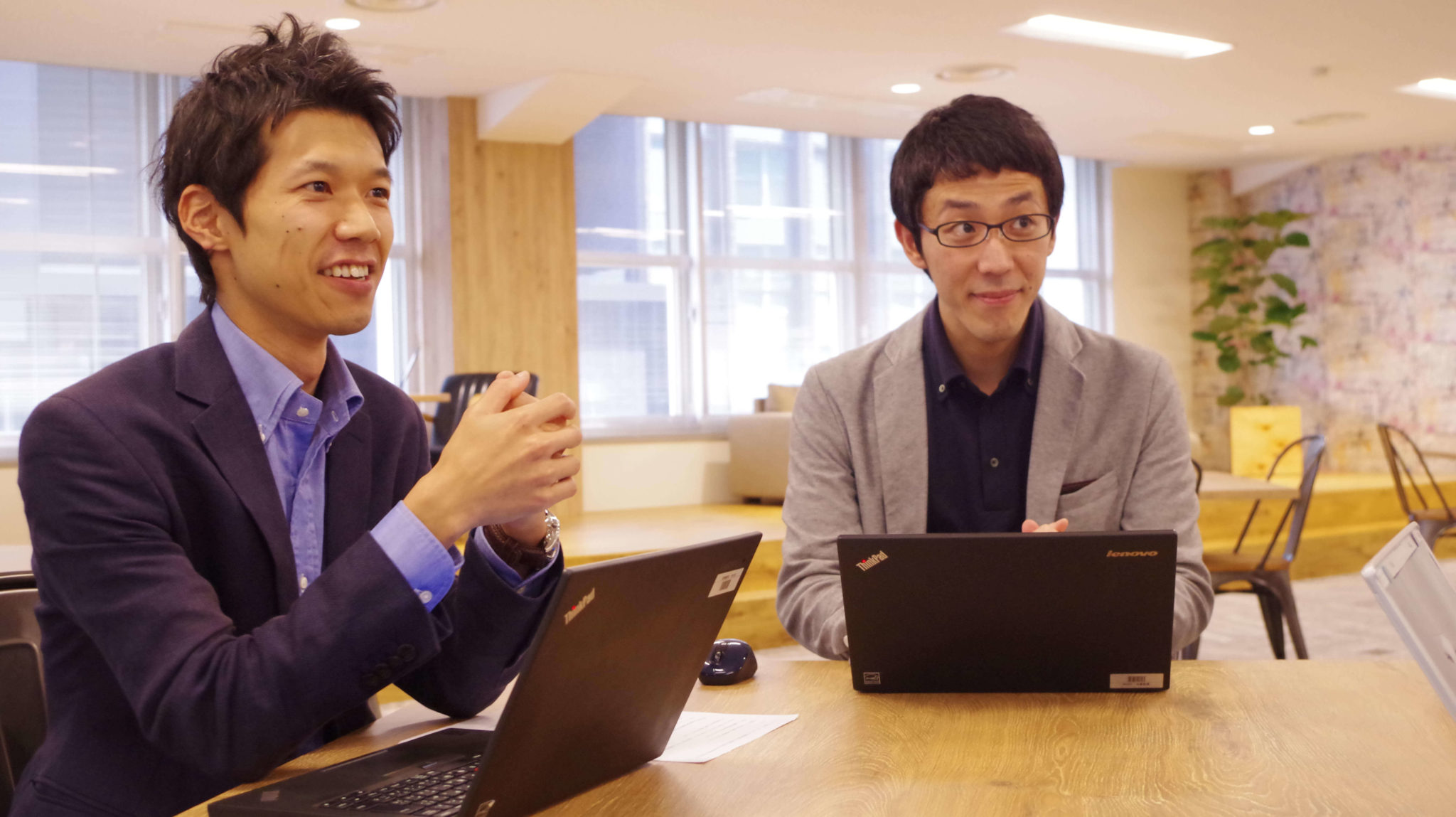 IT Department Manager, Taisuke Hiro and Hiroyuki Kogiku