There's something truly rewarding about knowing you make a noticeable difference in people's lives—whether you volunteer, work with an organization, or donate. It's all the small things that add up to a measurable, tangible impact.
At Oregon Coast Community Action (ORCCA), if there's anything we do, it's make an impact. ORCCA originally hired me as a pick-up and delivery driver, also known as a Fresh Alliance Specialist for their South Coast Food Share Program (SCFS). I would drive to local stores to pick up fresh donations, such as fruits, vegetables, and other perishables to bring to the main warehouse and drop off to our partner agencies. It wasn't by chance that I stumbled upon the SCFS. I knew about the organization because I used the food bank. I went to a local pantry and received food boxes on a regular basis for months prior to starting my employment.
This job was the perfect role because it spoke to my passion for supporting my community. Over the past seven years, I've moved up into my current role as Program and Operations Director.
I like to help people and give them the tools they need to succeed, whether that be knowledge, resources, or emotional support. There are other jobs out there, but this one allows me to continue to give back and expand the resources and the programs available to my community.
What Gets Tracked Gets Resources
ORCCA is the South Coast's Community Action network, which is also part of a national program. SCFS is only one of many programs under the ORCCA umbrella. My role is to oversee the operations of SCFS which includes food collection from various sources and donors throughout our local region and statewide. We bring all donations to local pantries, meal sites, and supplemental programs. Then, our partners distribute those resources to community members in need. Our organization has a lot of moving parts, so we need to be organized. But for as long as I've been an ORCCA employee, the SCFS's data collection system was just Excel spreadsheets. I noticed this was a problem as soon as I was hired.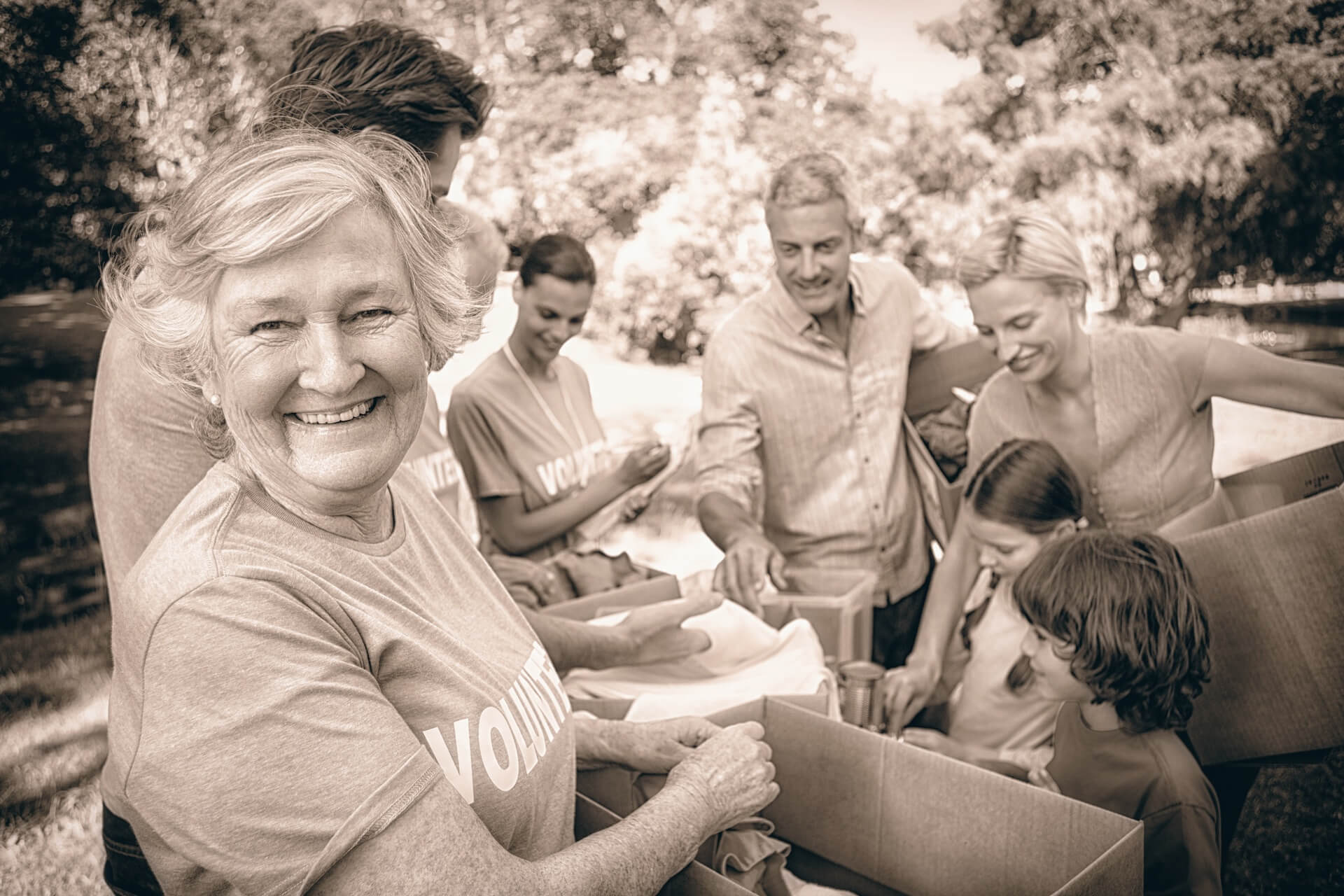 Our program ran on very outdated, inefficient systems for data collection and tracking. We had a notebook in our warehouse that our volunteers would use to sign in or out for their shift. We didn't have any official volunteer database that tracked the data of the volunteer, like contact or emergency information.
Our existing processes were super inefficient. I spent a lot of time just cleaning up all of the data. At ORCCA, we have some volunteers who have disabilities, so their signatures would often look different every week. It was time-consuming to confirm it was actually them. And trying to make corrections when volunteers didn't properly clock in or out was a painstaking process. It was a constant cycle of data cleaning and formatting.
These outdated processes became a huge problem for me because my time was needed elsewhere. I have other responsibilities. I could be out in the community starting a new school pantry, but instead, I'd clean up data. I needed a foundational database to organize our volunteers' general information and a way to track their hours.
The downside of being a non-profit, when it comes to databases and data collection programs, is finding a system that does what you need at a reasonable price. It's very difficult. Most of the time you find these huge, robust programs. If we were a giant organization with hundreds of volunteers, those big programs would be perfect. Instead, we run on an average of 30–50 active volunteers. We don't need all of the bells and whistles—like online scheduling—that you find in some platforms. Most of our volunteers are re-occurring groups who sign on for the year and then we re-assess the partnership the next year.
No Access with Access
Our first attempted solution was to recruit a former IT person to create an Access database for us. It was usable, but very challenging. However, it didn't have a concurrent database for our volunteers themselves—it only had the tracking ability. That database eventually broke.
I'm pretty tech savvy, but we just reverted back to paper because I didn't have the time or energy to try to fix this database. We also didn't have anyone available to help us on an ongoing basis. I went back to my search for programs that would do what I was looking for, and still came up empty-handed.
For NPOs, there is no one-size-fits-all database.
But then, our CASA director, Greg Dalton, came to me one day and said, "I think you should look at Kintone. Tim from Alternative Youth Activities told me about it and I think it's awesome. You would love it." Tim came over and he showed me what he'd been able to do. He'd already created a one-month trial account with Greg, analyzing grant tracking capabilities. They added me to that test account and let me play around with it. I instantly loved it since I'm a data nerd. Finally, we'd have a place to properly store our information.
Better Processes = Better Results
I started off with Kintone by gathering all of our current, active volunteers for this year and entering them into the system. I wanted to start fresh. If I need old data from a stale database, I can always go back later and add it in. It's nice to know I can accomplish that task and it won't break our new system.
I've created three different apps that all talk to each other: I have a projects app; the volunteer database, where we input new volunteers and connect them to a project; and the hours tracker. We can pull the data and attach the user from the volunteer database, which makes it easier to track hours over the long term.
Food Drive Functionality in 15 Minutes
Kintone not only allows me to take more control of my data, but the platform's flexibility allows me to work with my team in any different capacity I need. As a director, I oversee a variety of people with varying skill sets and responsibilities. So I love that Kintone allows me to customize the access and permissions I can give each person who interacts with the database.
Clean data means resources go where they're needed.
For example, if I only want a volunteer to be able to enter data for me, I can set up limitations so they can't accidentally delete data or change a spreadsheet title. I never have to worry when anyone else uses the platform.
On top of that, Kintone is incredibly user-friendly. I like to joke that it's almost like Excel for Dummies because the platform provides the best functionality without the need to be an expert to create something useful. For example, one morning I realized our annual food drive campaign was coming up fast. In 15 minutes, I created an app that tracks the food drive data. In the month since we've implemented Kintone, I've already created 25 apps, so it's clearly the perfect match for what we need.
Organizing the Past to Set Up Future Success
When I think about our future, I want to make sure we have succession plans for our data. I strive to create an environment at ORCCA where, if something were to happen, it would be fairly clear for someone to find and understand everything.
As with any community program, there are efforts, activities, and data that are critical to our functionality. I've had all of this data in my brain from the last seven years, but it doesn't help the next person if I'm no longer here. We need to future-proof ourselves.
My goal with Kintone is to put a plan in place where anyone can come in and immediately understand how our processes run. They can see, very quickly, how information is tracked and what their next steps should be throughout the process. You can't rely on one person to contain all knowledge.
And as a non-profit, we need to stay efficient—no matter who's in charge—so we can continue to make progress and work to serve the community. Thanks to Kintone, we're starting to find that efficiency.
I get excited thinking about what's next, since we've only begun to scratch the surface of what we can do. I even have lists of potential Kintone projects in the future. Every time I find out something new, I get excited all over again. I'm inspired because I know, ultimately, that means someone else gets the support and services they need.