Track every part of your project in one place
Kintone's customizable workplace platform lets you create workflows that give you unparalleled visibility over your team's tasks and projects. Whether you want to assign a task, check its status, or track upcoming deadlines, Kintone's built-in process management tools let you see where your work stands from start to finish.
You can also let Kintone chase team members for you with automated reminders and notifications. From 3-day-out deadline reminders to a weekly notification to review overdue tasks, Kintone can help your team stay on top of schedule while releasing you from the busywork of following up.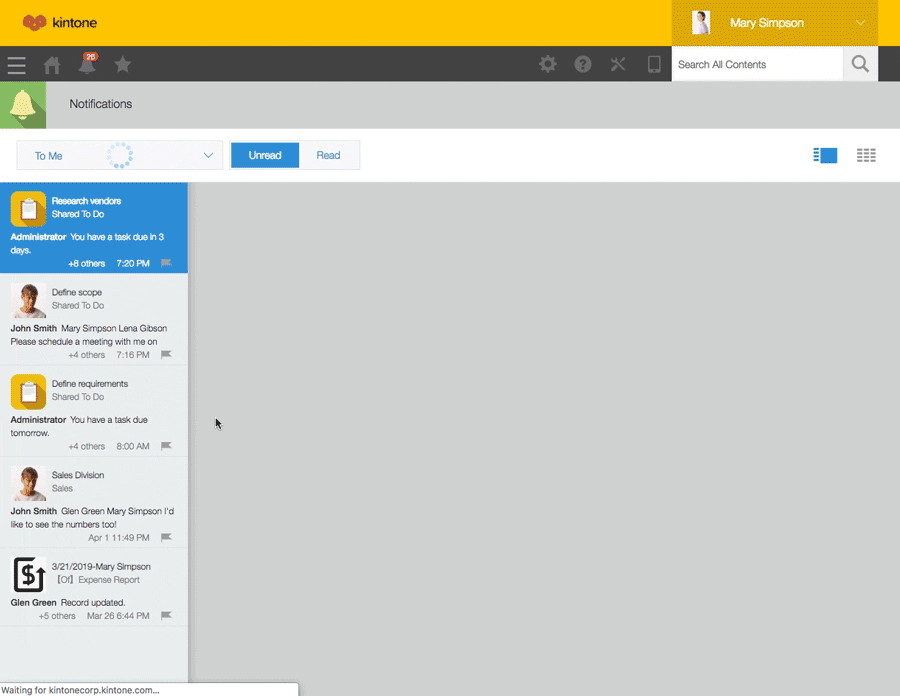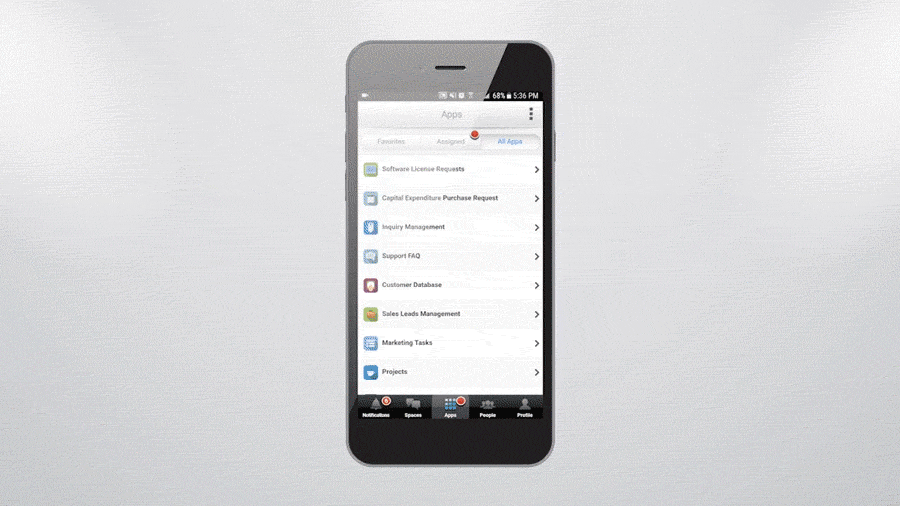 Stay on top of work no matter where you are
Now you can stay up to date on your projects whether you're on a trip or in the office. Kintone's mobile and desktop applications let you keep an eye on your project's status from anywhere.
This feature is especially handy for teams with traveling decision makers or members in the field. No more losing time while in transit or away from the desk; Kintone users can do everything from update a task's status, approve a request, or generate new reports wherever they are.
Keep everyone aligned on their priorities
It's one thing for your team to know their assignments. It's another for them to know their order of priority. Kintone lets project managers organize tasks by a variety of means (deadline, priority, campaign, etc.), so your team always knows what's expected of them at any given moment.
In Kintone, you can see both the big picture and minute details of a project, giving you the visibility you need to tackle shifting priorities, assignment overload, or hidden bottlenecks.
At the same time, your team can see all the tasks and deadlines assigned to them, as well as how their work fits into the bigger scheme of things.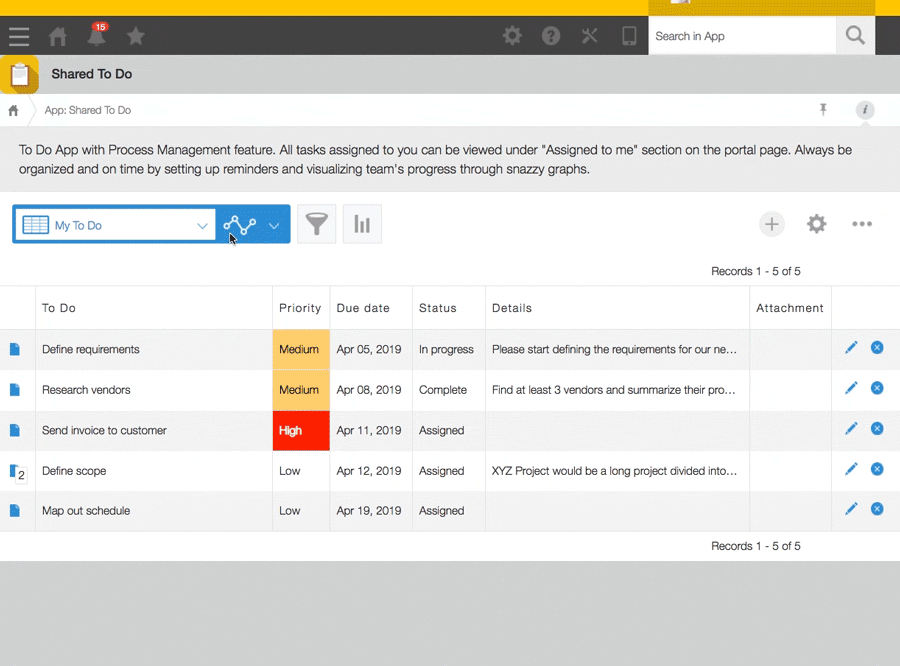 Give your team a clear view of their project priorities.