Consolidate your recruitment process in one centralized place
See all your information, from job postings and candidates to interview rounds and feedback, in Kintone's centralized platform. See where things stand at any given moment for a seamless hiring process.

Track every part of your recruiting process from one place
Use Kintone's drag-and-drop builder to create apps that manage each part of your process: job postings, candidate database, interview feedback, and more. Then link these steps together with a process management system that lets you track candidates as they move through it.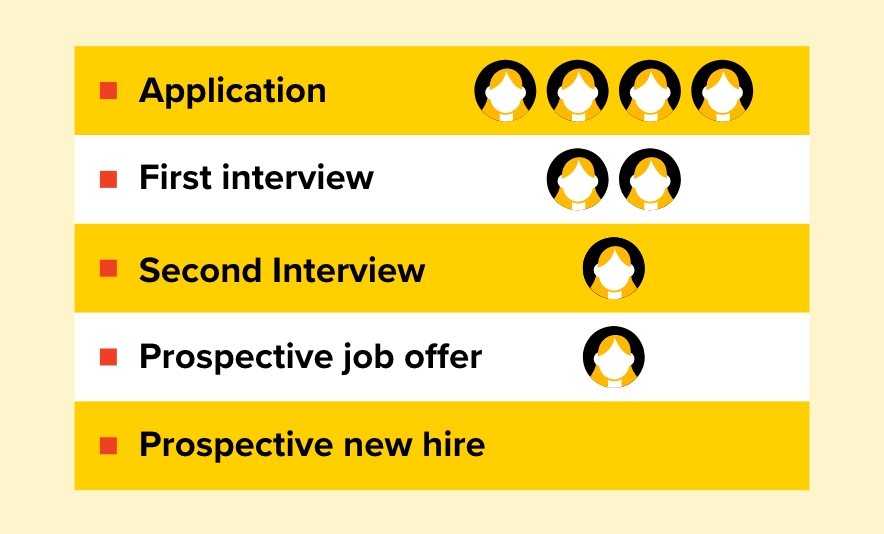 Set automated reminders for upcoming tasks
Use Kintone's process management features and reminder tools to create automated notifications that tell your team what tasks they're responsible for and what deadlines they need to stay on top of. Spend less time chasing your team and let Kintone do the following up for you.