Make important information easily accessible
Kintone's online database gives your team access to the information they need anytime, anywhere. The platform's mobile and desktop applications make it easy to click and view data in-real time whether you're in the airport or at the office.
With absolute security over your data, you can choose who can view, edit, and delete data records right down to individual data fields (especially handy if multiple team members need to access records with sensitive information).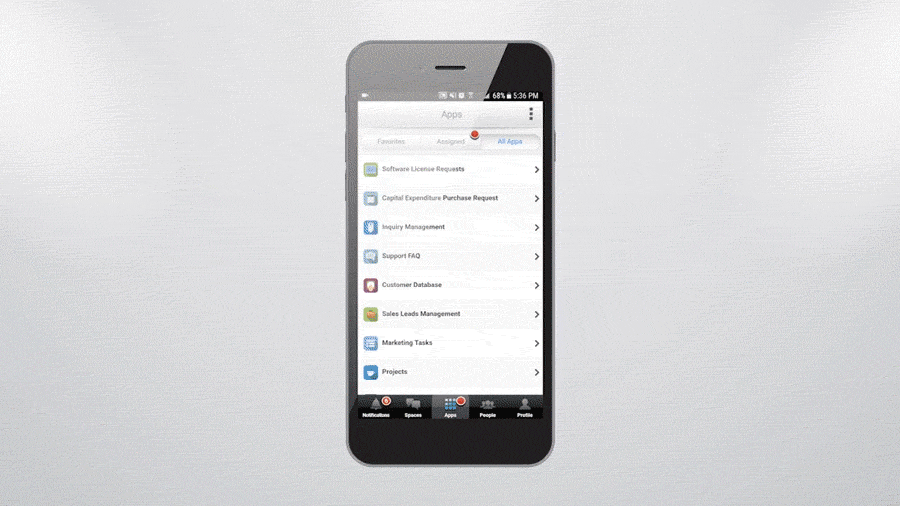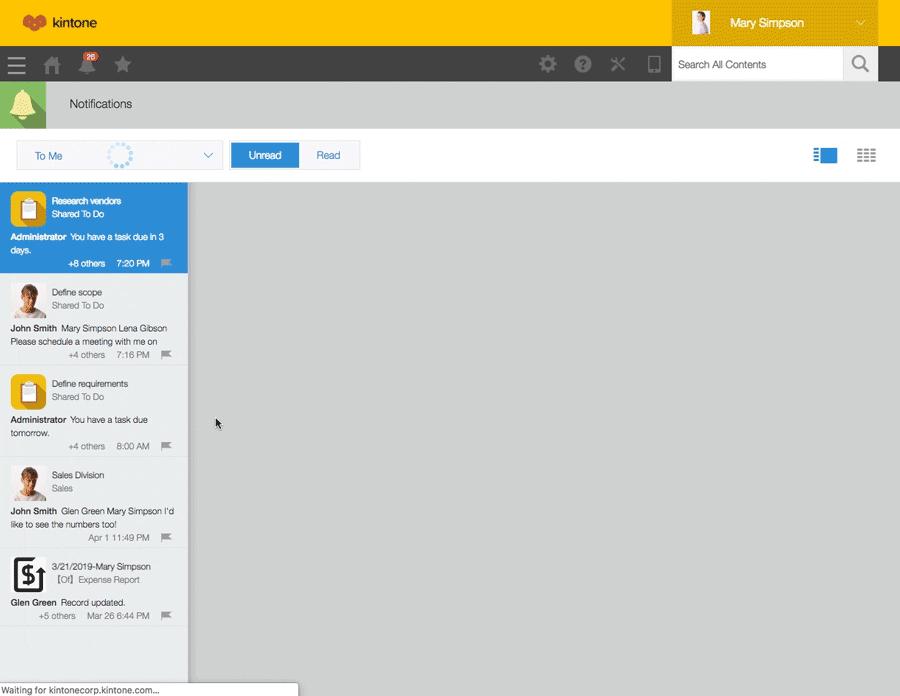 Automate notifications to remind your team what's due
Map out your projects, assign roles and responsibilities, and let Kintone handle the rest. Whenever you make changes—whether it's re-assigning a task or updating a deadline—Kintone automatically alerts relevant team members so they know what to expect.
On top of that, your team can use Kintone's in-record chat feature to add comments alongside each task or data record—all comments stay with the record so your team can easily revisit conversations later on.
Create and send reports with the click of a button
No more scattered spreadsheets, no more important files stuck in Karen's inbox while she's out on PTO. Kintone lets you consolidate and view your data in one place so you can capture more insights about your business operations.
See important data points in real-time via filtered lists, graphs, and charts. Need a recurring report? Simply save your graphs for quick access for that monthly meeting.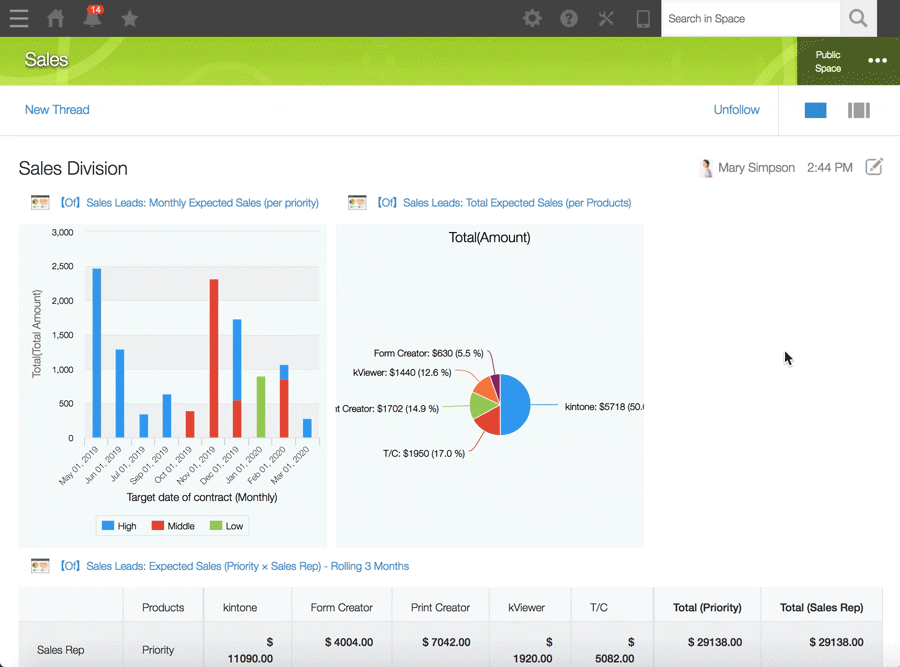 Ditch the busywork and do more with your day.