Get communication, data management, workflow in one place.
Work better than better with your team through Kintone's centralized workflow platform. Keep your data, workflows, and conversations in one, highly-searchable, place for easy project collaboration.
Create project-specific chat walls or use in-record chat walls to start a conversation with your team. Kintone's in-record chat feature functions just like a comments section, leaving room for your team to talk with each other about a project without altering project data. Even better, all comments stay with the record so your team can revisit conversations without looking for them in their email or elsewhere.
Kintone's platform also gives you a place to upload, store, edit, and manage your data. Don't waste time hunting down information (or team members) to consolidate and view your data. No more spreadsheets, no more data lost in Karen's inbox while she's out on a two-week vacation. Access to your data is always granted.
When it comes to workflows, Kintone has your back. Within minutes you can create sophisticated workflows with conditional branching criteria using Kintone's visual drag-and-drop editor. Once you have your workflow, assign tasks to make sure your team gets stuff done in order and on time.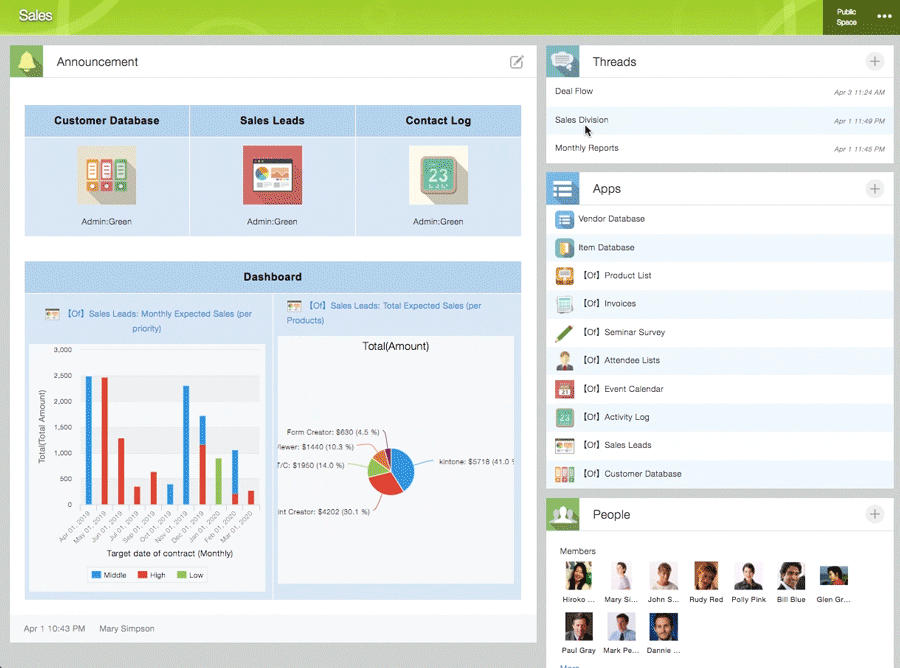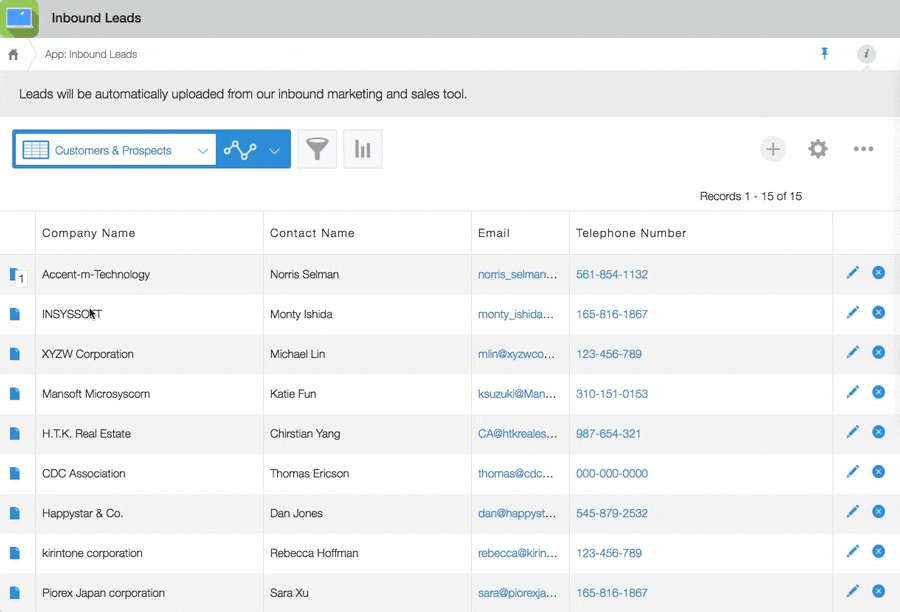 Integrate current solutions with Kintone for a centralized viewing experience.
Whether you're currently using an SFA system, MA tool, or IoT device for your business, you can integrate your data from it using Kintone's REST API.
Once the data is stored in Kintone, you can automatically assign the data to your team member, analyze data from other platforms with Kintone's report and chart generator, and link the data with other business applications. The possibilities of what you can accomplish with Kintone are endless.
Find your information and conversations in less time than it takes to return a phone call.