Centralize the management of your paper files. You won't have to spend another minute hunting for missing documents.
Paper documents, images attached to e-mails, different versions of the same proposal document, with no one knowing which is the latest version. Replace this jumbled mix with centralized management on Kintone.
Kintone allows you to search through all of the data on the platform, including attached files, meaning you don't have to spend another minute on hunting for the information you need.

Track data related to the record such as who it's assigned to, due dates, etc. 
Kintone lets you keep a record of all relevant data for each individual file.
You can edit the management items to suit your operational needs.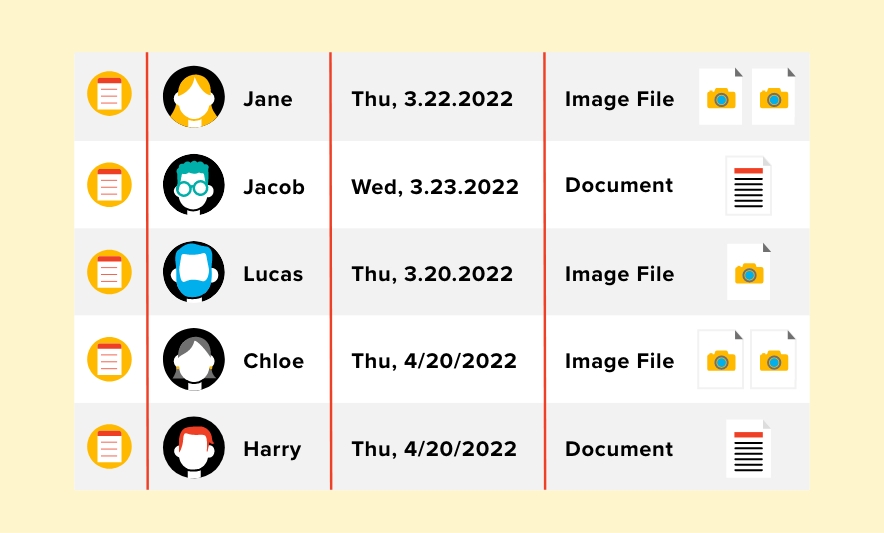 Complete record of past changes lets you recover files accidentally overwritten
Use Kintone's change history feature to track who changed what, as well as when and where the change took place.
This allows you to revert to previous versions of the data if someone messes up and accidentally overwrites a file.