SEIKO's journey
Our story begins in 1881, with the opening of a watch shop in Kyobashi, Tokyo. The shop was called K. Hattori Watch Store (the predecessor of SEIKO Holdings) and started out selling imported watches. Just eleven years later, in 1892, business was going well. The shop owners decided to establish the 'Seikosha' factory, which became the first ever wall clock factory in Japan. In 1913 they launched, under the name Laurel, the first ever wristwatches to be made in Japan. Then, in 1969, SEIKO released the first quartz watch the world had ever seen--the SEIKO Astron. The sheer accuracy of the Astron's timekeeping caused a tremendous stir in the market, kick-starting SEIKO's global business expansion.
Rapid progress in Thailand
In 1989, SEIKO Watch Corporation established as its subsidiary SEIKO (Thailand) Co., Ltd. (referred to below as SEIKO Thailand). However, the sale of SEIKO watches in Thailand had been going on for long before that, with local distributors selling them for the past 50 years. This long history means the people of Thailand have a deep relationship with the brand, which has allowed SEIKO to establish a strong position in the region. Today, the company sells watches throughout the entire country; either wholesale to several hundred watch shops and partner companies, or in the roughly 70 stores they operate.
SEIKO's product range is truly diverse. Each counter will typically display 200 to 300 different wristwatches, with prices ranging from $100 to over $6000. These days, with the proliferation of mobile phones, consumers are looking for more than precise timekeeping. SEIKO 's strength as a world-class Japanese brand lies in its stores always maintaining a stock of products that can satisfy a wide variety of needs, with a broad range of options in terms of price, design and functionality.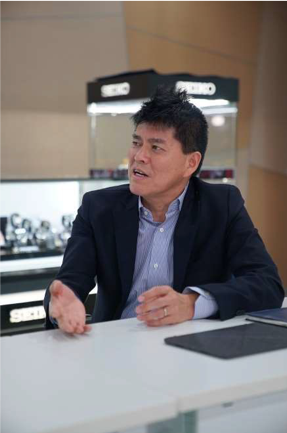 "One of our great qualities at SEIKO is that we have a broad range of products sold under the same brand name. We don't just sell high class watches or casual lines.
Customers can discern the value in each product, which allows us to offer watches to a diverse customer base." says Kubota, M.D.
Sporty watch designs are particularly sought out in Thailand. Unlike Japan, business people in Thailand don't typically wear a suit and tie, so wristwatches that also go with a more casual work attire are very popular. That's why SEIKO's genuine diver's watch, Prospex, accounts for a large portion of local sales.The situation is quite different from the native Japanese market, where there is a strong demand for elegantly styled products.
Challenges prior to introducing kintone
Some things only become apparent when you start afresh. How introducing Kintone led to an improvement in SEIKO's basic in-store services
The most important factor when it comes to improving service is having in stock the products that customers want. The best location, the most beautiful store, the most brilliant salespeople; all of these mean nothing if the right product is not available.
"To provide customers with an optimum selection of products in our stores while maintaining stock 365 days a year: That is the basis of high-quality service. Thanks to Kintone, we were able to drastically improve stock management across all of our stores." claims Kubota, M.D.
Before introducing Kintone, it used to take SEIKO staff forever to manually manage their inventory. When a product was out of stock, the first thing they had to do was write an order form by hand and take a picture of it with a smartphone. They then sent the picture to the head office, where it was printed out. After that, to actually place the order, another person had to transfer the information from the printout to yet another order form. The whole process took considerable time and effort, and left plenty of room for mistakes along the way.
When looking for a solution, managers heard about Kintone being used for inventory management. They immediately contacted an agent, and quickly decided to switch over to the digital platform.
"The decision to introduce Kintone was a quick one, but it took a while to get all the local staff on board. Until then, we had been working in the dark ages, so some of them may have felt quite surprised when they were first told about Kintone. But thanks to the excellent support from our local Kintone distributor, everyone has gotten used to it. In fact, our staff now says they can't do without it!" (Kubota MD)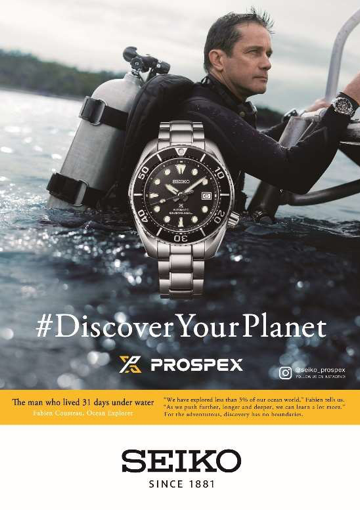 Changes since introducing kintone
The quality of our business improved thanks to Kintone's sales report function, which allows you to analyze your data in real time!
Also, now that sales staff spends less time placing orders and more time with customers, our sales have increased!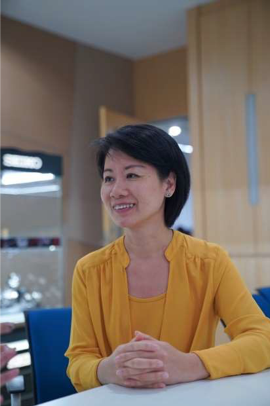 "The benefits of using Kintone are too numerous to list.
It's not just about managing inventory in stores: We can also instantly gather, accumulate, catalogue and search sales data while optimizing our inventory levels. Our analysis no longer ends with just sending out a sales report to HQ; because we can now rapidly create reports with in-depth analyses, there is a sense of constantly exchanging information. Moreover, thanks to Kintone, placing orders is now much quicker than before. Our sales staff has more time for customers, resulting in better sales. Kintone just keeps on giving." says Usana Chantavichaikij, retail division manager at SEIKO Thailand. What was missing was being able to share information in real-time.
For prompt and precise decision-making, Kintone really helps.
"Checkout data is managed by department stores, so we cannot aggregate the sales data directly from there. That's why we used to receive sales reports individually from each store via telephone or social media.
It used to take forever to summarise and analyse it.
Now that we're using Kintone, it's not just the sales that are instantly visible, but also customer information. We can even see in real time which models are selling well in which stores. Constantly monitoring the sales situation allows us to make new strategic decisions instantaneously." Send daily sales reports to the head office using Kintone
"It's really easy, just like using an app on your smartphone"
"I use Kintone mostly for our daily sales reports. Once I figured out how it works, I became able to use it as smoothly as any of the apps on my smartphone.
I discovered other convenient functions as well, in addition to sales reports. For example, before, when I wanted information about a product, I'd have to look for documents, or ask the head office and wait for their response. But with Kintone, I can search for the information I need myself, just using the store code or part number. I spend a lot less time searching for what I need, which has made my work quicker and easier."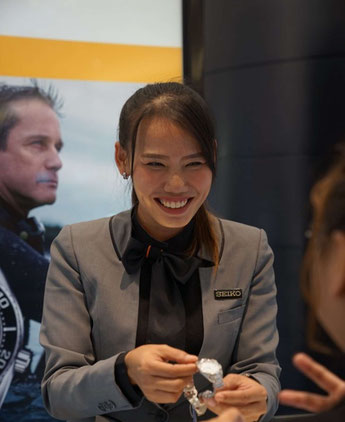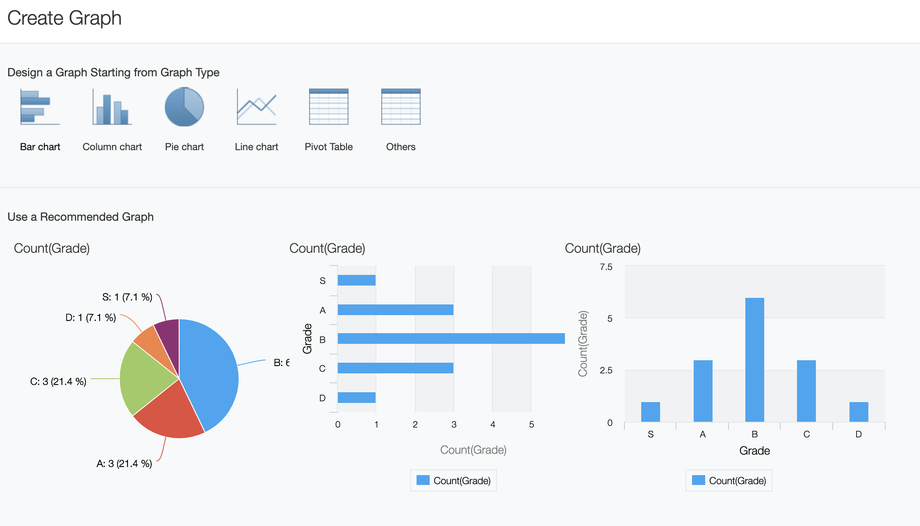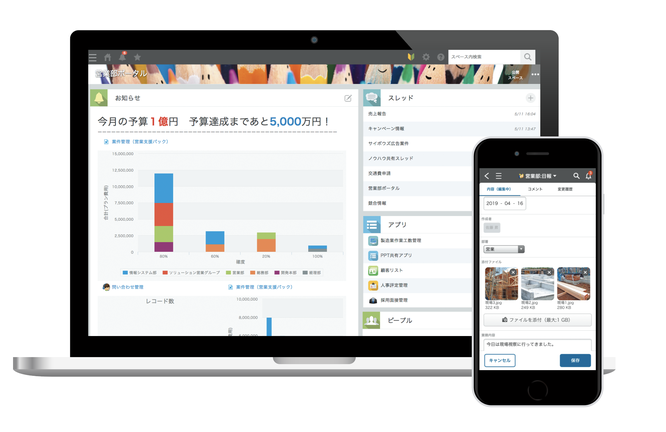 Kintone will be with us for the next stage too
The possibilities for improving business and services are endless. For example, SEIKO is now considering how it can use Kintone's functions to improve how its products are displayed. More appealing displays have a demonstrably positive effect on sales.
"Each store has their own way of displaying products, some of which are better than others. We're wondering whether we could share pictures and videos of successful displays on Kintone to help improve sales across all our stores" says Kubota, M.D.
"We are also considering introducing Kintone to manage employee work time at our new stores."
Embracing something new can be pretty slow in the beginning. However, as Kubota, M.D., explains, "'The founders of SEIKO put forward the principle of 'One Step Ahead.' At first, introducing Kintone may have felt like we were pushing our employees three steps ahead--but I think the results speak for themselves. At SEIKO, we believe that in order to provide what's best for our customers around the world, we have to continue to be 'One Step Ahead.'"
Looking toward the future
SEIKO Thailand is now working to achieve two overarching objectives. The first is to improve sales of luxury products. Thailand is a top-ranking market for watches priced between $300 and $500, but luxury sales are still low. To expand SEIKO's share of the high-end market, the company is hoping to reach new customers by building up its distribution channels. The second objective is digitisation. "By digitization, we don't mean simply increasing the percentage of e-commerce sales. It's more about marketing promotion and interaction with customers. In other words, we would like to digitize the entire business process, all the way up to the point of sale." says Kubota, M.D. If you straighten your posture, you can see further. The same principle applies to business. It's been 30 years since SEIKO opened its subsidiary in Thailand. Looking toward the next 30 years, SEIKO Thailand is ready to continue moving forward, step by step.