Operation Uganda is an esteemed charitable organization of Australian origin that provides care to orphaned and vulnerable children in Uganda.
The organization provides academic sponsorship for over 600 children with the support of nearly 500 sponsors. It has approximately 25 staff members in Uganda who work in collaboration with colleagues in Australia. Mark Evans, a member of the team, took on the task of setting up their database on Kintone, leading to a significant enhancement from their predominantly paper-based management system to a digital/cloud based database that is both user-friendly and efficient.
Challenges faced before Kintone implementation
Before adopting Kintone, Operation Uganda depended on outdated paper-based systems with limited functionality. Mark also experimented with other database software but found them unsatisfactory due to their inadequate support, high costs, and inflexibility in creating desired features. The previous system required hours just to organize information lists and manage sponsor roles. Even basic tasks like generating a sponsor list, downloading it, and sending the data could take two to three days.
In the past, if a sponsor had a query about a particular child, they would have to send an email to the Australian office, where the staff had to communicate with the Ugandan staff and manually search through paper files. This process could take several days, and all updates had to be reported to the directors. The teams had to exchange numerous emails, resulting in exhaustion due to their communication methods.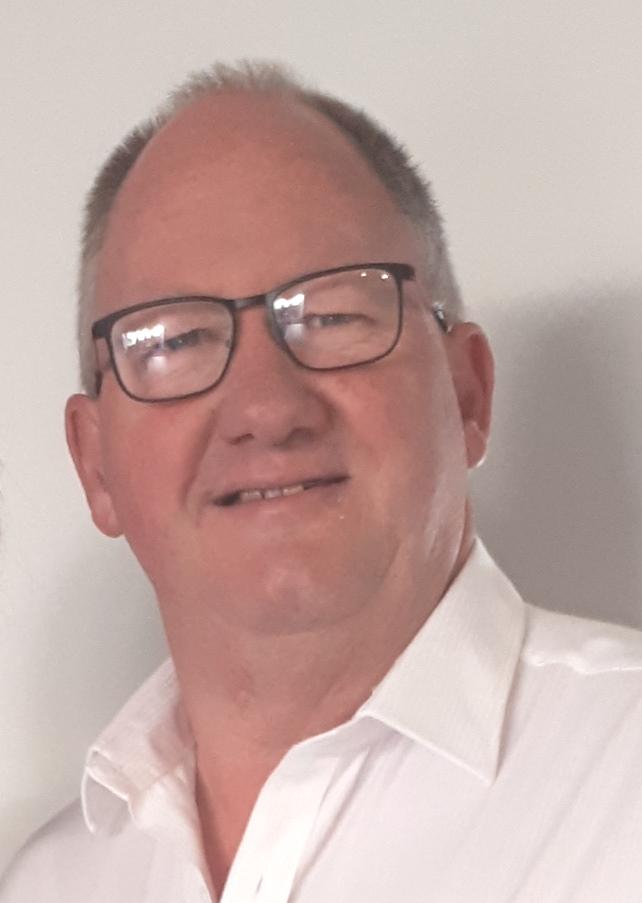 Discovery of Kintone
Observing Kintone's frequent appearance in online searches and database comparison articles, Mark was drawn to its impressive ranking and the enticing offer of a complimentary free trial. Recognizing the value of Kintone's comprehensive support services and the significant discount provided to not-for-profit organizations, he decided to give it a try.
"I came across a few other similar platforms but chose Kintone because it provides great flexibility. Being able to adjust its functionality means we can create a wide-ranging platform tailored for Operation Uganda.", he explained.
As someone with a good understanding of technology but limited experience in databases, he was thoroughly impressed by how effortless it was to implement. The Kintone system simplified the management of children and sponsors within the database, making the task of matching them up a seamless process.
Additionally, Mark required the database to be extremely user-friendly for the Ugandan staff members who had limited computer skills. The Kintone database proved to be highly beneficial for the team in Uganda, especially for monitoring the children's data. It enabled them to create and maintain precise lists of children's information, such as birthdays, schools attended, and other relevant details, in a format that was easy to update.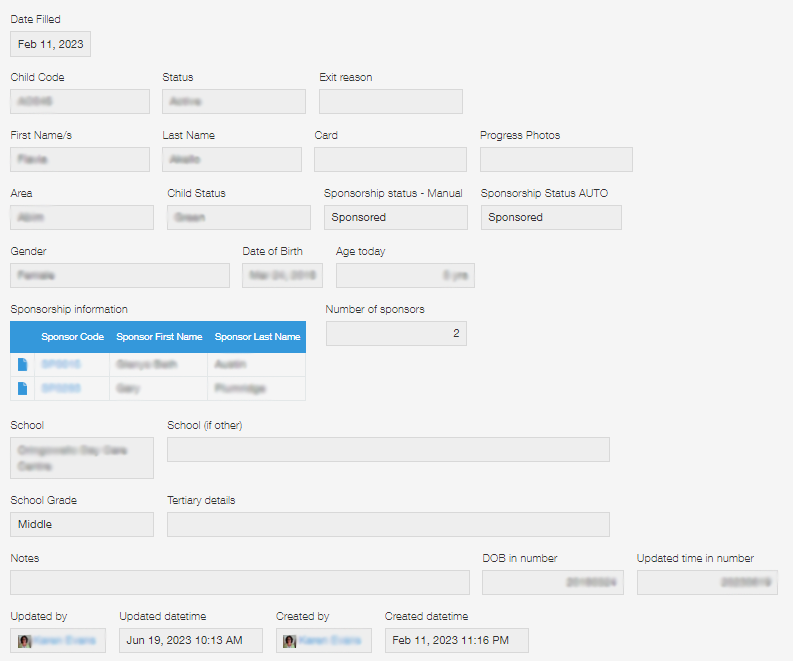 Why Kintone is an ideal match for our needs?
- Reduce Time, Exertion & Seamless Communication
YES, Kintone significantly simplified the management of databases. Mark can now easily download reports and lists of children or sponsors with just a few clicks. This transformation with Kintone reduced the process to a mere two or three minutes, saving countless hours of work for the team. Such time savings enabled the organization to prioritize its core tasks more effectively.
Furthermore, in the updated database, all sponsor details, including email addresses and phone numbers, are conveniently displayed on a single page. This eliminates the need for laborious searches in Outlook and manual copying and pasting of email addresses. Moreover, crucial functions within the children's database are interconnected and automatically updated, resulting in time savings.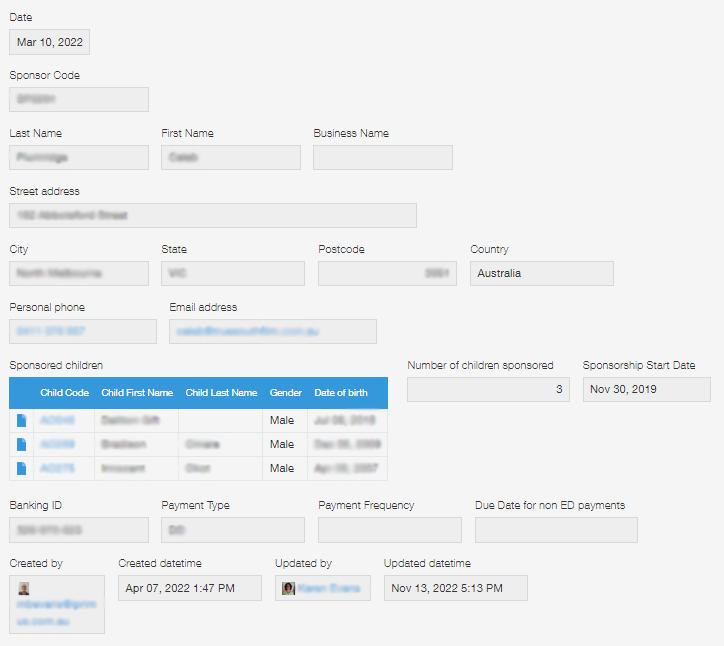 Also with the implementation of Kintone, Operation Uganda team members can now effortlessly communicate with one another using notification features, minimizing the need for extensive email correspondence.
Additionally, the identification codes of children in the database can be associated, streamlining the tracking process. This is especially crucial for staff based in Australia, as their responsibilities include bridging the gap between the team in Uganda and the directors who may be in Australia, Uganda or the U.S. at any one time.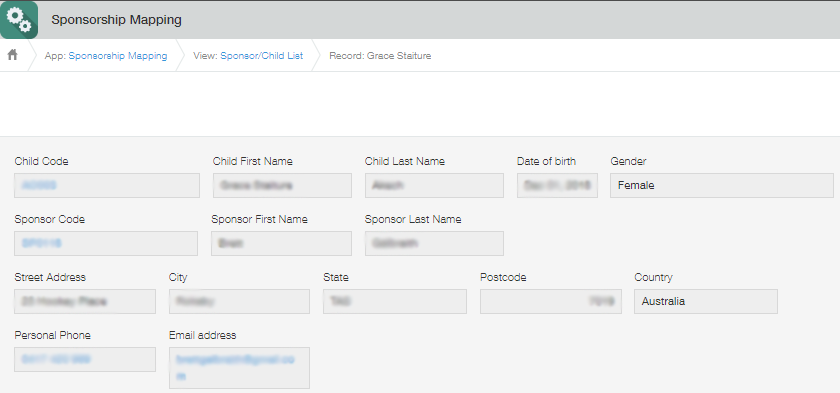 What astounded me?
- Kintone's Customer Support System
"The more we use this system, the more we love it and we started to try to make new findings along the way". He approached the Kintone customer support team once again, seeking their assistance in bringing his vision to life.
Kintone offers a range of support options, and Mark consistently received assistance from the friendly and helpful support team. Their suggestions were centered around problem-solving, ensuring a smooth experience. The children database and the list of sponsors are of utmost importance for Operation Uganda in supporting children on a daily basis. These crucial database applications were gradually developed through the continuous efforts of Mark and the dedicated Kintone support team. He expressed gratitude towards the team for their proactive approach in providing numerous ideas to enhance the business, resulting in an effective and valuable platform.
Kintone's Impact on Operation Uganda
Mark is confident that Kintone's wide range of features successfully fulfills 90 to 95% of Operation Uganda's requirements. For the remaining tasks, Kintone's dedicated support team is readily available to assist him in expanding his agile database. Mark expresses his satisfaction, stating that Kintone has significantly simplified their operations, aligning perfectly with their desired goals of making their lives much easier.
"We are eager to foster growth alongside Kintone solution", he conveyed.
Operation Uganda is always looking to expand where they can. Mark is planning to add more Kintone features as required by the staff in Uganda along with their expansion.