Heirloom HQ is a Sydney-based consulting company that provides services for the hospitality industry including cafes, bars and restaurants. Founded in 2016, Heirloom has not only worked with hospitality businesses to help them grow, expand and unlock potential in their current and future venues, but also worked with big brands such as Harris Farm and Google to educate people on local food movements.
The company's director, Sam Mammoliti, has recently embarked on his new idea of having a "virtual headquarter", where Kintone plays a major role in building an all-in-one head office structure for busy hospitality venues.
Find out how Sam utilised Kintone to help venues improve their bottom line and save them more time.
The Vision
When I started working with small restaurant groups, I realised that there was an issue with small brands growing between two to fifteen venues: they do not have the resources the big companies have. They do not have ERP systems or an internal head office structure. They can't afford to do that nor have time to build it on their own.
This is how I came up with the idea of creating a "virtual headquarter" to help venue owners, keeping our supplies and resources all together. If you start a venue, you can get better pricing, get marketing support, accountants, lawyers, liquor licencing – all now easily managed through our head office system.
A Pile of Excel Spreadsheets
I used to use a lot of Excel spreadsheets to keep track of clients. But it just kept on going and going.
I had separate workbooks for different items and different clients. It was simply not scalable.
That is why I began looking for a dashboard or an ERP system to solve this problem and this search led me to Kintone.
Why Kintone?
One of the most important factors when choosing a system to me, is its simplicity.
I'm not tech savvy and I don't want to create a head office where we have a whole lot of developers. I wanted to make sure that I was comfortable with the system. If I need to build or modify something, I can do it. That is crucial. At the end of the day, it's like being a restaurant owner - if you don't know how to cook the food, your chef walks out and you are in trouble. I wanted the same comfort when I'm using the system.
Kintone met the brief. The drag-and-drop function made it possible for me to build things myself. It was simple. My Excel spreadsheets came to live on Kintone immediately, and making graphs and changing them was far easier than modifying them in Excel. We migrated the data of multiple venues from Excel to Kintone and we could see them side by side. That was very powerful.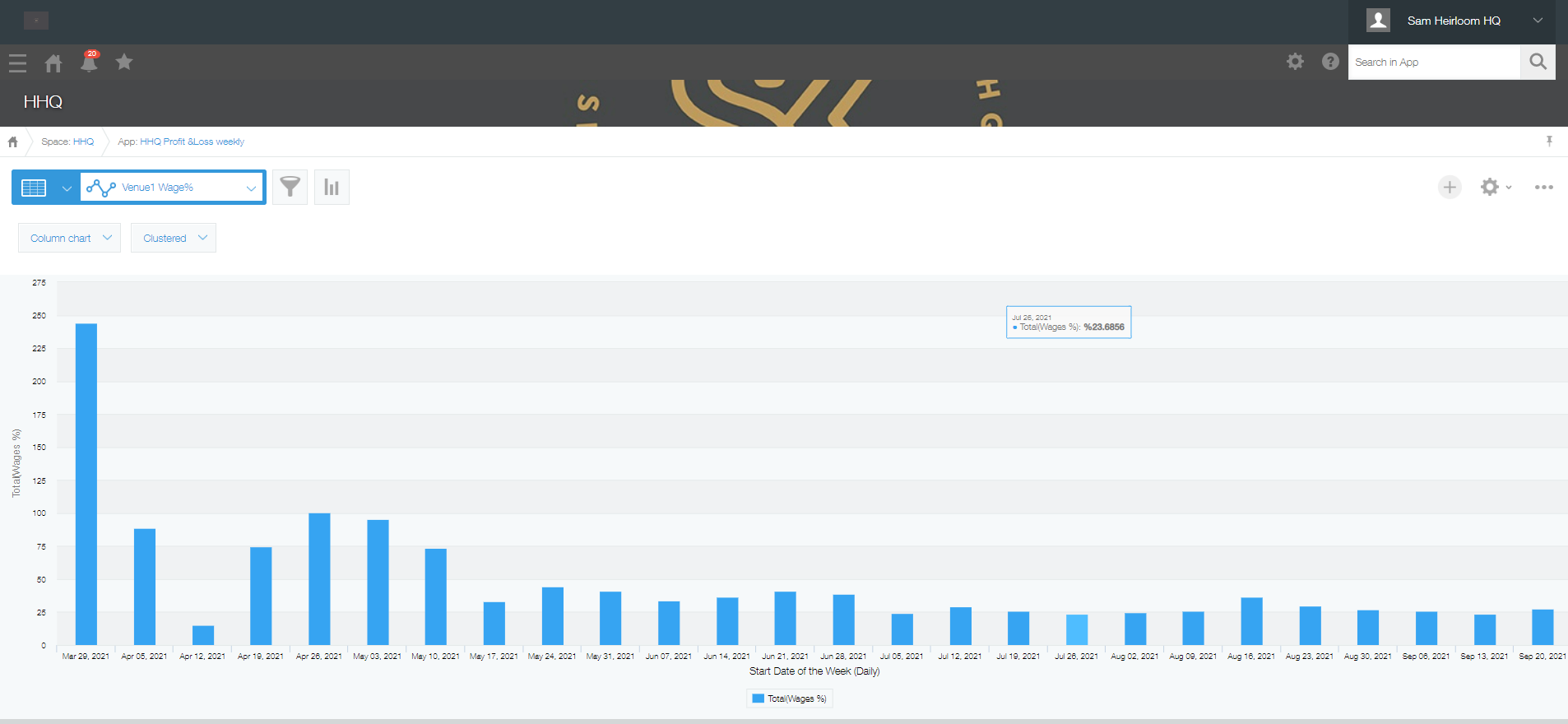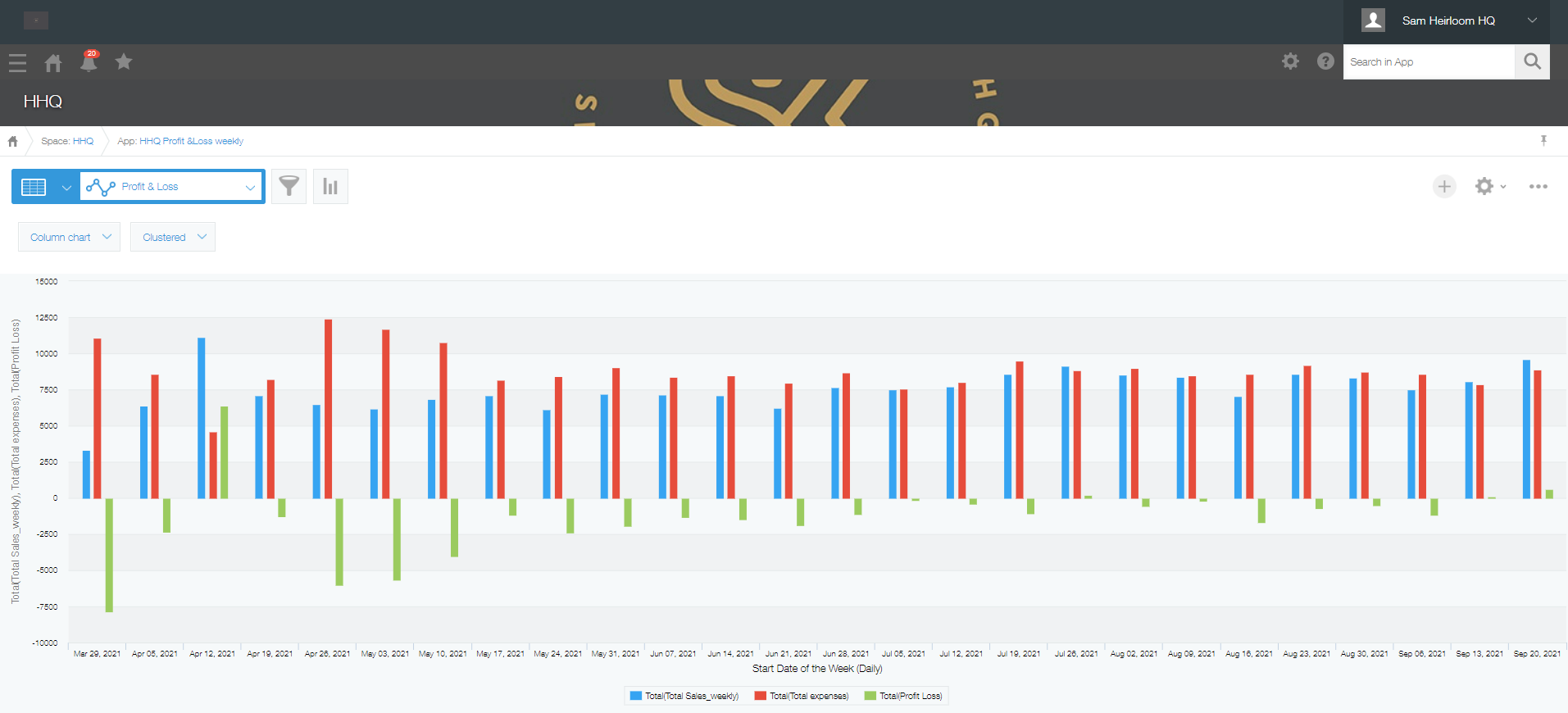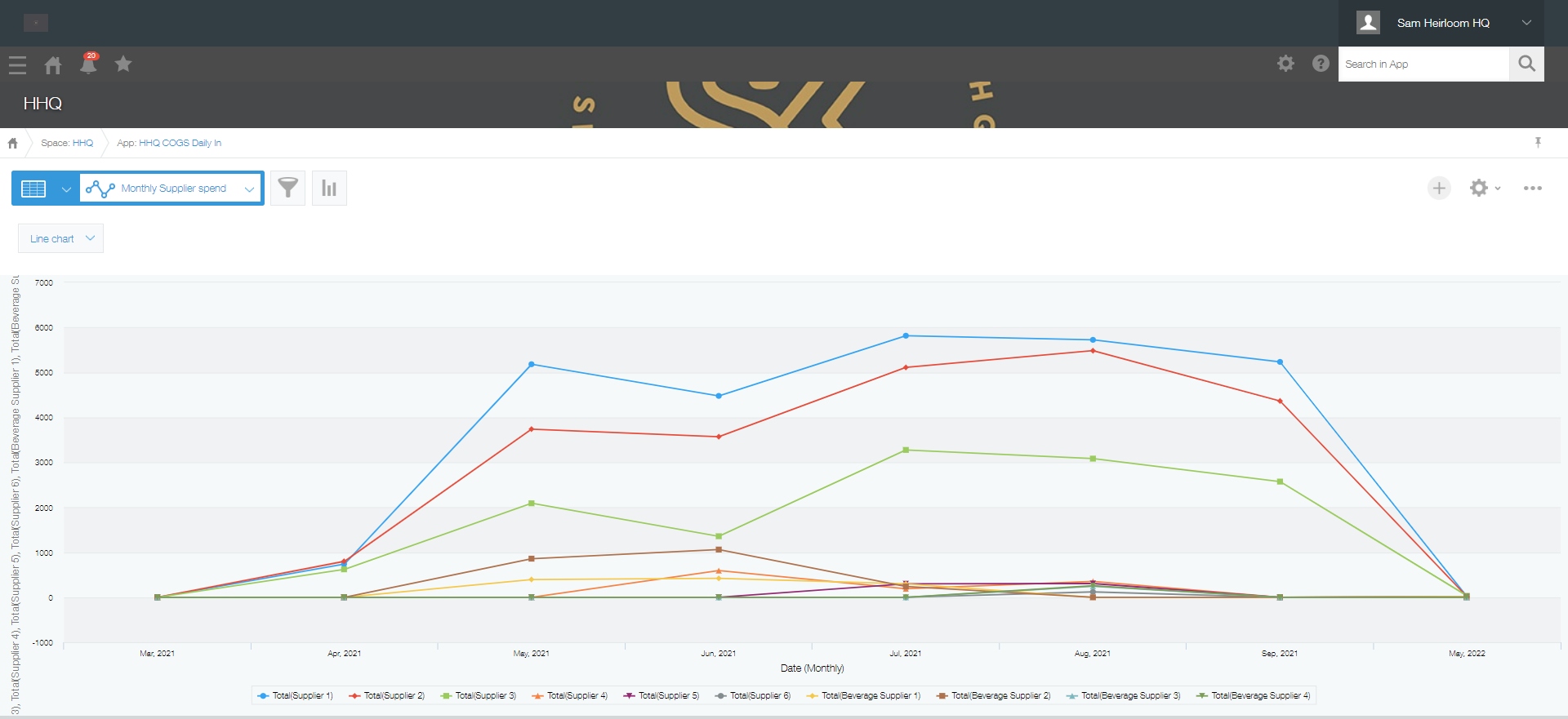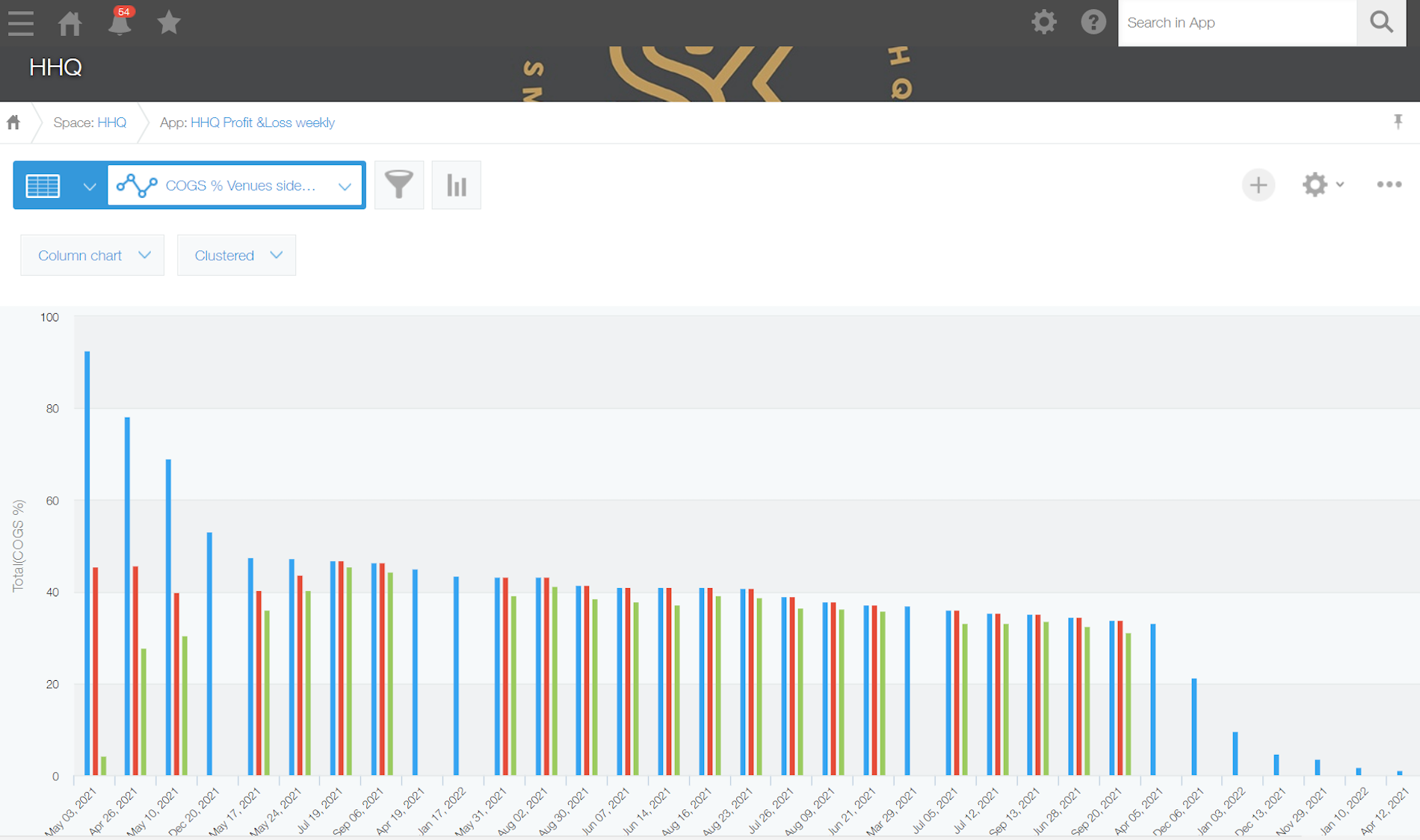 The power of creating graphs on the spot
Having said that, I hadn't truly realised how easy Kintone was until I spoke to a friend of mine who is an executive chef of a big hotel and runs about more than a hundred of staff.
When I was showing him the system to get his feedback, he said he got a lot of things done for his venue by using Oracle. One of them was a specific cost of wages to turnover.
On the spot, I came up with the graph and said "OK, is this what you mean?" I look at him and he goes "Oh yeah". With Kintone, I was able to make what he meant on the go.
That is particularly beneficial for us because even though we are a head office, each venue might want a different way of reporting. Big point-of-sale companies provide a very standard reporting system so if we can customise that, it makes sense.
Making it user-friendly
One of the biggest challenges I see in the hospitality industry is that it's very behind in technology. They are just afraid of it. If we can make it easy for them to use, it would be a game-changer.

The key is to make our Kintone system user-friendly. What I did first is to turn the announcement board into a login hub. When you have a restaurant, you need to log into Deliveroo, DoorDash and UberEats, and then you have your Google account, your banks and suppliers where the login systems are all separate. It's very cumbersome. Having them all in one place in Kintone can give venue owners convenience and reduce their burden.

I found that this is the easiest way to promote the value of Kintone for our clients: the more items I can put into Kintone, the more user-friendly they're going to be, with the venue owners becoming more willing to get engaged in the system.

Now we have the ticketing app so they can send a ticket in what the issue is instead of them calling me up every time. We have staffing information so we can keep all their contracts. We have Meeting Minutes app for each client so whenever I'm talking with a client, we can keep track of what we discussed. Everything is there in Kintone and it becomes our hub.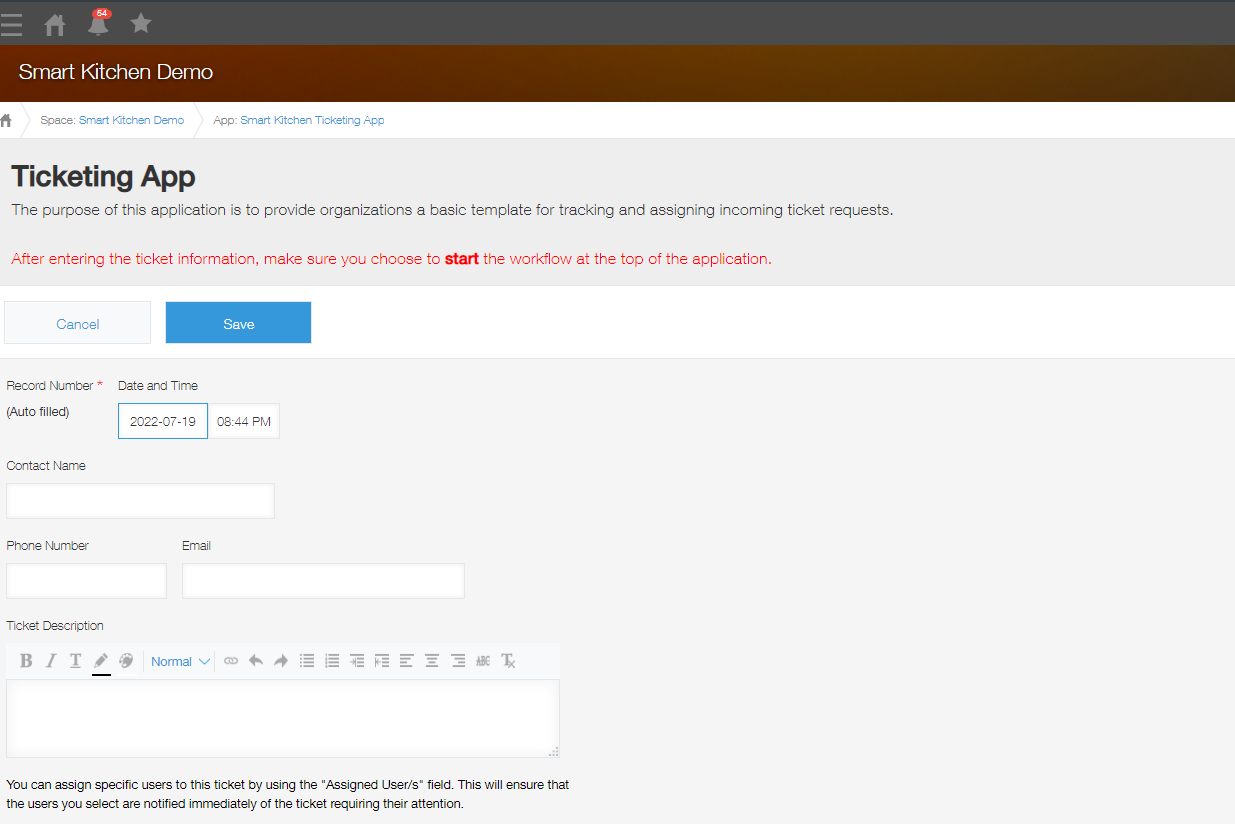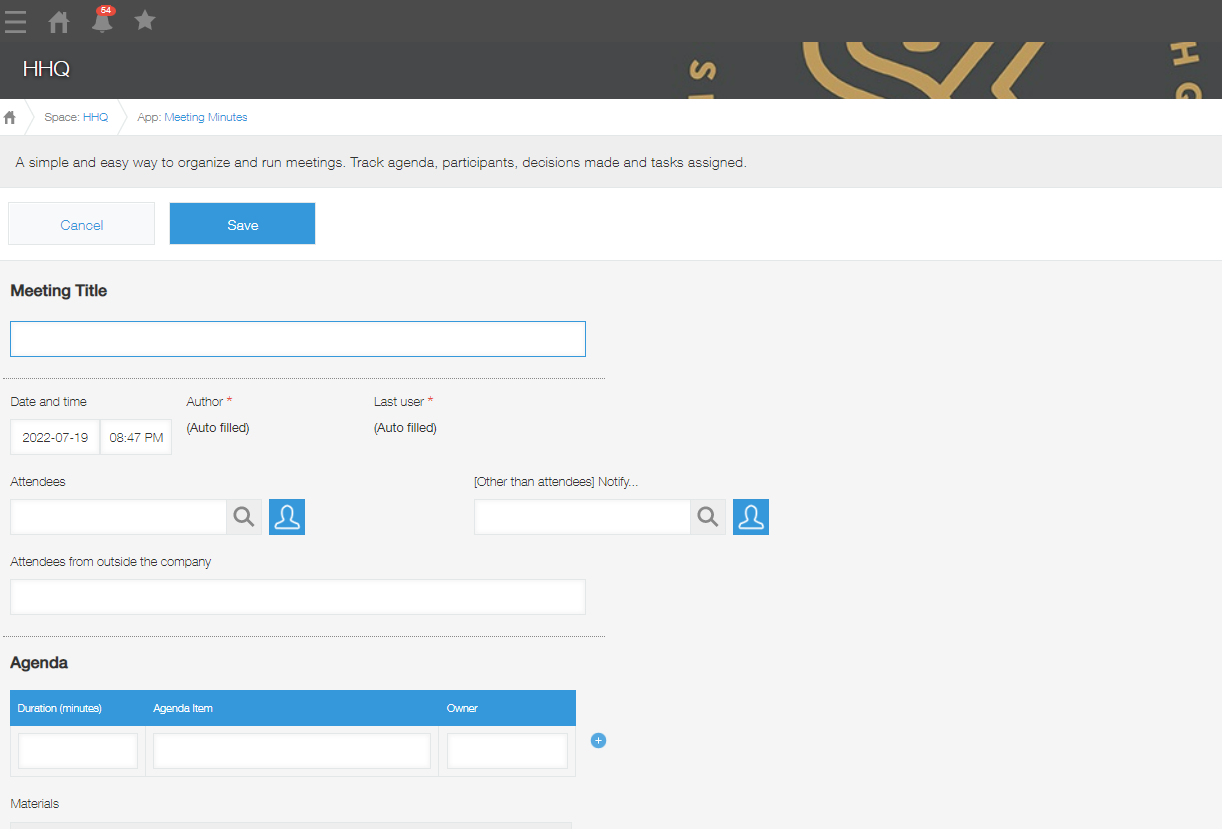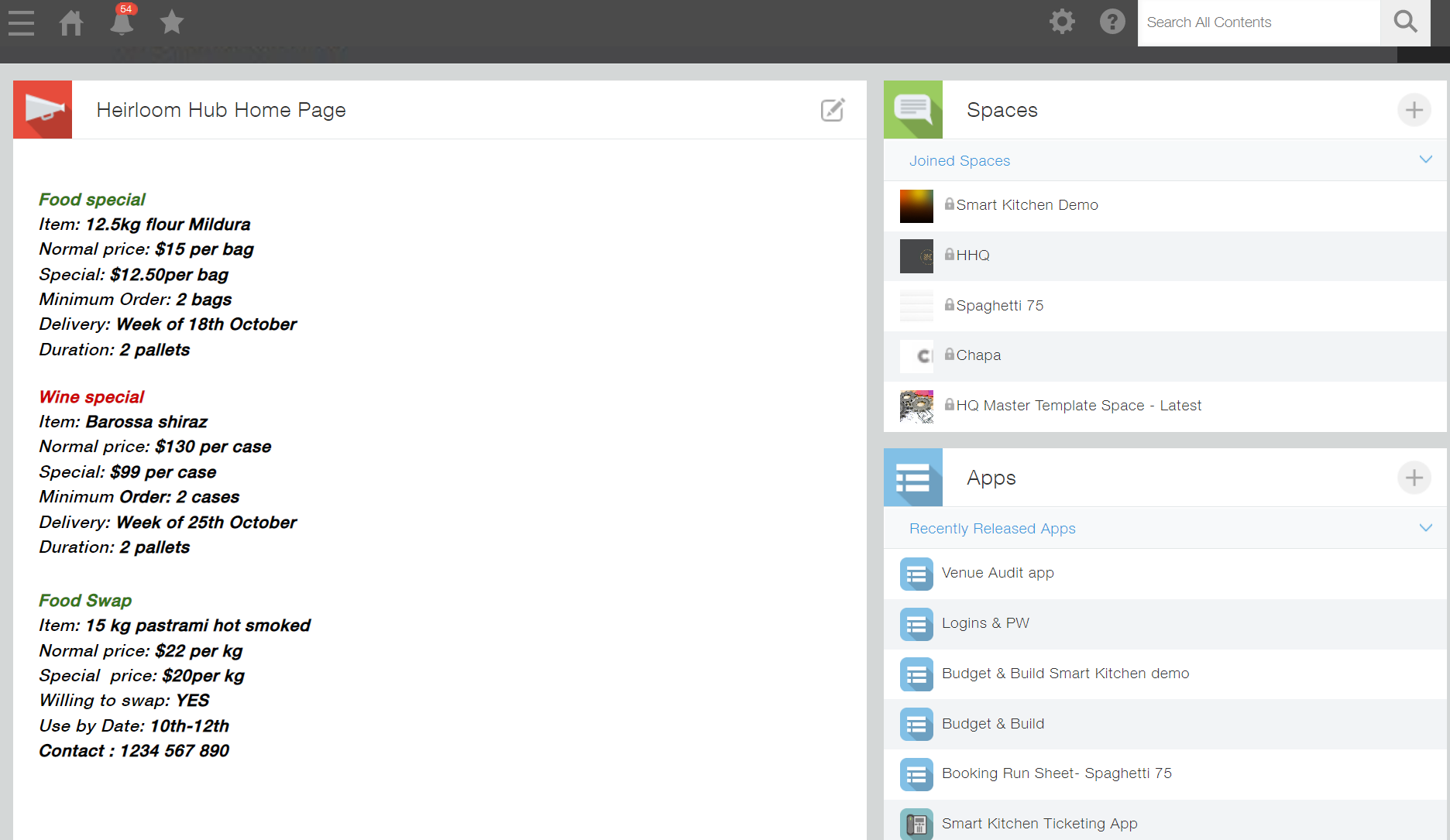 Future plans
Another great aspect of Kintone is there are a lot of plugins available. For example, with one of the plugins called "krewData", we're now building an app where all the information from each venue will be visible weekly on a single dashboard for the head office to see how well each venue is doing in regard to turnover and costs.

I'd also like to eventually have APIs built into Kintone to eliminate manual entry of data. At the moment, each venue needs to do three things: uploading their sales figures, invoices and number of customers. Our intention is to have a system that is freestanding so we can tap into any point of sales to collect the data automatically and move away from manual entry.

Our goal is to save the venue owner 10 hours a week by using our Heirloom Hub where Kintone is the back bone. While I don't think any industry has done a virtual head office before, I do see it could apply to other sectors as Kintone allows you to constantly come up with new ideas to improve your business.