Area of Business:Certified Tax Accountant services
Kintone Usage:Customer information management, contractor management, FAQ, task status management
Integrating multiple, disorganized tools into one centralized data management solution. Building a Certified Tax Accountant services solution with Kintone.
Aoi Partners is a tax accounting corporation based in Aichi Prefecture in Central Japan. In the wake of a business expansion and a surge in employee numbers, they are moving to streamline and bolster their data management environment.
Using Kintone, Aoi Partners has designed not only a platform that centralizes management of customer information and other essential business data, but a system that allows the company to get a complete picture of their employees and contractors' tasks.
We spoke with Representative Partner and certified public tax accountant Mr. Kazuya Hanada, to hear more about how Aoi ended up adopting Kintone as the core of its business infrastructure.
Challenge: As the business expands the increasing complexity of information management is becoming an issue
Focusing on supporting clients with services, including back-office operations, not just bookkeeping
From its two offices in Aichi Prefecture, Aoi Partners provides accounting services to a broad range of clients spanning various industries.
Going beyond the confines of standard bookkeeping, the company offers both accounting and administrative services, actively supporting clients with their day-to-day back-office operations, including payroll calculation, time and attendance tracking, and invoicing.
"Small and medium-sized companies have limited human resources to handle back-office tasks, and if anything goes wrong, that can impact the viability of their business. That's where we come in and provide support to help these businesses normalize their operations", Mr. Hanada explains.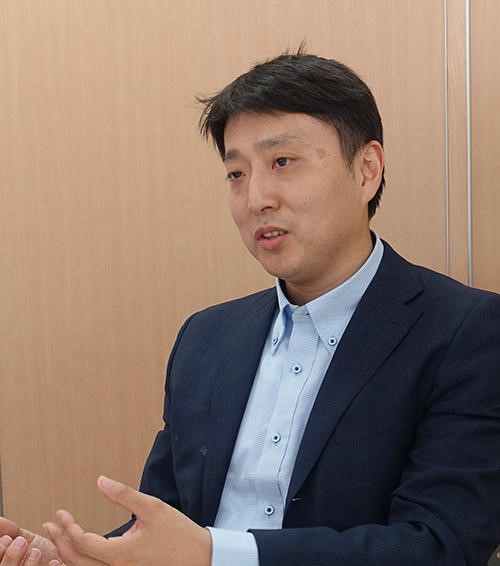 The company is actively pursuing workplace reform for its employees, including for the many staff members working from home. Examples include a workload sharing initiative aimed at reducing staff overtime.
Duplicated data entry - issues with centralized data and project management
Since being incorporated in 2011, Aoi Partners has grown exponentially, leading to a rapid increase in the number of employees and third-party contractors over a short period of time. This also means that data management routines that worked fine when the business was small started to become problematic. Mr. Hanada describes some of the issues that emerged:
"We were introducing solutions such as chat services and spreadsheets on a case-by-case basis, which resulted in disorganized information and cases where information stored in one service weren't being reflected in another service. This created a lot of operational problems and convinced us of the urgent need to centralize our information management."
Another motivation for streamlining the company's information architecture was the fact that it was becoming increasingly difficult to identify what tasks were taking up their employees and contractors' time. "When an individual member took sole responsibility for a project, it was impossible for their colleagues to identify which tasks that member was struggling with or if they had also taken on irregular spot-work. That's why we needed a system that would allow all members to track the status of all ongoing projects", Mr. Hanada explains.
Deployment: Adapting to the changing needs of a growing business via easy app building on Kintone
No pain in the trial phase thanks to Kintone's user-friendliness
Mr. Hanada first encountered Kintone as he was exploring and experimenting with various service options to serve as a new data platform for the company. "Since we don't have dedicated IT staff, I had already decided that we needed a cloud service. After trying out a bunch of different services that offered trials, including from non-Japanese providers, I felt Kintone made it extremely easy to build my own apps. Unlike a lot of other services where just completing the initial setup can be frustrating, Kintone felt intuitive and easy to configure and get started with."
Knowing that he would be using a cloud service, service security was naturally an important factor. For Mr. Hanada, who did not know much about security or the considerations that go into assessing a service's security level, finding a service provider with a proven track record and strong brand presence was a top priority.
Being able to build your own apps was a key consideration
The fact that Kintone allowed users to build their own apps without the need for outsourcing was another extremely compelling point in its favor. "When we agree to undertake administrative work on behalf of a client, the expectation is that we'll be able to handle any new tasks that might come up. A lot of the services I tried out didn't suit that demand. They were business task-oriented, but none of them were easy to customize and therefore didn't provide the kind of flexibility needed", he explains.
Another option was to hire in-house developers, but that would sacrifice business stability by making them entirely dependent on a handful of team members. Outsourcing presented a similar dilemma. "What we really needed was a solution we could build and customize on our own."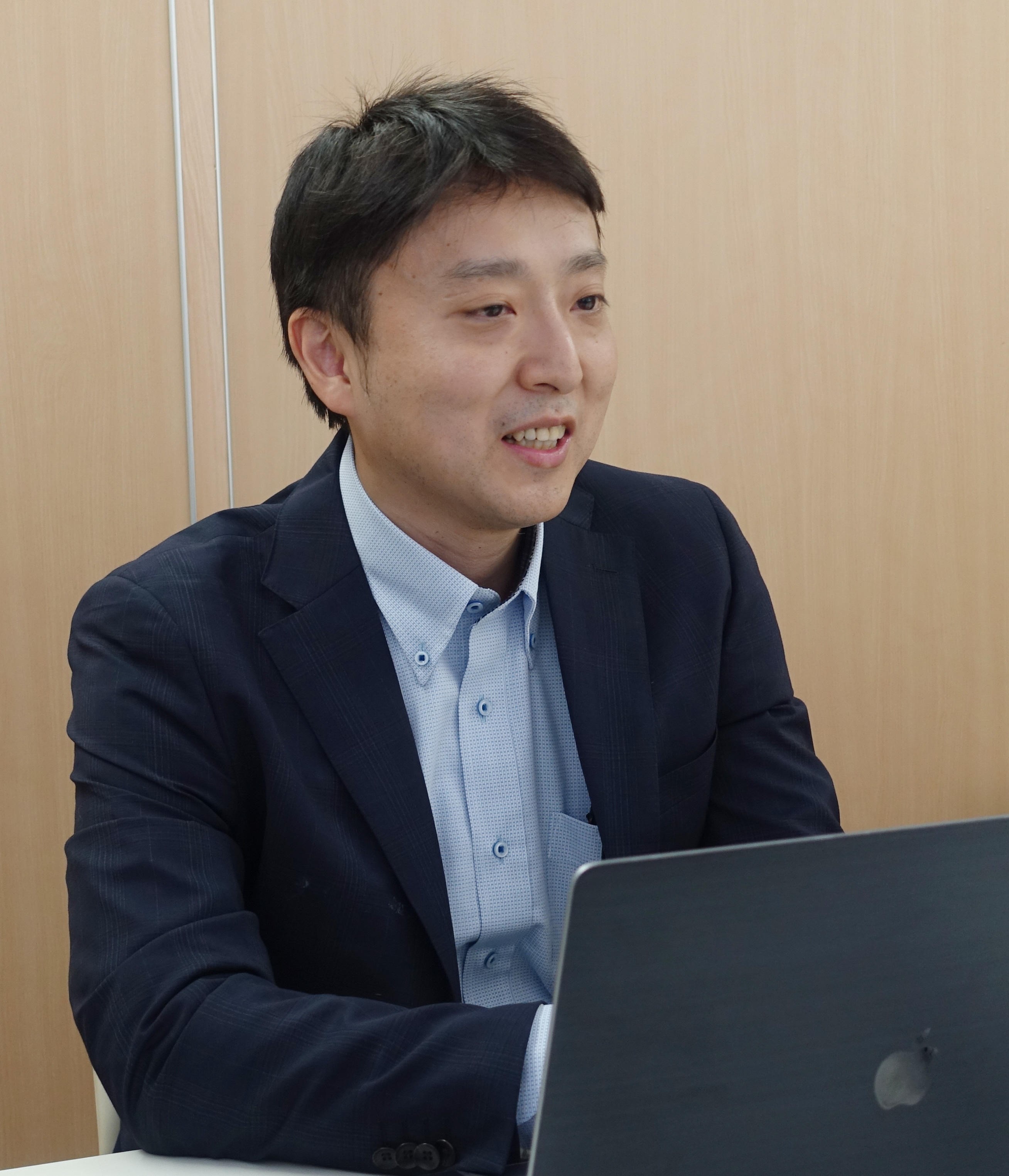 Mr. Hanada was also conscious of the need for a service with database capabilities, given that he wanted a comprehensive information management platform. "Since the lack of centralized information management was a major issue for us, I wanted to build a system that would allow us to store and consolidate all customer data and retrieve relevant information from that system as needed."
While small-scale projects can be managed with spreadsheets, bigger projects bring with them more users with varying skill levels, which invariably means that some users will start to make unauthorized changes. "With Kintone I can easily create input fields as needed and set it up so that users can't proceed unless they enter the required information. But if you're using spreadsheets you can end up with incomplete information" Mr. Hanada remarks. Conversely, he found that with Kintone he would be able to create accessible forms anyone could fill out, allowing ordinary staff to sufficiently complete the process.
Results: Centralized data management a reality and processes consolidated on Kintone
Using apps to build processes focused on managing customer & contractor data
Aoi Partners currently uses Kintone for building and running apps focused on managing customer data and monitoring contractors working on outsourced projects. The company also utilizes Kintone for overall data management including performing all kinds of non-routine tasks for their clients, in addition to tracking procurement applications and inquiries, supporting the completion of monthly accounting procedures, and taking care of the annual closing of accounts.
"We handle a wide range of unscheduled tasks for our clients that can include anything from setting up a company and applying for a construction business permit to filing for a change of representative director. Some procedures can be completed in a few days, while others can keep us tied up for six months or more. Now that we have an environment with full transparency into our ongoing projects, anyone can follow up or step in when needed" Mr. Hanada comments.
On top of this Aoi Partners maintains an FAQ app with answers to technical questions previously submitted by clients. Using this app, non-professionally accredited team members are able to directly respond to client inquiries. Time-sensitive matters, such as terms of office for executive officers and permit applications, are also monitored on Kintone. All in all the company has about 15 Kintone apps it has built in use.
Aoi Partners also uses Kintone to collect reference data needed to issue invoices, for example by asking some clients to register daily business reports on Kintone. "Clients in the construction industry that outsource their invoicing operations to us use Kintone when working on construction sites. They don't have access to PCs when on-site, but thanks to Kintone they're able to use their smartphones to report the work they performed that day" Mr. Hanada explains.
The cost of gasoline and other necessary expenses can also be manually input using your smartphone, and the original documents can be photographed and uploaded on the spot, allowing clients to do their own cost control.
Half a day's work done in less than an hour. Protecting credibility with deadline management
With the integration of customer data and business progress management on Kintone, Mr. Hanada's management workload has been cut by more than half.
"To use tax filings management as an example, in the past, it would take me about half a day to check our internal list using dedicated business software and go through our group chat history to see if there had been any other relevant discussions and to make sure nothing else was missing. Now I'm able to get the job finished in less than an hour," Mr. Hanada elaborates.
The company has also been able to eliminate omission errors and get comprehensive and accurate insight into customer complaints and other business aspects. Mr. Hanada also credits Kintone's deadline management capabilities with enabling them to stay on top of time-sensitive matters, such as pending applications and terms of office for executive officers, ultimately ensuring that all commitments made to clients are honored.
A platform for communicating and sharing relevant information with partners
The ability to communicate with contractors using the progress management app is also not to be overlooked. "Progress reports are provided for each project, and feedback can be provided through the comment function. We keep business-related manuals on Kintone, where we can add new entries whenever a new business process is created. Kintone has become our communication and information sharing platform."
One of the tasks that Aoi Partners has outsourced is the inputting of transactions into dedicated, third-party accounting software. The company shares all files needed for this on Kintone, where they are downloaded by the contractors, who then import the data to the accounting software. Each record has a completion button which reports the task as done when clicked. Monthly work logs for individual contractors can be printed out as a PDF file using PrintCreator. PrintCreator is also used to create delivery statement forms when sending by mail. In these cases, it doubles as a useful mailing record.
A tool that everyone can get the hang of
Mr. Hanada remarks that one of Kintone's selling points internally is that it is freely customizable and enables users to create the apps they need to perform their tasks. "The affordable price is a benefit, but among our employees the user-friendliness is especially popular. It's a tool they too can get the hang of." The wide selection of plugins, which makes it easy to collaborate with third-parties, has also been a great blessing.
However, they also acknowledge there is a limit to what they can accomplish when building apps all on their own. For that reason, the company is considering working with an external developer to further centralize their data management.
Cybozu's customer support is also popular amongst the employees and is often praised for being friendly and attentive. "Normally, if I call customer support with a problem caused by my PC, they'll sternly tell me that 'that's not something we can't help you with'. I don't blame them, but this contrasts with Cybozu's support center, which is willing to help us out even if the problem has nothing to do with Kintone. That means a lot for us since we don't have dedicated IT personnel" explains Mr. Hanada.
Visualize costs by improving project time control and more centralized data management
Mr. Hanada tells us that he is hoping to further centralize the company's data management by switching tasks currently handled using external services over to Kintone, such as employees' daily reports and business process logs.
"If we consolidate employees' daily reports on Kintone and combine that with the work logs of our contractors, we can identify how much time is spent on each client. Being able to track the time spent on projects gives us reference data for price negotiations and helps us optimize our internal workflows. So far, we've used Excel to track manhours, but I want to move that over to Kintone."
On top of that, Mr. Hanada is looking to move beyond labor costs and also monitor external costs and tool-related expenses. In closing, Mr. Hanada shares his ambition for taking full advantage of Kintone, with a view to expand it into a platform that spans every aspect of the business, and at the same time to bring more clients onto Kintone in order to uncover even more avenues for harnessing the platform's capabilities.