Nonprofit
Kintone helps your crew get organized so you can spend more time on what really matters. Learn about Kintone's discounted pricing for nonprofits!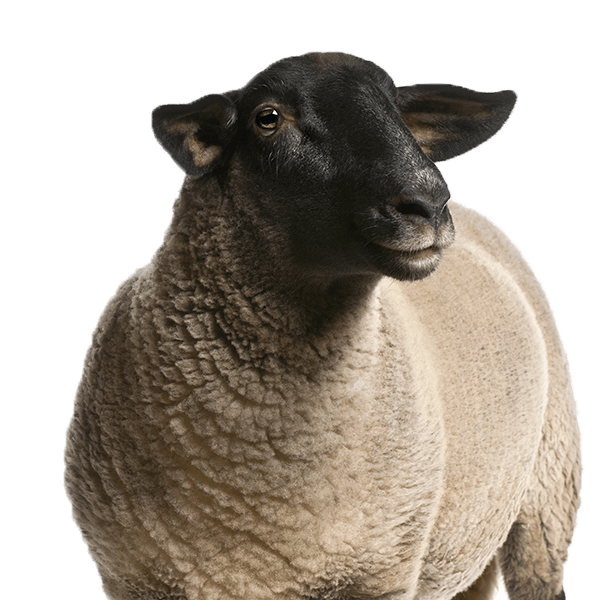 You're making an impact. Kintone can help you manage everything else.
You didn't get into a nonprofit for the paperwork. From fundraising faster to automating routine tasks, Kintone lets your team make a bigger impact. Manage your donor contacts, save your staff time, and mobilize your programs all from one powerful, easy-peasy solution. You can do it all with Kintone's crazy-flexible features—no coding required.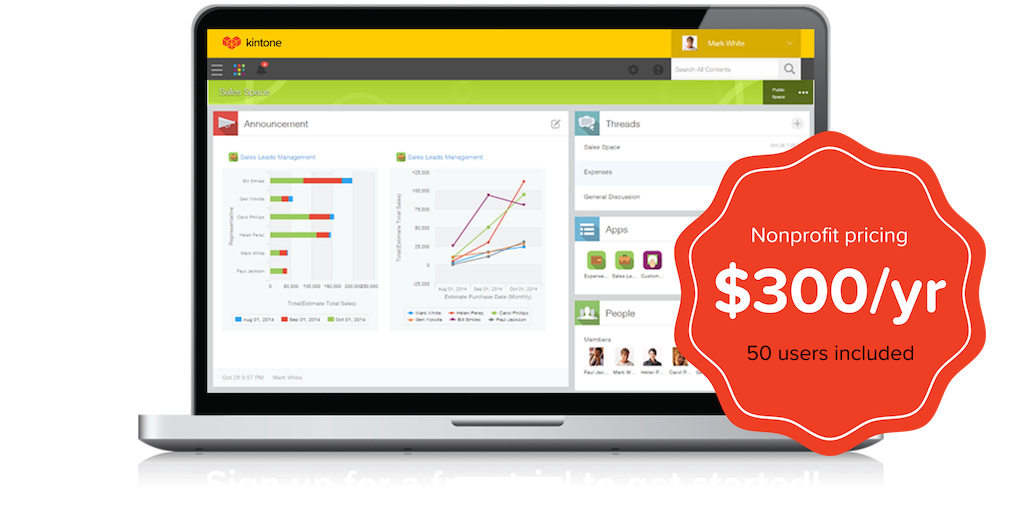 Grant Season is Here! Become the Grant Champion of Your Nonprofit!
With Kintone, grant writing, submissions, and management is a breeze. Always be aware of upcoming grant deadlines weeks before they are due. Assign tasks to yourself and collaborators to conquer the tasks associated with grant season. Centralize your resources, materials and data in one place for easy access during your grant proposal process. Join the Kintone NPO Family where you will be supported in meeting your NPO's needs.
Schedule a quick conversation with our NPO Community Leader to learn more!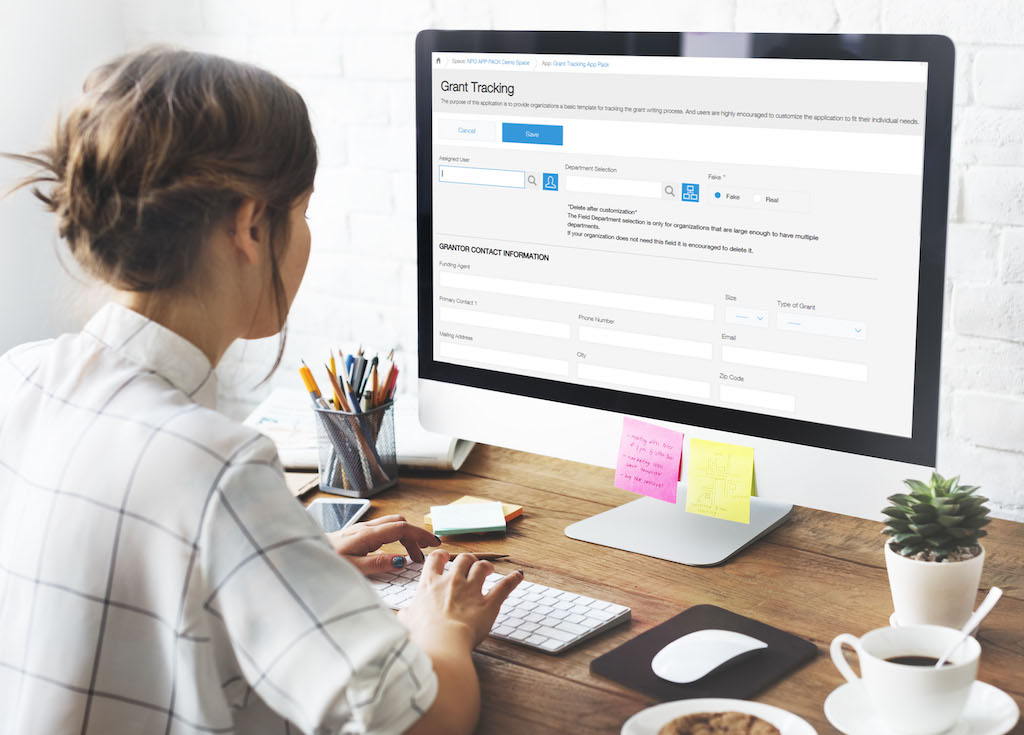 Protect Personal Data
Fine-tunable permissions let you ensure sensitive information doesn't fall into the wrong hands.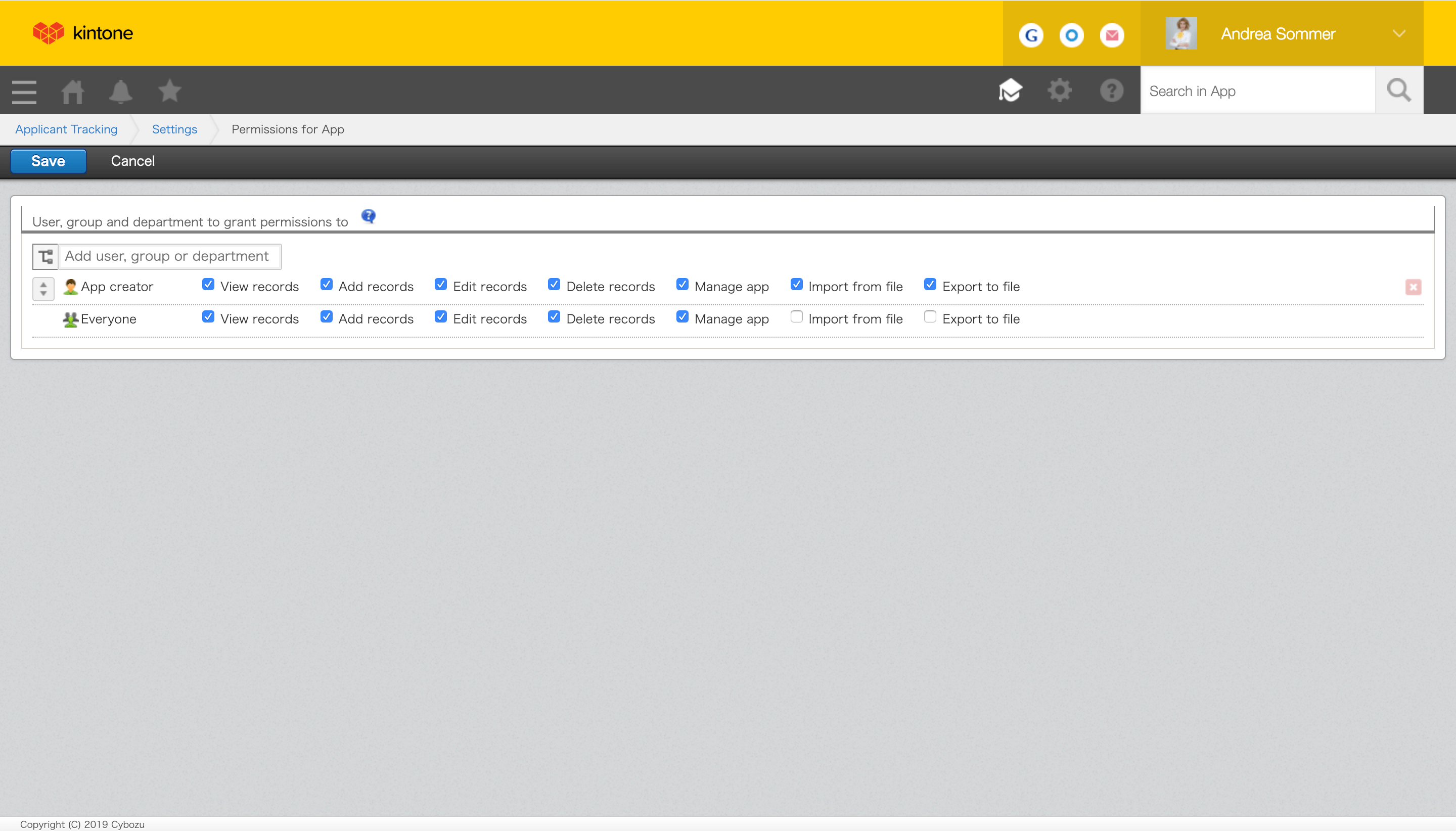 Build Apps to Make Any Process Easier
With pre-built applications and endless customization, Kintone can keep up with your nonprofit's changing needs.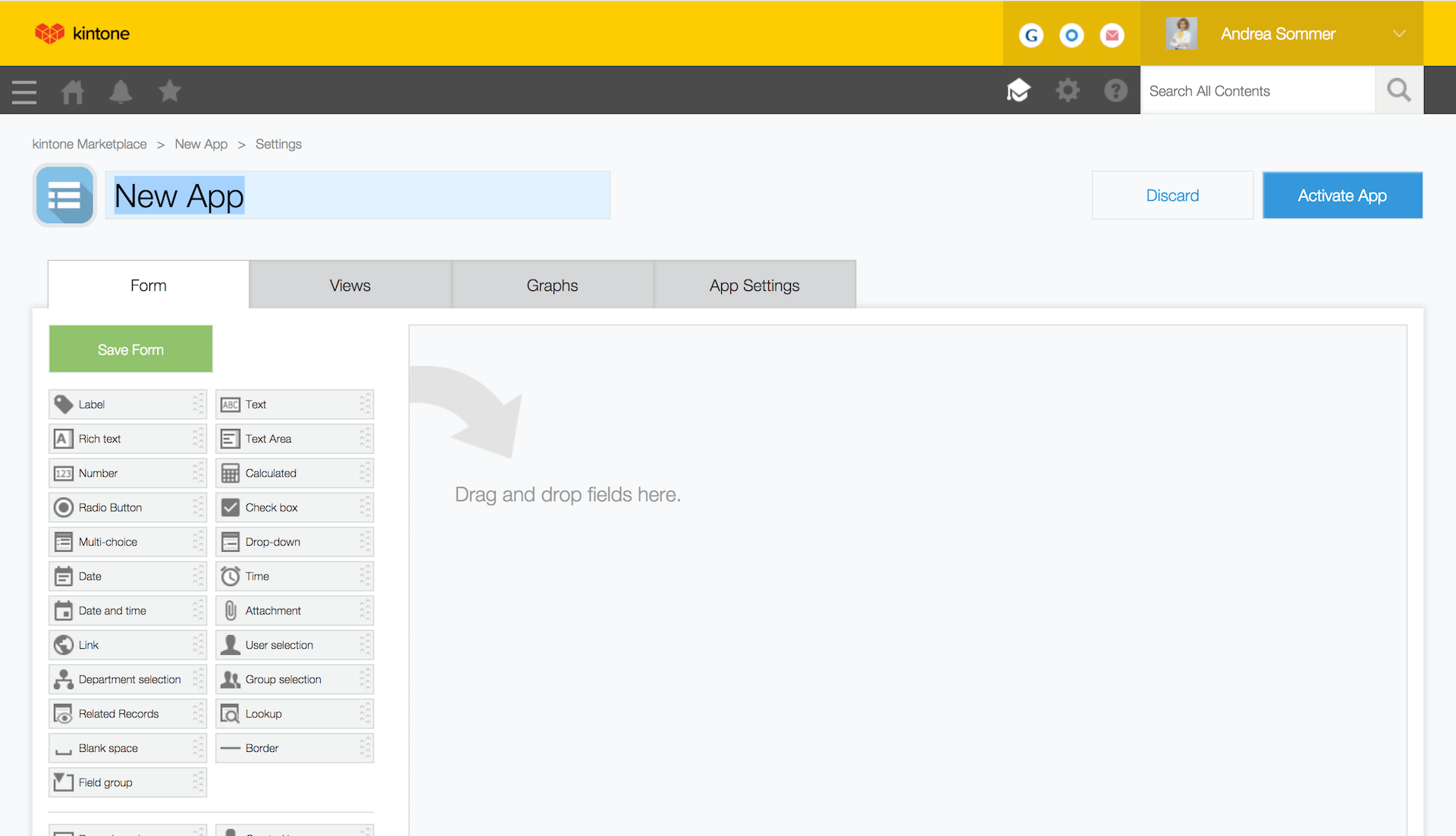 Stay on Task
With intuitive task management and automated workflows, Kintone keeps everyone on track and minimizes the menial.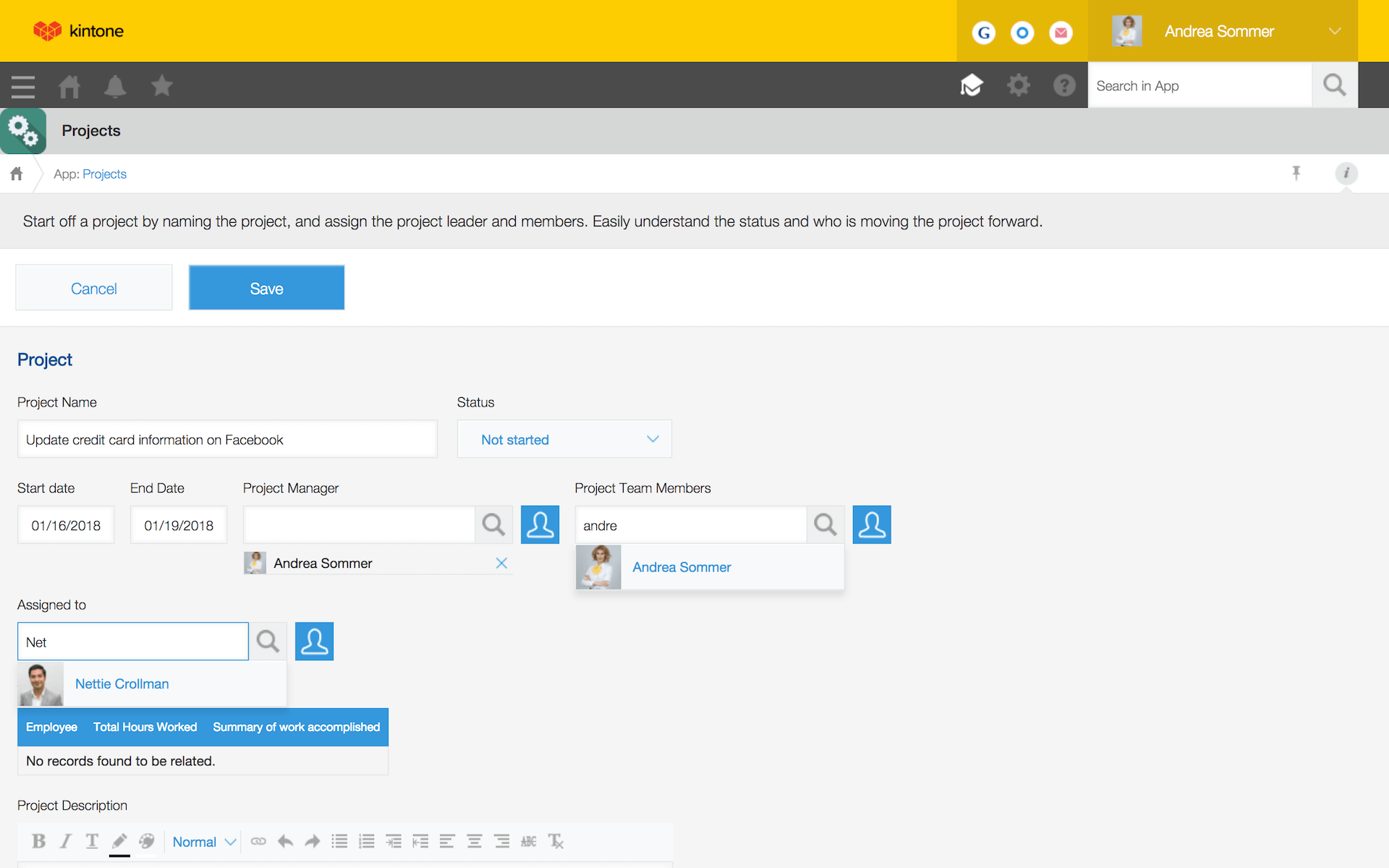 Accessible on Any Device
Your nonprofit team isn't always stuck in an office. Access all of Kintone on any desktop, smartphone, or tablet.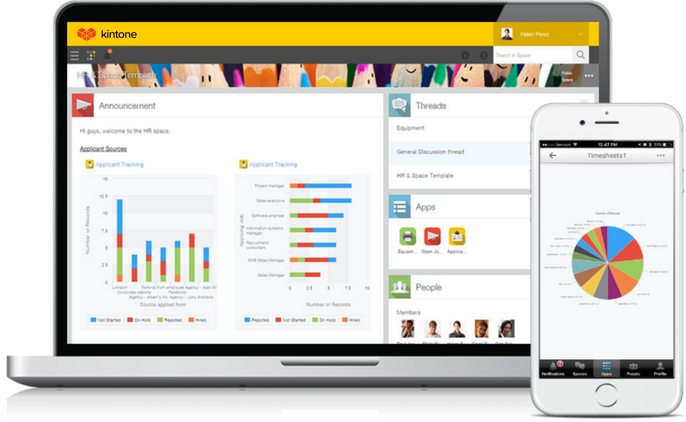 Join the Nonprofit Family
From grant tracking to volunteer management, Kintone has been best friend with nonprofits globally.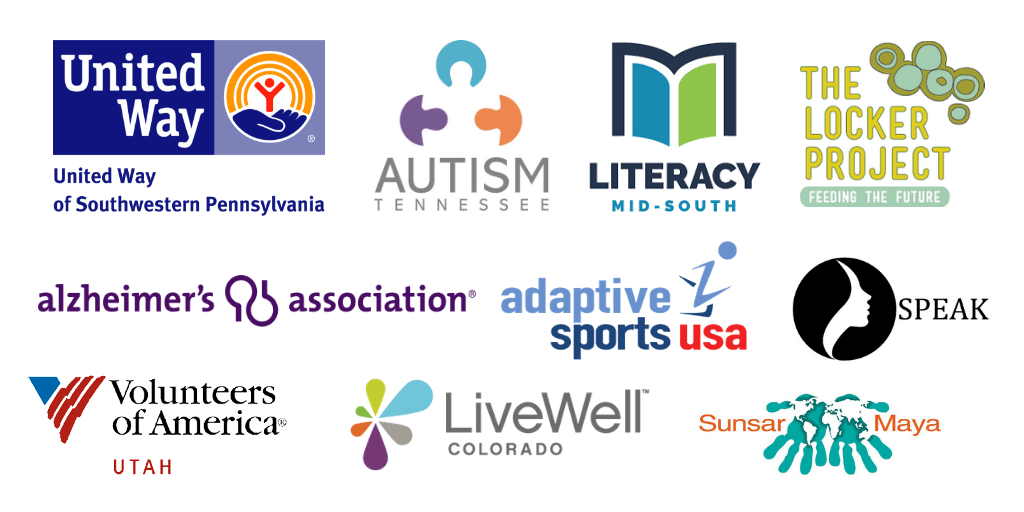 Be an operations overachiever
Don't let a wrench in the gears stop your mission. Automate donor outreach, manage your team members, and solve operational challenges without calling in an IT expert.
Monitor your impact, optimize your output
Whether you're measuring a program out in the field or counting money coming into the organization, Kintone's analytics show you how well you're performing—so you can plot an even better path forward.
Get everyone on the same page—anywhere, anytime
Internal emails are so outdated. Keep in contact with coworkers, volunteers, partners and more, all from one central, digital workspace. Anyone can join the conversation from the office, on the go, or in the field.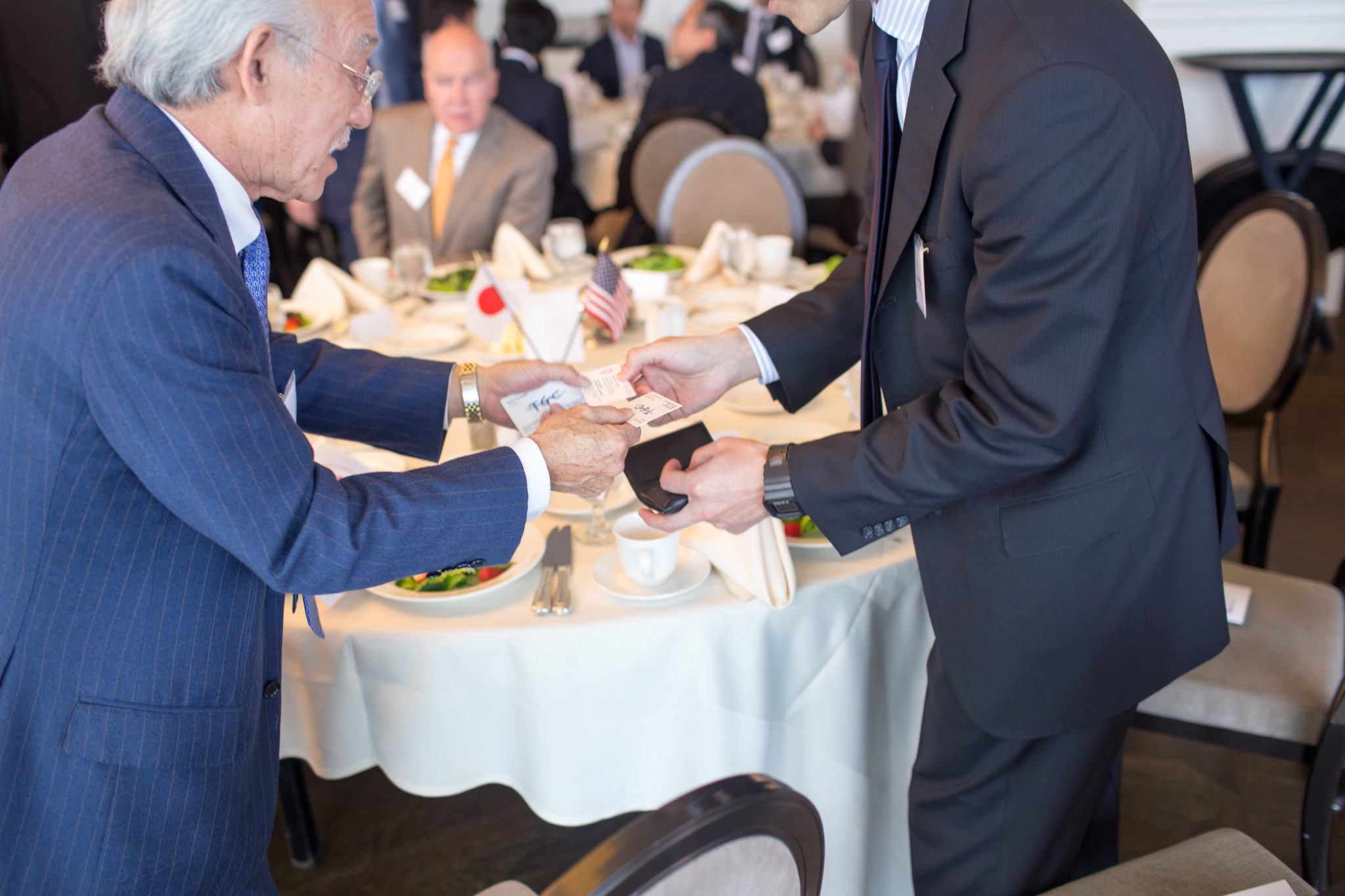 Japan America Society of Houston
Managing Complex Memberships for a Better Customer Experience
Integrations & Add-ons
Integrations and add-ons help you super-charge your Kintone experience. To use, download the add-ons and import them into your Kintone domain. Then, add them to any of your apps. Caution: may induce extreme productivity!
Pre-Built Applications
1,000+ new applications are being built and deployed every day by customers and Kintone. Use the library of template applications to help you get started right away.