Magma Digital is a marketing consultancy focusing on digital strategy. The company's core industries of focus include big pharma, biotech, health tech, public health and medical device. Stephen Bouikidis, Principal, works with clients to create digital marketing strategies as well as identifying the right software solutions and workflows to integrate marketing with sales systems. Stephen shares below how Magma Digital has used Kintone to help clients with a variety of challenges.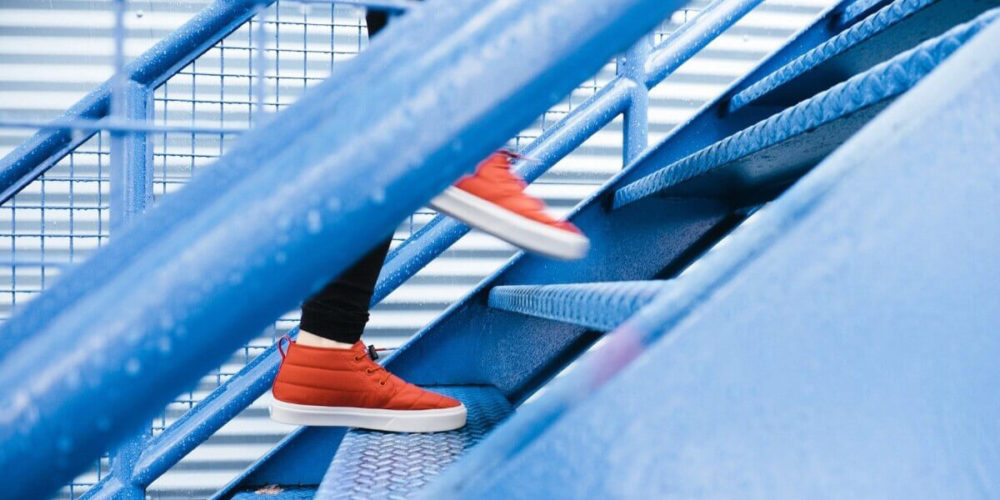 "Kintone is the best platform we've found so far, especially in terms of the way it organizes data."
Finding the Right Tool Means Asking the Right Questions
In my role at Magma Digital, I do a lot of strategic consulting with clients. I help them find the best approach to solve a problem using best-in-breed digital tools. Depending on the situation, we'll go with an out of the box solution or something more customizable, like Kintone. Because we help a range of clients with different needs, we try to be as agnostic as possible when selecting the right solution.
The process starts with a needs assessment designed to help define the project scope. I provide oversight on the project through implementation to ensure clients' goals are met through our solution. We spend a lot of time with each client, really helping them determine what the ideal workflow is. Identifying the right workflow is paramount. Finding the right technology and technology build is secondary.
Another critical element to consider is the end user. How are they using this? How are they benefiting and streamlining their processes? At the end of the day, this saves the client a lot more money. We want to ensure efficiency, savings, and that they're not left with something they'll have no clue what to do with once the programmers leave.
We came across Kintone while searching for a customizable solution for a client, who had very specific needs. My team did the research and looked at around 25 different tools. We had a checklist of items from our clients, and so were able to narrow the list down to five. After seeing demos of all the tools we were looking at three final options.
After additional research, we realized that one of them was a little too complex to implement and maintain. While it was marketed as a no-code/low-code platform, it still required some coding knowledge for setup. When we took a closer look at the second option, it looked like they were not investing a lot of energy and money into the platform and were missing some of the key features we were looking for. Kintone, our third option, seemed like a great fit thanks to its versatility and assortment of features and templates.
Results with Kintone: Scalable Solutions for a Variety of Companies
Kintone is the best platform that we've found so far, especially in terms of the way it organizes data as well as how easy it is to build applications for both desktop and mobile. It's also clearly built to be highly scalable and able to manage complex datasets. Speed is so important for usability. When we were testing other solutions, speed was sometimes an issue with large amounts of data, but it's not a problem with Kintone. It's been a big win for us. There are also some really nice features that enhance collaboration for users. The ease of managing permissions and users is also a huge selling point.
The most important thing is that I'm not a developer, and I was able to dive in and help my team put a bunch of applications together when they need an extra hand. I could even jump in during a meeting with a client and make changes on the fly. You're able to see results immediately, and it's a fantastic experience. A client will ask me, "Can you do this?" We go on a lunch break and work on it. And when we come back, it's done. This sets up a win-win experience for us and our clients.
So far we have three clients signed up with Kintone, but it's an area that we want to expand. We are planning to add additional internal uses as well. Depending on the project, we may prototype an application using an agile development process to see if end users can successfully perform tasks, but other times we'll go right to complete and deploy the application. Kintone just makes tweaking workflows and adding enhancements quick and painless.
With traditional database applications, what may seem like a simple change can result in data corruption or extensive development time to get you where you need to be. Kintone allows you to make changes in a flash that automatically update all your data without corrupting it.
When we do come across a data or workflow challenge we're not sure Kintone can solve, customer support has always been excellent. Nine times out of ten, if there isn't an exact field option for what we want to add, there will be a workaround.
Kintone's support team has helped us troubleshoot, answer questions, and look for opportunities to improve the way the applications interact with each other to streamline workflows. It's enabled us to bring better service to our clients.