The world takes us on so many winding paths but, ultimately, our journey is what we make of it. Solopreneurs—self-employed entrepreneurs who choose not to hire employees—like me, often have to make our way through the world of business without a clear path to follow. We know the importance of exploration, while seeking out the guidance and support of others along the way. Perhaps, unsurprisingly, it was my own experiences that led me to my career of helping others make decisions about their own adventures.
The idea for my business, EnRoute Consulting, was sparked while I was on my gap year. I graduated from Hamilton College in New York and then took some time off and travelled to Tanzania in East Africa. I spent almost a year there doing public health work. I lived in a rural village and had to learn Swahili, the country's official language. I needed to learn how to navigate a new culture while delivering the mission of the organization I'd partnered with. Our work was centered around women's empowerment and public health initiatives, such as HIV/Aids testing, hygiene, and malaria prevention.
It was an unbelievable experience. I was able to work with an incredible organization and learn meaningful, real-life skills. So when I got home, I thought, "Gosh I wish I had done that before college. It would've completely re-informed my college experience."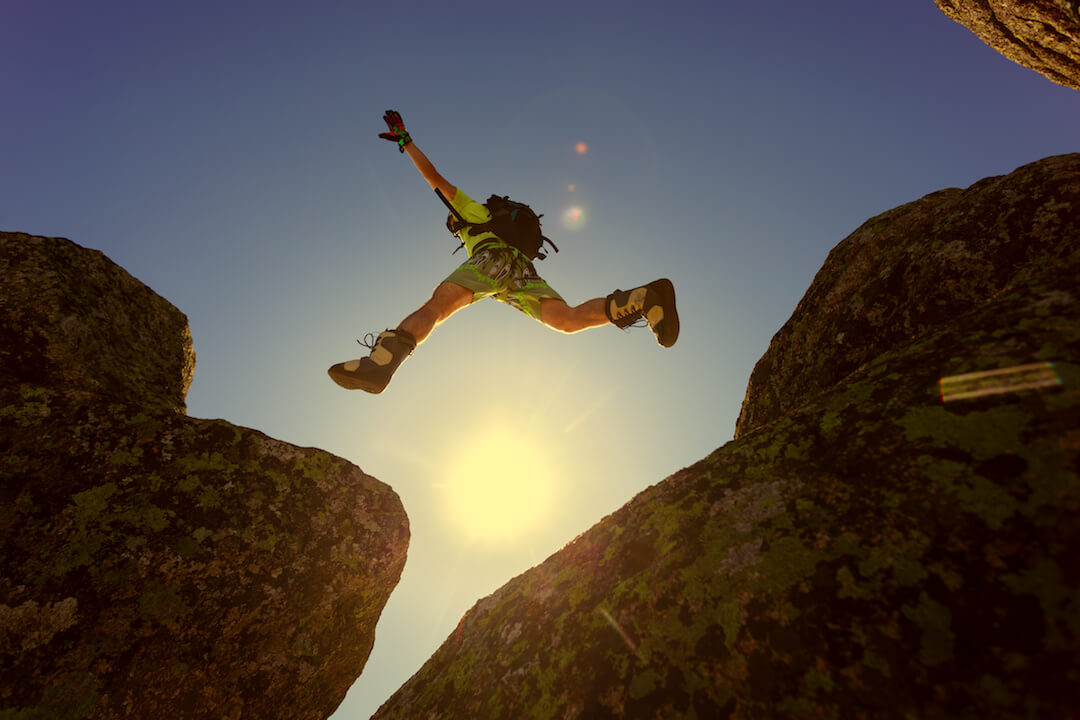 The barrier to me taking a gap year before college was that I wouldn't have known, as an 18-year-old, how to plan a gap year. I couldn't have identified good organizations, the logistics, and figured it all out. But I realized I now had the experience to do that for others. I've always been a good researcher, so I started creating my database of organizations that I researched and vetted and trusted. EnRoute got started with my initial, rudimentary database. Over the years, the database has grown into several hundred programs that represent thousands and thousands of opportunities for gap year students. While many of the options are in my head, the database holds all of the experiences that I build my business off of. It's critical to my work.
Programs include all sorts of different opportunities, such as volunteering, interning, traveling internationally, or even biking across the country. These programs help future postsecondary school students build character, shape their values, and take on a true leadership role in their own self-determination.
The Solopreneur Journey—One Decade In
All throughout my life, I've been an action-oriented person. I'll have an idea, and then the next day I'll create a website or blog about it. I'm quick to try things out. EnRoute was an idea that I didn't initially recognize was going to be this successful. Ultimately, I was ahead of the curve, because now gap years have become much more popular for Americans.
I need the right tools to keep as efficient as possible, otherwise, I can't focus on the side of my business that matters the most to me.
Now, almost 10 years after I started my entrepreneurial journey, I'm still a solopreneur. This business gives me unlimited flexibility, which is completely priceless. I can go snowboarding in the morning before business calls. In November, I spent a month in Hawaii with my husband and kids doing site visits. I can set my own schedule and I don't have to answer to anyone. That is amazing.
I've worked hard to grow the business organically. I've tried to strategize carefully how I want to scale—and if I want to scale. I'm at that point where I can grow, and I'm in a good position to possibly add people or build a team. The question becomes whether I even want to add that level of bureaucracy to what I do. If I become a manager, that's going to completely reshape my position.
But a possible expansion is now just one aspect of a challenge I've been wrestling with for a while. As a solopreneur, I do it all, including administration. I need the right tools to keep as efficient as possible, otherwise, I can't focus on the side of my business that matters the most to me.
Ditching the Band-Aid Solution for a Real Database
I've helped hundreds of students find the right placements and programs over the years. Researching, investigating new programs, and building strong relationships takes time. My database doesn't contain hundreds of thousands of programs, because I personally vet each organization and program. So, in the beginning, it was feasible to use pieced together databases. Not so much anymore.
My first "database" was an Excel spreadsheet, and the second form was a Gmail account where each email was a program, searchable by keyword. Then, I would use the tab function to categorize things like location or activities.
If I ever did want to bring someone onto my team, that would be an embarrassing way to present data. But I kept it going because I always viewed it as a band-aid solution. I always thought I'd figure out the database someday. Suddenly, it was almost 10 years later and I still didn't have a better system. The programs had added up over time and it became painfully clear my system had started to hurt my efficiency instead of helping it.
The crux of the issue is that my database must be searchable. For example, I might have a student come to me who studied Spanish in high school and wants to improve their Spanish skills. They also might want to learn surfing and don't want to be anywhere too hot. There are often several variables at play for just one person. Students will tell me their parameters or give me ideas, and I need to be able to filter my database to gather the options that would be applicable to them.
With this old system, I would've essentially pulled two different lists and then tried to cross-reference them or just use my memory—recalling past clients who've done similar things. It was a much longer process because I'd usually just start by region. It goes without saying that there are a lot of issues with trying to remember every single opportunity available.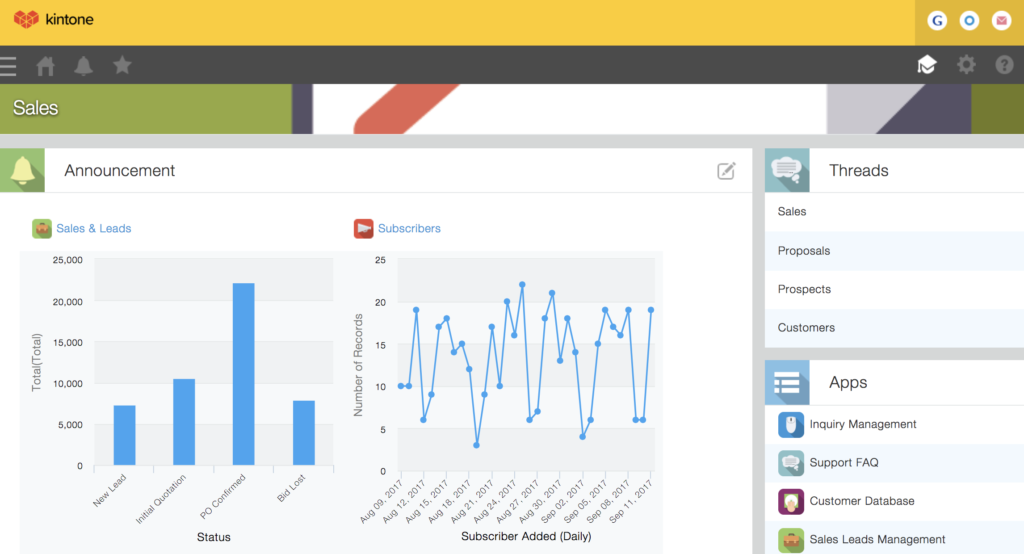 It was obvious I needed a real database solution. I required something completely customizable that was also affordable. That was the trickiest thing to find. Every once in awhile I would research new database options, run into a wall, and then just quit because I couldn't find a solution that fit my needs. That process repeated itself for a couple years and was one of my biggest stumbling blocks.
Filtering Through the Noise for Unlimited Flexibility
Filtering Through the Noise for Unlimited Flexibility
Eventually, I came across a blog post talking about top database solutions for small businesses. They featured a platform called Kintone, which seemed promising because you didn't need to know how to code and it's not simply a CRM. It seemed very user-friendly and customizable for my needs, so I signed up for the free trial to give it a shot.
I built out the program database with some fields and created about 10 different programs to play around with. I experimented with the search functions—different ways I might be able to refine my system as I kept building my database. It seemed to be the tool I'd been looking for, so I decided to take the plunge use it for my data management.
I also jumped on an introductory call with the Kintone support team where they walked me through any questions, and right away that was a major help. Kintone, as a company, is very friendly and accessible.
I could tell the software was going to be a terrific fit. They also explained to me how I could build a second, client-side database and link them together, which I thought was also impressive. A client-side database would help me connect current clients with past clients who participated in specific programs and who could speak to those experiences. There's the potential for a lot of interaction between different databases that are eventually going be useful to me.
The Next Steps on My Journey
I've made great strides with Kintone, but my database is not yet fully up to date. During my slower times of the month, I dedicate some time in my workday to create new spreadsheets or programs. I've just been chipping slowly away at it. It's so easy to edit the database even once it's been built. If I decide there's a field missing, I can just add it. It won't negatively affect the whole database. That's been incredibly helpful because I've been figuring out what I need to add as I go.
I'm no longer embarrassed when I think about my database.
That multi-field searching functionality is my favorite feature right now. If I know a student wants to go to Asia and also wants to work with animals, I can just tick off those two search functions. Then, different options are presented for me. The multi-search filtering has made the biggest difference.
Looking forward, I want to build and link the program database with Kintone's CRM features to make it easier for me to pull up past clients and their programs. This would simplify my process for creating references to connect current students with past students. It would also streamline exporting email addresses to help me keep in touch with past clients. As I look into the future, the Kintone CRM component is very promising. I'm no longer embarrassed when I think about my database. This is a huge step forward.
My upcoming 10-year anniversary means EnRoute has come a long way, but the journey is far from over. I want EnRoute to be positioned as a leader in the gap year space, pushing this concept forward and making it more accessible to students. And I'm so grateful I finally have the right tools to help me get there faster.
When I left for Tanzania all those years ago, I never realized where the journey would take me. Perhaps, in hindsight, this was meant to be my journey all along.