Benestar Brands (formerly Evans Food Group), headquartered in Chicago, is a manufacturer of branded and private-label pork rind snacks under its own national brand (Mac's) and regional retail brands. Troy Sword is the company's Plant Supervisor for Benestar Brands' five U.S. locations.
When Troy first joined Benestar Brands, he started as a Production Supervisor, managing high-level operations of the plant and ensuring that output is on target and processes are working as designed. He shares his Kintone customer story below.
Benestar Brands' Challenges:
Outdated paper processes
Continuous changes in the manufacturing industry
Lack of insight into data trends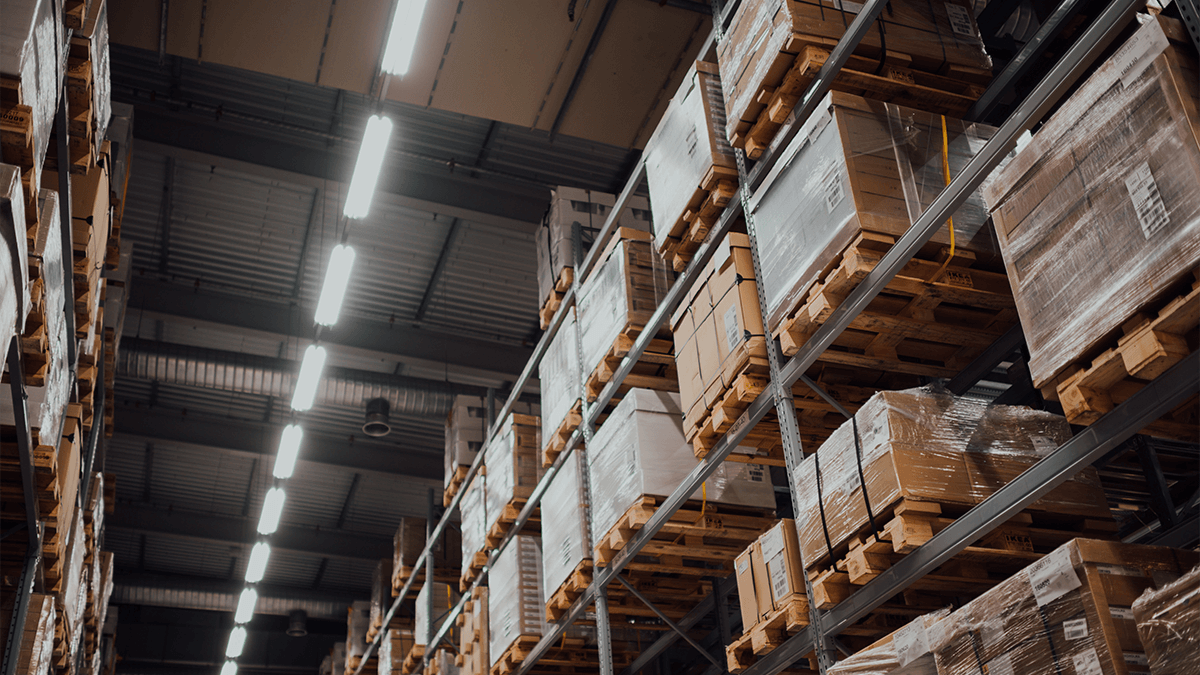 Trapping Data in Paper Processes
When I first joined Benestar Brands, I came with a background in automotive production. My primary role in a nutshell was to oversee operations and improve our processes. During my first 60 days on the job, I took time to soak it all in. I observed how things were run and identified potential production bottlenecks and areas where we could streamline. One of the first things I noticed was that we weren't metric-driven, partially due to a lot of manual, paper-based processes.
We had stacks and stacks of paper. Each month we had to take all of those stacks and put them in boxes for storage. This of course made audits extremely challenging. To make sure we're following federal guidelines, we are audited three or four times a year by Costco and other customers. So before Kintone, when they asked for paperwork, we had to dig around in boxes to find it. There was clearly a lot of room for improvement.
Great Changes Happen With Small Steps
As a Six Sigma Black Belt holder, I'm a firm believer in lean processes and continuous improvement—this means I'm always thinking about how we can improve the quality of our output by defining, measuring, analyzing, and making incremental changes.
With that in mind, the first change I made actually didn't have anything to do with software at all. I had noticed that some of the workstation setups were not ergonomically sound and our production floor layout could be improved. This was an easy win. So the first thing I did was change the layout of the production floor. I added machines, re-positioned the conveyor lines and the people along them, and re-scoped the responsibilities and tasks of those roles along the line. Surprisingly, I encountered no resistance, and it was a great first step in building trust with our team.
The next step was more challenging—I wanted to start tackling our paper-based processes and set up some Key Performance Indicators (KPIs) to start collecting more data and benchmarking our progress. I had used Kintone at my previous company, and I knew it was the perfect tool for us to support our switch to digital.
Getting Started in Kintone
The first Kintone app I ever built at my previous company was an employee database, which made a lot of things easier to track. We were able to easily track write-ups, absences, any type of disciplinary action, if the employee had worked for the company before, if they left on good terms, if they hadn't, etc. Because of my previous experience with Kintone, I knew what a game changer it could be for Benestar Brands.
To get the Benestar Brands team up and running, the Kintone team helped us get started with a three-day onsite training session. During this training session, they set us up on the Kintone platform, showed us how to use it, and even started building apps with us the very first day. Kintone makes it easy to start building out exactly what you need. Learning how to build apps had been simple for me, mainly because I have a background in IT, but I've also been able to teach other people on our team the basics of the Kintone platform in a day at the most.
Now we can set up our own graphs with just a few clicks and see trends in our processes. For any manufacturing company, that is huge.
Results with Kintone: Fewer Errors, More Accountability & Insight
Part of our digital transformation with Kintone included setting key metrics and goals for everyone at each of our plants. As a food manufacturer, for us the most important metrics to start measuring were related to quality.
After our first round of app building, we had about 30 to 40 Kintone apps, but now we have 600 different apps that are used across all our various departments, including HR, Maintenance, Logistics, and Production at multiple facilities. We use Kintone for so many different processes, but inventory is an especially important one. As a manufacturer of pork rind snacks, we have very specific inventory to track, which includes seasoning, film use (bags), and pellets (pork). Thanks to Kintone, we're able to track inventory a lot more clearly and easily. Our apps also help us with accountability and usage monitoring; now we can easily view trends in product usage and waste. Before, everything was done on paper, so we didn't have any insight into these types of data points.
Now we can set up our own graphs with just a few clicks and see trends in our processes. For any manufacturing company, that is huge. You can build a forecast based on trends. Insight into data trends can also help you recognize and identify problems and bottlenecks more quickly. And the sooner you recognize the problem, the faster you can fix it.
Prior to Kintone, we used to consistently find data errors—this is obviously a risk when you're running a lot of your processes via paper filing systems and manual data entry. Kintone helps eliminate a lot of this risk by automating a lot of our data collection and process management. We've replaced over 80% of our paper based processes with Kintone alone.
Audits are a breeze with Kintone. We can now click into our apps and pull our data into easy automated reports instead of digging through old paper files, which saves us a couple hours each time.
With Kintone, Implementation Becomes Easy
In total, we now have around 80 to 100 Kintone apps running for each of our locations, which means around 600 total. App building is an ongoing process, as is reviewing the ones we have and figuring out which ones we can improve and which ones we no longer need.
Before we roll any of our apps out at our other facilities, we test it at the Ohio facility. We've expanded our use of Kintone to nearly every department. At our facility, HR, supervisors, managers, maintenance, logistics, production—everyone uses Kintone. I've built apps for nearly every process in those departments. We've now replaced 80% of our paper processes with Kintone apps. It sounds like a lot, but it was actually very easy. If you put in the effort upfront, it will pay you back tenfold. Now all of our important information is only a click away.
We were able to transform our plant's processes within three months, and I attribute that to two things: how easy Kintone is to use and the valuable feedback I collected from our end users. Building initial versions of the apps is easy, but getting them perfect is a much bigger challenge. We try to build with the end users in mind as much as we can, and then we keep improving the apps based on the feedback we receive.
Incremental Change Means Things Just Keep Getting Better
The most surprising change we've seen after switching to Kintone is a cultural one. The feelings of aggravation are gone. We've tackled so many problems already, so now when we face a new one, we immediately think about how to fix it instead of letting it sit there.
I've worked with our plant managers and supervisors at the other locations and turned them into Kintone trainers—all of whom are open-minded, tech-savvy, and willing to teach. These supervisors are the best app builders because they understand their departments' processes and problems intimately. Because of this domain-specific knowledge, they're able to train others not only on the mechanics of turning paper processes into apps, but also on ways to continue to improve the way things are run.
These supervisors then go on the floor to get real-time feedback from their teams. They make changes on the fly. And then they use the graphs and charts to track their important metrics. Finally, when they're confident the new system is working, they delete their macro-ridden Excel spreadsheets from 2013.
Overall, the response from the staff on the production floor is very positive, and our people are thankful that their work is now easier. And our supervisors in their new role as trainers are now working together to assist those who need a bit more help getting used to the new processes. It's a partnership, and it's working.