Jessica Lee is a staff attorney at the Center for WorkLife Law, a small legal clinic that works out of University of California Hastings' College of Law. Her team focuses on ensuring workers aren't discriminated against as a result of their caregiving responsibilities and family needs, including pregnancy, care for elderly parents, and more.
In light of the pandemic, Jessica and her team have had to expand their work to help people impacted by COVID-19 and its effects on caregiving and working parents. One of the many initiatives that Jessica and her team run includes a national hotline for people experiencing workplace discrimination. This has been expanded to include people experiencing challenges related to COVID and work. The team uses Kintone to help manage those calls and improve their team collaboration. Jessica shares her story below.
UC Hastings, Center for WorkLife Law's Challenges:
Outdated spreadsheet-based processes
Lack of accessibility, progress tracking
Lack of insight into data trends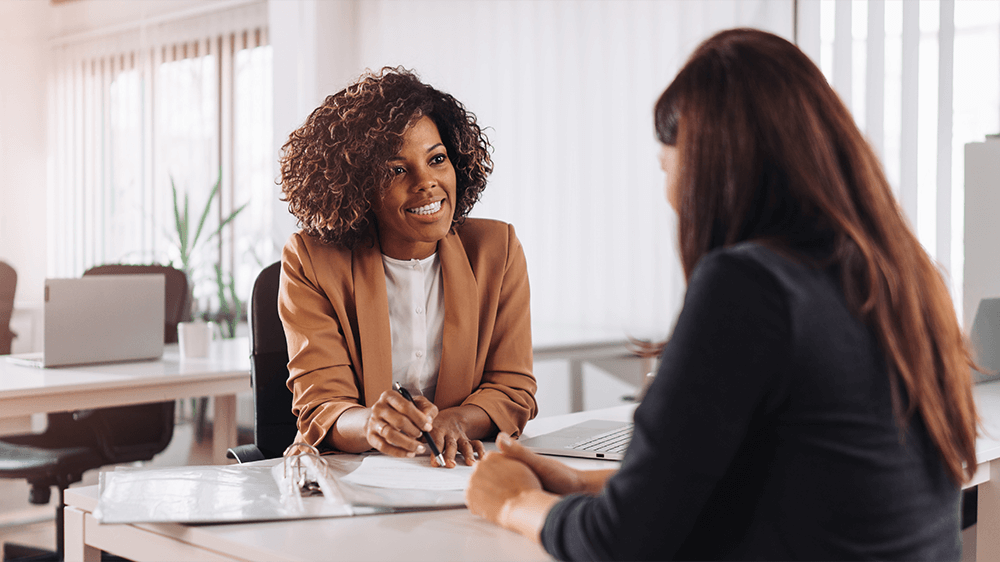 Kintone's given us the tools we need to help hundreds of people…[It] keeps us organized and accountable.
Small team, big impact
At the Center for WorkLife Law, our team of ten is split into two groups, one focuses on the evangelist work, helping businesses learn to prevent discrimination. The other group does what I do, providing legal counseling to workers and helping draft policies to help prevent discrimination.
For the legal counseling team, the work we do ranges from supporting attorneys who pursue big policy changes to providing direct support to workers facing these problems. While we love that we are able to directly help individuals on a personal level, in order to help more people on a larger scale, we need to expand the work we do on the policy side.
Thanks to the hard work of our small but mighty team, our clinic has become the nation's clearinghouse when it comes to this type of legal work. Our team reads about every case in the country that's related to this kind of workplace discrimination, and other attorneys call us to ask what they need to know for these types of cases.
Before we switched to Kintone, much to my chagrin, all of the case data was stored in a massive Excel spreadsheet.
I would stay up at night worrying about this stinking Excel spreadsheet.
We were losing so many opportunities to analyze the research we've done and spread the word on what we're doing because we were wasting time using outdated technology.
Not only that, but because there was one main keeper of the spreadsheet, we were also losing opportunities to collaborate within our own team.
The other problem we wanted to solve was how to manage the hotline. The way it works is this: Somebody calls us. They need help. They leave a voicemail or an email. Someone on our intake team gets in touch with them to get a general understanding of what they're experiencing. The person doing the intake consults with an attorney. Sometimes, the attorney is able to share resources or advice directly. Other times, it's more complicated, and we might need to write a letter on that person's behalf or call their boss. We can also make referrals on the ground in that person's home state. Those follow-up actions not only involve the intake person, but also the attorney, some other attorneys weighing in on the best course of action, and our contacts in other states. So the process can spread to include many people and almost always has a back and forth.
The hunt for better collaboration
To solve our collaboration challenges, I turned to the internet to find a solution.
The goal was to find a platform that could help us manage records in an open and transparent way that wasn't going to break the bank.
A few of our team members are tech-savvy, but others are really uncomfortable with new technology, so it needed to be easy to use and accessible to many.
The primary data we want to see were these key points: how many cases per year, on what type of claim, are they winning or losing, where are they happening?
Our team puts out a report based on these data points every few years. We'll often read through the decisions to see if there are any trends in the details. Last time, we realized one of the big timestamps for when people get discriminated against is when they have a new boss. All of a sudden, when you get a new person in, they think they need to be strict. And it pushes all the moms out. But poring through these data points in spreadsheets was challenging.
We needed an online database that's easily searchable and accessible on all fronts so that we could spot trends and do a deeper analysis. However, the transfer felt daunting. We knew there would be a learning curve to customizing our database, and we'd need to learn all the nuances of building and uses for each type of field, like when do you use a radio button versus a drop down or a text field. How does that impact the data? But the biggest hurdle was figuring out how we want to manage all of this information as a whole and just getting started.
Results with Kintone: accountability and organization
Once we decided to go with Kintone, the first process we decided to tackle was the hotline. There are three lawyers and two students that now use Kintone to help us with intake. The primary goal is to stay organized, so that nobody who calls us for help slips through the cracks. The secondary goals are communication and transparency: that we all know what's going on.
All the information is there so we never have to worry about dropping balls because someone is out. We can track our progress so easily, which allows us to have trust in each other and that things are getting done.
For example, our deputy director was asking us demographic questions about who our work is impacting. I was able to get her answers in just three clicks.
Reporters want to know what's happening with workers, too, but now it doesn't take us a lot of work. Before, it would take at least half an hour even with much lower volume. Now we have so much more data—our old spreadsheet-based system would break given our current volume.
When we first had a wave of callers after an article was published, I got an email from the person who inputs our calls into the system. She said, "We got a lot of calls last night. Brace yourself." I went into the system and I could already see those calls had been returned. People were already using the commenting function without any instruction from me. I could already see what was working and rely on the notifications to see when they weren't. I could see all these names, all these people being helped. We're helping resolve people's life or death issues with their jobs. If we don't get back to them on time, they could lose their jobs. Kintone's helping us get back to them in a timely manner.
Kintone keeps us organized and accountable. That's just the standout for us. Especially recently when we've had more people calling in. I think about it all the time–are we actually getting back to these people? And I don't have to wonder for long. I log in and see, and then I see where the gaps are. I don't have to wonder. I can check quickly and put that little voice, that nagging worry, to rest.
Seeing the big picture
Understanding the trends in all the work we're doing is so much easier, too. Before Kintone, an attorney would spend hours each month identifying trends in our data. The process typically played out like this: she would come to us with key insights, we would ask her questions, she would check her notes, and then she'd come back to us the following week with more complete information. One person managed it all. Now, we have access at our fingertips, and everything is organized: anyone who knows how to use Kintone can go in quickly and see how we're doing without needing to crunch a bunch of numbers or scroll through volumes of notes.
I've also received feedback from one of our leaders who is not comfortable with new software processes. She hadn't logged into Kintone in a while and was worrying that learning how to use the tool would overwhelm her. But she logged in, and it was like riding a bike—so intuitive. She knew exactly where to go and what to do. It made it really easy for her to not get lost and do what she needed without being overwhelmed.
More time to focus on what matters
For the last few weeks, we've been getting about 100 calls a week on our hotline. That is the number we would typically have in a year with the other system. We can handle that volume now with Kintone in a way we just wouldn't have been able to otherwise.
Kintone's given us the tools we need to help hundreds of people. If we hadn't found Kintone, our hotline likely would have been shut down due to the time we would have to spend managing it. Had we tried to expand our services to help folks with their pandemic-related issues, it would have crashed the system. We would not have been able to serve the folks who needed us, and there would have been others who called and just got lost in the shuffle. And there would definitely have been a lot of really hectic days and nights for our team to get people the help they need, not just because their needs are complicated but because of inefficiencies in the system. Using Kintone has really cut down on the unnecessary stress. For example, we're working in different time zones, and everyone is on a different schedule. The coordination it would take to give everyone the care we need would not be possible without Kintone.
The people we've worked with at Kintone have also made a huge difference for us. It's nerve wracking to embark on a process overhaul like this. When I was first looking at different systems we could use, it was a little overwhelming. But thanks to the Kintone team, I knew I wasn't going to be setting it up or using it alone, which was a real comfort. We don't have a tech person on our team; it's just me. There's no dedicated person to do any of it, so it was really important to have a support team who could make all of this feel approachable and empower us to make these changes.
What's next
We had agreed that we should upload our master case spreadsheet into Kintone and use the platform as an online case database right as the pandemic hit the U.S., and our resources were immediately directed elsewhere. Our next goal is to go back to tracking legislation. We've seen a lot of polished, beautiful, and expensive legislative trackers out there, but we are planning to build it in Kintone.
This will be a bigger project because we would need to figure out how to integrate a new system with our current materials. For example, there was a new law passed in Georgia that I need to update five different documents for, and multiple people will be collaborating in this process. With this process switched over to Kintone, we will be able to collaborate even more closely and make an even bigger impact for the people who need our help.
Check out their story: