A multinational company with success in multiple industries added an entirely new market to its portfolio with the help of smart farming technology and low-code database management applications.
Based in Japan, Noritsu Corporation created the venture NK Agri Co. in November 2009 with a focus on improving vegetable texture and on safety and quality. While this may be a seemingly normal priority for any agriculture company, NK Agri started out with no knowledge in growing vegetables. With plenty of growing pains to work through, the company was looking for a reliable platform to manage multiple operations.
Within four years of using Kintone's cloud-based data management platform to input, track and analyze real-time data from sensors in the field, harvest production volume increased by 30% and the company was able to keep the sales loss down to .04%.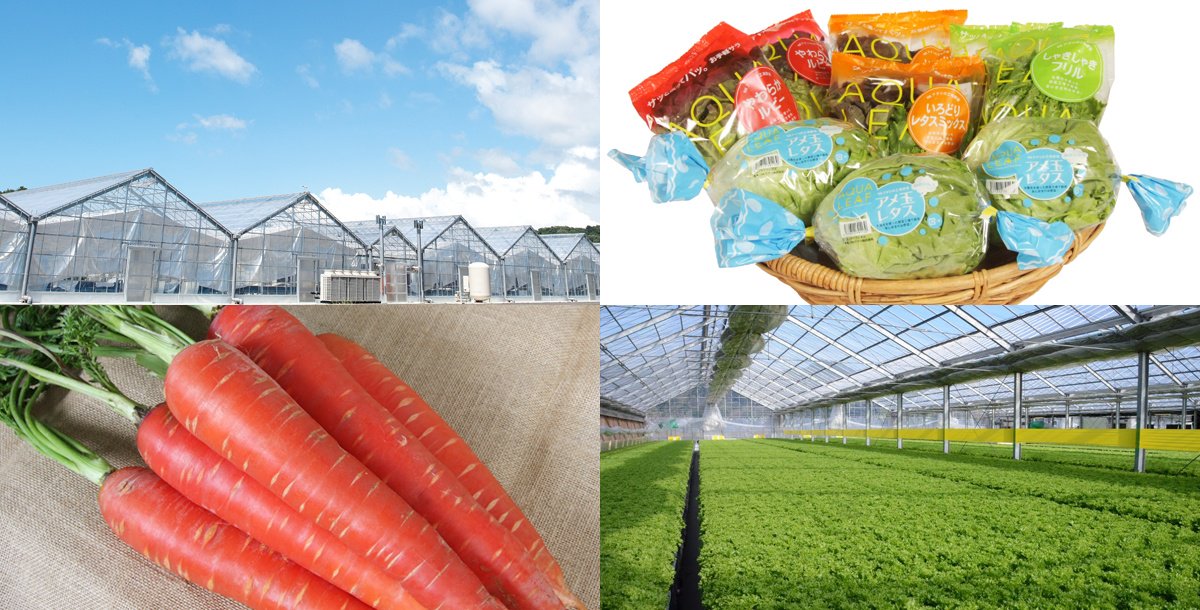 NK Agri CEO Yoichi Mihara explains how the company has yielded success from zero experience.
Streamlining Clerical Tasks and Workforce Management
Aside from serving as a powerful database, NK Agri uses Kintone for workforce and task approval management, a much-needed tool previously lacking among its regional offices and employees.
Mihara was spending a lot of time traveling to remote offices just to review and approve paperwork, until he started using Kintone.
"When I examined the demo and price of Kintone, I told myself that it would be cheaper than one business trip, so I quickly decided to give it a try," he said.
From clerical tasks to expense reports, Mihara started to see Kintone useful for other tasks such as budget and cost management.
Smart Farming with Sensors and Real-Time Data
With open APIs for bringing data in from multiple sources and powerful pre-built services such as workflow management, Kintone presents limitless possibilities for streamlining operations.
When I examined the demo and price of Kintone, I told myself that it would be cheaper than one business trip, so I quickly decided to give it a try.
NK Agri realized the potential to expand Kintone into an infrastructure for recording real-time vegetable data such as greenhouse temperature, water temperature, and growth that's accessible from both desktop and mobile devices.
"As we were originally novices in farming, it was imperative to regularly analyze and review the data collected by sensors," Mihara said. "Figuring out what kind of environment is the best, and what method is the best to grow vegetables, and managing them based upon that data gradually enabled us to access the future production volume a few weeks in advance."
He goes on to point out the unique features of Kintone that no other system can offer.
"We have adopted a brand-new method and management system that are far different from the traditional ones," he said. "We found it hard to personalize our unique KPIs with prepackaged software. With Kintone, we could easily develop on own applications, something we couldn't find from other services."
Improved Yields, Transparent Teams and Increased Profit Margins
NK Agri succeeded in making both production and potential sales volume from data sensors visible in Kintone. It also made it easier for employees on business trips to track and follow up on leads outside of the office with a secure database always at their fingertips.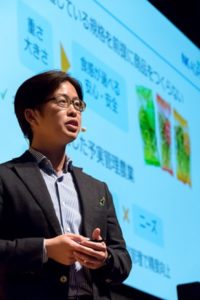 "The production staff continuously monitor the sales number while the sales staffs watch the production status," Mihara said. "Plus, an entire team came together thanks to Kintone's built-in comment feature, which lets us report our current status and exchange advice, even when we're on the road."
In addition to remote workers, having affiliated farms all over the country previously proved challenging to consistently track. Kintone makes it easy for employees to stay posted on what's happening on each farm at all hours of the day.
"When it comes to farming, our intuition and experience alone may not be sufficient when trying to increase profit or maintain a steady shipment," an affliate farmer said. "Using data to influence our actions and share them with the company has helped us increase the production volume."