Michael Callahan and Associates is an accounting, tax and payroll services firm based in Winchester, Virginia. In 2011, Michael Callahan along with two others, started the firm which has now grown to 23 employees and serves clients nationwide.
When the firm's employee and client base began to grow in 2013, Michael Callahan began looking for a new tech platform to streamline operations and enable future growth. He shares how he started using Kintone below.
Michael Callahan and Associates' Challenges
Switching from Microsoft One Note to a scalable solution
Lack of customizability of other platforms
Process management as firm grows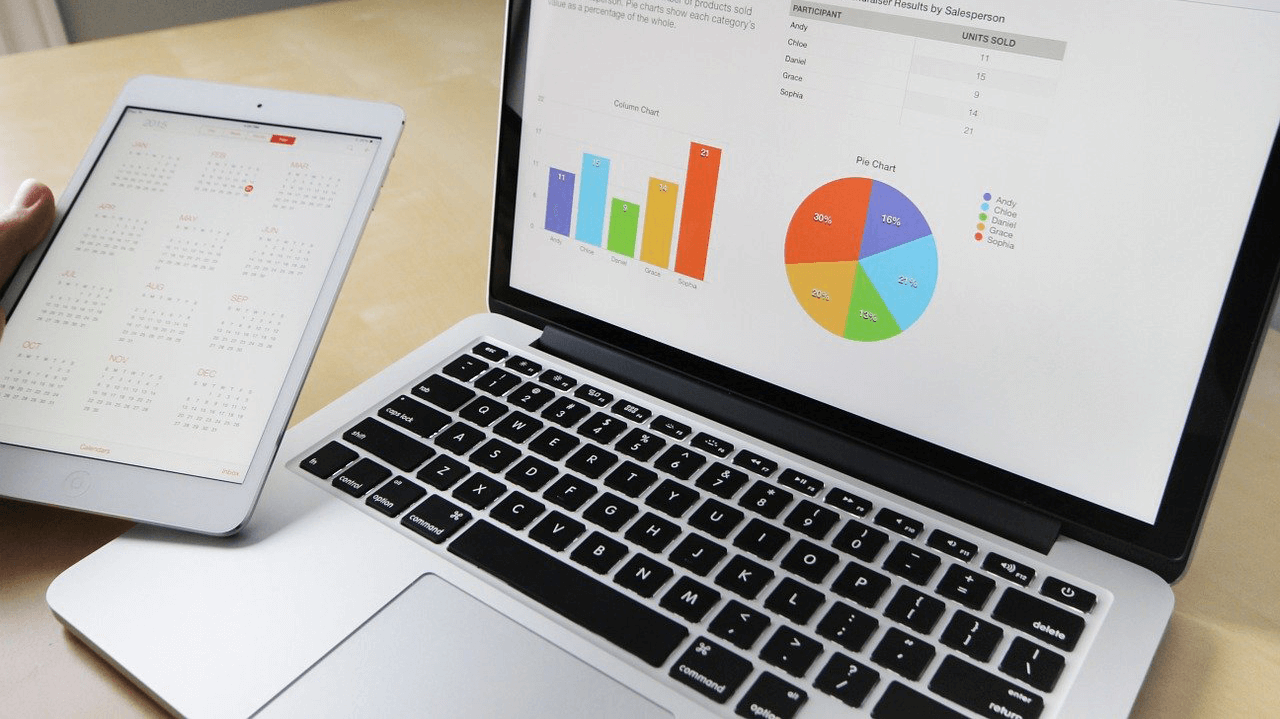 Growing Pains: When Your Business Outgrows Your Software
Our firm has seen a lot of growth—in the past year alone, we've added five or six new employees and I expect the trend will continue. Back in 2013, when we were a much smaller group of three, we managed all our processes in Microsoft Office and depended on One Note as a catch-all for the things that Outlook, Word and Excel couldn't do. But our client base was growing, and I knew this wasn't a scalable way to run a business.
As a mostly virtual team, communication and documentation were a challenge. Another problem we faced was navigating to specific client information quickly. For example, a client would call in with a question and it would take us five minutes to track down all the relevant information. Having someone wait on the phone for that long, just to look up basic client info, was just not a great customer experience. I knew we had to switch to a better system.
Finding the Right Fit
From the very beginning, I wanted us to be 100% digital and paperless, so I started researching the best IT solutions available for small businesses. Over the next six months, I demoed over 100 software solutions, primarily looking for something to handle project and client management, but also all the other little things that come with running a business. Some of them I liked, some I didn't. Some were specific to accounting firms and others were more generic. While there were a lot of options with pricing all across the board, I couldn't find one that did everything I wanted. Surprisingly, even the really expensive options were missing some key features.
The biggest problem I was trying to solve was process management: How could I lead my team on different projects without having to tell each person every single time what they had to do and end up micro-managing all our processes?
Customization was also key. I knew there were visual programming platforms that enabled a custom approach to process management even for those with minimal IT skills, but it took a lot of demos and research to find one that hit every item on my checklist.
I had just about given up when I came across Kintone. The idea of having to create new applications and set up all the processes on my own did seem daunting at first, but I knew that investing my own time would pay off later and save on IT staffing. So I jumped into a free trial and started experimenting. The platform provided an option to import data from our existing spreadsheets and offered a range of add-on modules and templates designed for specific departments, which helped with the setup process.
"…as soon as any new software comes out, I'm already looking into how I can rebuild it in Kintone for my business."
Results with Kintone: An All-in-One, Highly Customizable Solution (and Serious Cost Savings)
Kintone's customizability lets me build the software I need, the way I want. When I was first getting started, the first applications I prioritized were a lead management tracker, client database and project management apps. As time continued, we would find an area in the business we needed to improve, research all types of software related to that area, and recreate them in Kintone.
And once they are built, I can also keep improving the apps. I started by automating our sales lead management process. Taking advantage of the built-in forms and workflow capabilities that automate sending follow-up letters and emails, I started adding new business processes such as contract approvals and digital signatures.
We now have at least 10 different enterprise software applications that I've rebuilt in Kintone—all customized to our specific needs. Kintone saves us over $7,000 a month on software and consolidates all of these applications on one platform. We now use Kintone across all our departments. The HR applications we've built have been especially helpful. We now have an employee training app, an applicant tracking system for new hires and a contracting app to record time spent on different projects. In many ways, our collection of apps has become our home-grown ERP.
Visual programming lets me continue to build on my current skills to expand the range of capabilities of our applications. Just by connecting different modules, I'm able to automate a lot of our tasks and reduce the amount of work to do for staffing, employee onboarding and training, timekeeping and performance management. We're still finding new ways to use Kintone, including a new employee wellness space that lets people track their own personal goals and build healthy habits.
With all of our processes laid out clearly in Kintone now, I can have my team handle more of the day-to-day management, so I can think more strategically about the business. And you know, as soon as any new software comes out, I'm already looking into how I can rebuild it in Kintone for my business.
Watch Michael sharing his story at Kintone Connect