Keep tabs on your projects
Create records in the Project app for each project that you have. Use the default template for a quick and easy solution, or customize and add additional text fields to create a more detailed record of your project. Assign members and link each project with the corresponding timesheet for easy project management.
Easily assign members to each project individually or assign by departments or groups. Manage any personnel change in your project, track your progress, and stay on top of tasks with automated reminders and notifications
Get a clear, high level overview of your projects as soon as you open your Project app. Set up additional filters and views to group projects into categories that suit your needs.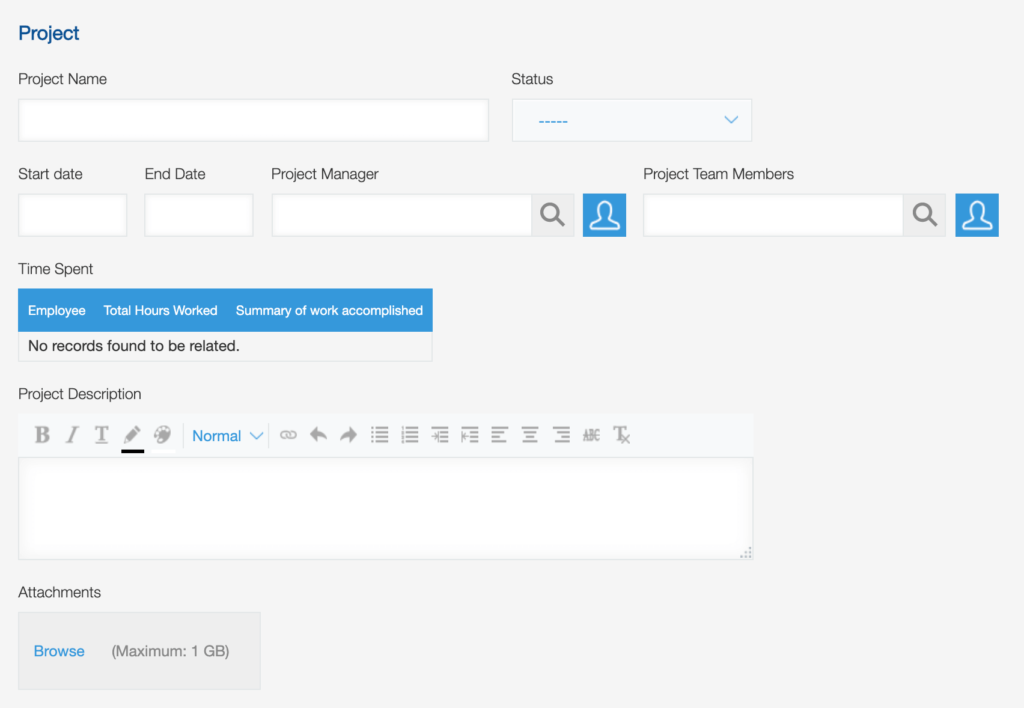 Create a timesheet for each member
Use the Timesheets app to create timesheets for each member linked to each project. Search for the corresponding project within the form to quickly link the timesheet to an existing project in the Project app.
Link each member's timesheet to each project with an easy lookup function. Set up approval processes so that at the end of the month or project, team members can request approvals from the Project Manager with just one click.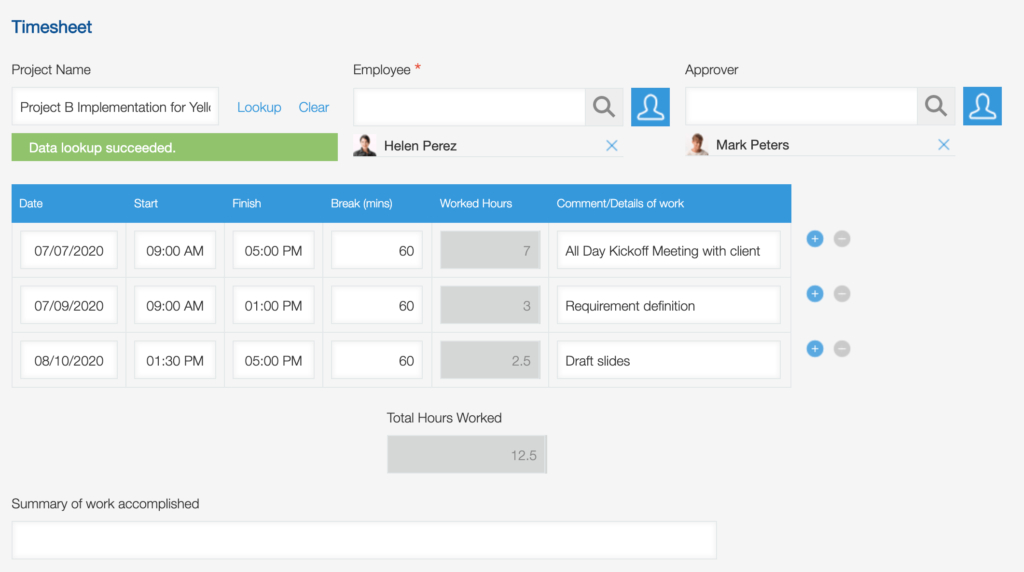 Easily check your project situation
View tracked time in the Timesheet app's overview or through Project app's detailed records.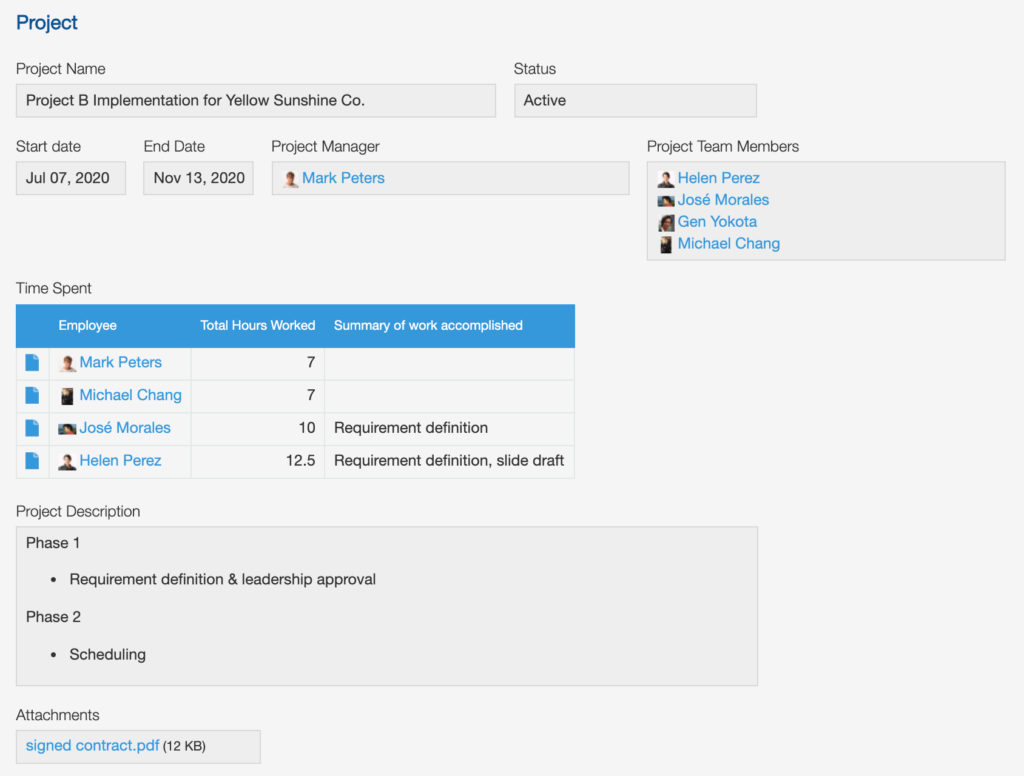 Analyze and understand
Visualize your latest data by creating graphs in each app to analyze your data in real time. Make crucial decisions fast with Kintone's on-the-spot data analysis function.
Dissect the data how you want to—define which variables to focus on. Choose from different graph types to understand your data more clearly.
Don't waste another second on tracking your progress. Try out the Project Management Pack App to spend less time tracking, and more time tackling tasks!