Based in Michigan, TW Consulting, LLC provides services and tools for nonprofits and elementary, middle, and high schools working with at-risk youth. The founder, Taz Wallace, works with school administrators, teachers, and graduation coaches to develop strategies and systems to improve student engagement and performance.
With many schools relying on scattered spreadsheets to track various initiatives, Taz saw a need for an improved system that could be customized for each school district's needs. Using Kintone's no-code/low-code platform he built iTrack, a customizable tool for school staff to monitor caseloads, collect feedback, and capture ongoing performance data. Taz shares his story below.
The Challenge:
Consolidate scattered spreadsheets
Enable quick reporting and analytics
Provide customizable tracking options for schools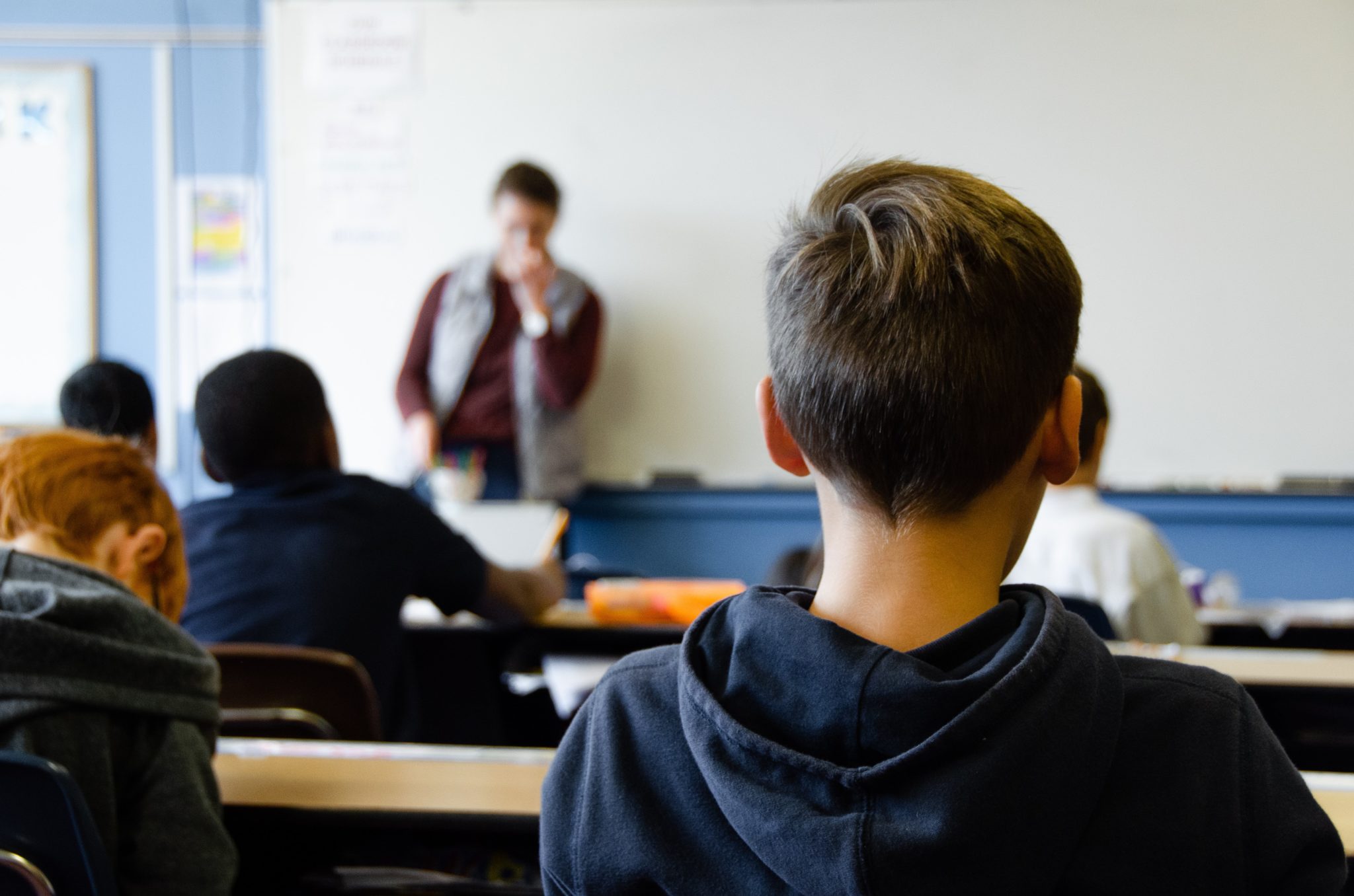 When Spreadsheets Don't Make the Grade
Our mission at TW Consulting is to help schools empower their students—we help administrators implement systems to build confidence and success for at-risk students and improve their performance in school. Many schools don't have an efficient system in place to track these types of programs, and they'll often rely on spreadsheets as a quick fix to capture data.
One large school district we work with has a team of graduation coaches designed to improve student achievement and retention and reduce dropout rates. These coaches work with students for the duration of their high school careers (from 9th to 12th grade), building relationships with them and advising them on how to achieve success throughout high school and beyond.
For these graduation coaches, tracking grades, attendance, parent communication, missed assignments, dropout rates, and more is vitally important. But because a pre-built software solution for these programs doesn't really exist, building a system to track everything often falls to the coaches and becomes a part of their role. The coaches aren't typically trained for that, though, so many of the systems put in place are reactionary and take quite a bit of workaround.
As a result, the coaches and administrators ended up relying on Google Sheets, over 100 of them in fact. This created a lot of extra work for the staff. The coaches often ended up working on weekends, manipulating data across multiple spreadsheets to input numbers, pull reports, and just catch up.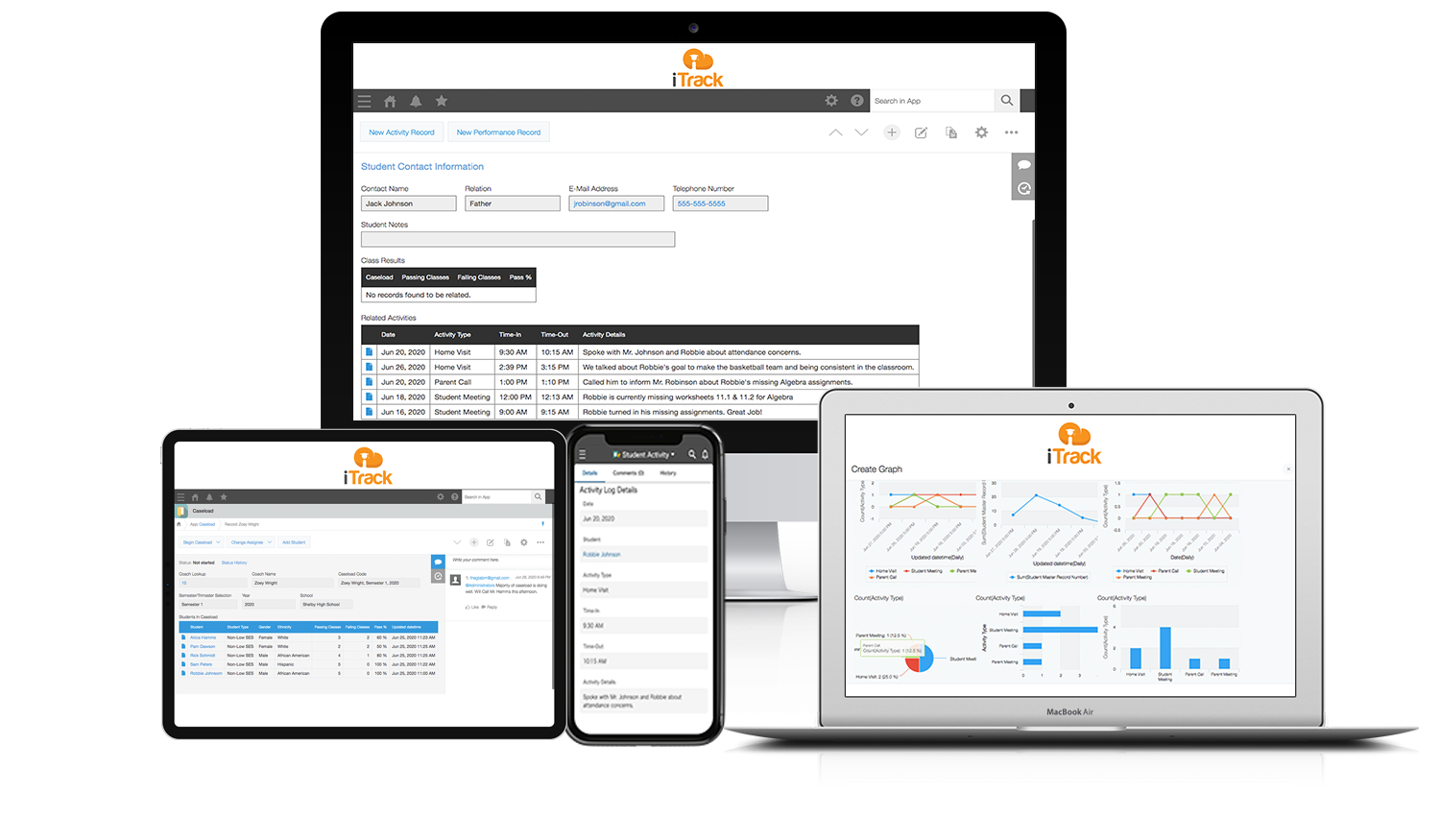 A Customizable Solution for Schools
When I came across Kintone, I saw the potential to build a really robust solution that schools could easily adjust and customize. iTrack is a centralized location that allows school administrators and graduation coaches to validate and improve what they're doing while enabling access to real-time reporting on student performance.
Instead of searching across multiple spreadsheets and documents to see where things stand, everything that needs to be tracked can be found in one convenient place. For example, one common question that came up constantly for the graduation coaches was, "When did I last talk to that student? I think I met with them…" There was uncertainty about what took place when, and they would need to hunt for information across spreadsheets, calendars, and meeting notes to get a holistic picture.
With the student profile database built out in iTrack, all of these data points are organized in a single place. Staff can view a student's profile to see all previous communication with the student and parents as well as other important details. It functions like a CRM for student-parent interactions. Administrators can quickly look up information while talking to a parent and get caught up at a glance.
We can even develop plug-ins as needed so that schools can sync iTrack with existing student information systems (SIS) they're already using. That way, the staff aren't stuck copying and pasting data from one system to another.
"The most important improvement is the increased efficiency that the iTrack system provides for the schools' processes."
The Biggest Impact: More Time to Focus on Helping Students
The most important improvement is the increased efficiency that the iTrack system provides for the schools' processes. Now graduation coaches can focus on the actual work of helping students and not on tracking data and reporting. The administrators all have access to the information as well and no longer need the coaches to send it over to them. They can go directly to a student's profile and get a clear view of the student's progress and performance.
What's amazing about Kintone is how quick it is to customize—we can easily tweak the iTrack system to fit the district's unique needs and make it easy and efficient for the staff to find the information that's important to them. The school staff now has the ability to monitor caseloads, maximize their time and effort, and pinpoint precisely where they need to focus their efforts.
Reporting is also much more simplified in the iTrack system thanks to Kintone. Each graduation coach typically needs to generate semester/trimester and annual reports on their caseloads. These reports share which students pass and fail their classes, as well as overall percentages. With iTrack, administrators and coaches can pull quick real-time reports on caseloads with just a few clicks and sort cases by priority level or upcoming deadlines.
iTrack also lets the administration team keep the data on a student for the entirety of their educational career, across different grades and graduation coaches. It's independent of turnover. New staff can go into iTrack, get caught up, and pick things up without missing a beat.
Onboarding with iTrack is quick and painless since the system is already built out in great detail. In as little as two to three days, a school district can have their new system up and running.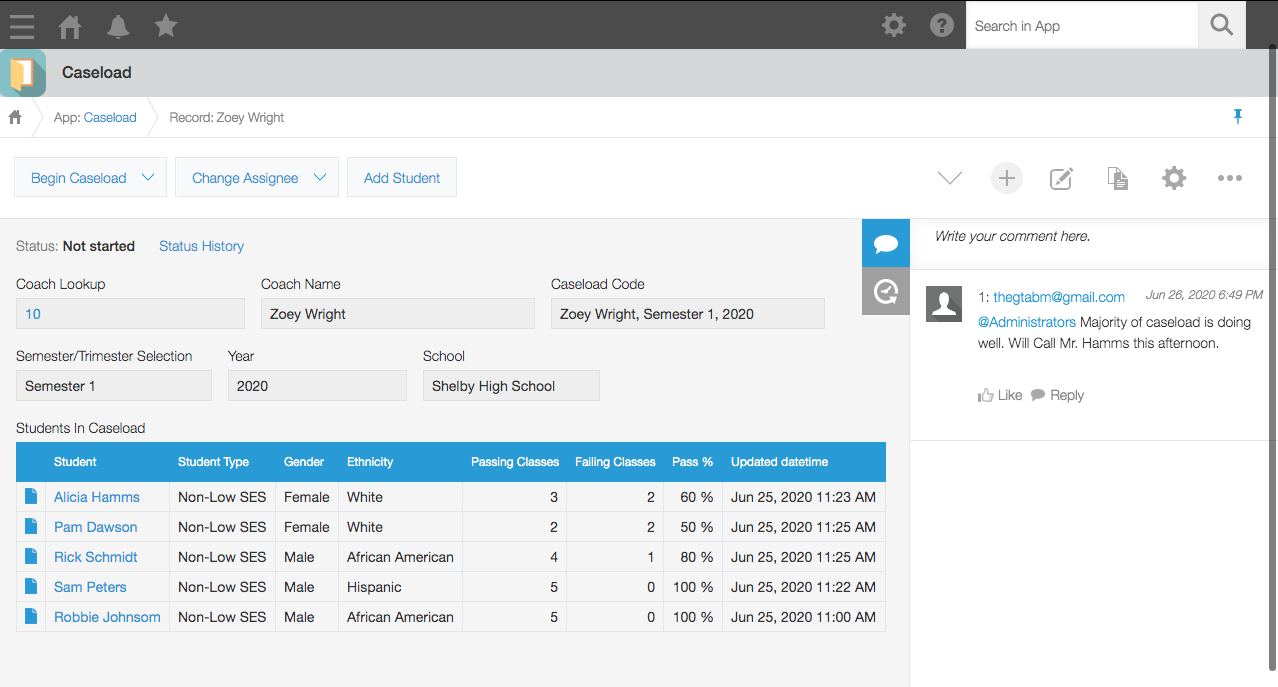 What's Next
We've recently partnered with PowerSchool, one of the giants in the student information space. PowerSchool works with over 13,000 schools and organizations in over 80 countries. And our most recent partner is Inspiring Minds, a nonprofit organization based in Warren, Ohio that offers free after-school and summer Enrichment Programs to under-represented youth in grades 3 through 12. We've already received great feedback from the organization's founder and CEO, Deryck Toles: "With iTrack, we now have more consistent interactions with our students and a more efficient way to share information between staff."
We're excited to continue improving iTrack and helping school and nonprofit staff become more efficient so that they can focus their time where it matters: the students.
Have any questions about iTrack? Learn more on TW Consulting's website or by emailing t.wallace@itracktwc.com.