Northrop at the University of Minnesota has been hosting dance shows as far back as 1932, bringing top national dance talent to the stage for most of their history. In that time, they have had just about every big name in the movement arts pass through their doors. Shayna was the Artist Services Manager, in charge of making sure that things run smoothly, from the moment their visiting artists arrive in town, until they step off the stage and head to their next destination.
For the department's detailed approval processes using various paper and electronic forms, Shayna was looking to streamline the department's workflows so the staff could focus on providing the best service they can.
In addition, establishing and maintaining the historical performance archives at the University of Minnesota had become a focus project for Shayna's department, taking up a lot of the available bandwidth for the team.
Shayna shares the story of how Kintone helped the university solve their data management challenges below.
Northrop at the University of Minnesota's Challenges:
Establishing an easy-to-use database archive
Creating standards for record-keeping
Streamlining the flow of paperwork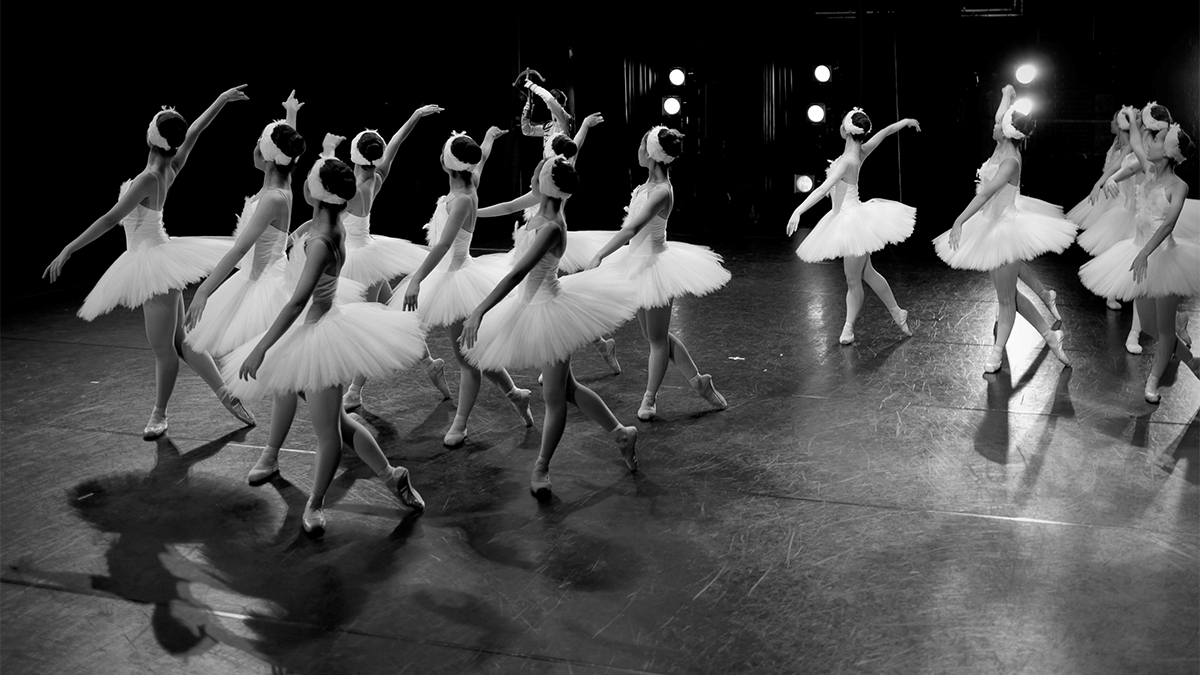 The Spreadsheet Shuffle
Our reputation at Northrop is built on national and international dance, but that's not even close to the whole story. We host various lecture series, graduations for different colleges, musicians, comedians, corporate events, and a variety of student productions in addition to two of the university's main educational departments.
When we first started this project to create a cohesive performance history database, I was entering data into Excel for Mac to manage our contracting process and documents for performers. Using Excel for this purpose definitely had its challenges. Having to keep track of email conversations and forms separate from the spreadsheet data made it hard to 'dot our i's' and 'cross our t's'. Excel for Mac doesn't give you the option to create a data form, and since I've had previous experience with FileMaker and Access, I knew I could do that. But since the last time I used FileMaker, I saw that it changed from a database platform to a software development platform. The learning curve was higher, and it was a much more intensive development process than I originally wanted.
Making Moves
As the archive project has evolved, it's become a way to centralize our history and information in one place instead of the various methods of our forebears. In previous years, different employees all had different record-keeping methods, so centralization was a crucial step for employees to have easy access to information going forward.
It's not just about who has been here, it's about how we got them here, how we took care of them, and how we can do it again. What insurance did we carry? How much was it? Did they have complaints? Which hotels did we book? Storing this information for people tasked with this in the future will go a long way to making life easier for everyone.
Setting up our archive in Kintone took much less time than it would've for traditional custom development.
Kintone: Enter Stage Right
Setting up our archive in Kintone took much less time than it would've for traditional custom development. We were able to build in three hours what a developer had quoted us four months for.
Right now, we're keeping things as simple as possible. Once the initial setup is done, Kintone is an easy platform for folks who aren't used to getting into the weeds with their technology—people who don't care how it works, as long as it just works. Right now, what we keep on Kintone is all of the core information after we close out a performance season. Tasks and related documents like rental paperwork, labor estimates, contracts, final financial settlements, and the like. The department director needs to have that information at her fingertips so that we're not going back through old folders, files, and documents. That's for the most part what we're keeping in the database at this moment.
Northrop's Performance Potential
We're still working on getting more widespread adoption across the department and university. I see that Kintone is a platform that could make day-to-day communication about show planning much easier than it is. Even just the level of workflow settings that Kintone has makes building this database a truly sustainable project. This way, when we have employee turnover and onboarding, it's quick and painless for them to get familiar with the organization and see what's been done in the past.
There has been a particular interest in our college to learn more about who has performed here. I was pulling out boxes from our archives to learn more, and it gets harder the further back you go. Now that it's all in Kintone, we can share this list. We've been able to contact some of the really old performance groups and share this valuable history with them. I love being able to call them up and say, "Did you know you performed here in 1936? This was your program for the performance!"
Now I can bring someone into a conversation and feel confident that they'll be able to get all of the context they need without digging through email archives.
Northrop's Results With Kintone
Right now, we're still at the point where we're getting familiar with the Kintone platform in small, manageable chunks. It's slow going for us because we're also still busy with all of our other everyday operations.
I will say it's been a whole lot easier to sway department opinion towards using Kintone than I had anticipated. When we were communicating through email chains, bringing people in on a conversation and expecting them to find information was an exercise in futility. When I showed someone that we can @mention each other and that the comments are searchable with Kintone, they were interested. Now I can bring someone into a conversation and feel confident that they'll be able to get all of the context they need without digging through email archives.
What's Next on the Program?
I expect in a year from now we will have more people on the platform, and we will have a much better idea of how we need to be using Kintone long-term.
The graphing and reporting functionality in Kintone is great, and we get a lot of use out of that. But sometimes, we need that data for external reporting for people we aren't setting up guest accounts for. My next move is to learn more about implementing WebMerge. I know exporting things into more traditionally-formatted reports is something we'll need before we can make more inroads at the university.
Kintone has been indispensable to help us meet our goal of spending less effort on archiving data and communicating about tasks, and more time actually improving and providing our services to the Northrop arts department. We are looking forward to a long, fruitful relationship.