Company
Kintone's first seeds were planted in 1997, when a team of Japanese engineers did something awesome—they quit their cushy jobs to conquer clunky office software once and for all. Cybozu, their office productivity platform, rocketed to one of the fastest IPOs in Japanese history. But Kintone was still a just a glimmer in Cybozu's eye… In 2011, Kintone was launched by Cybozu as its first cloud solution—it was such a success, we've spun off our own dedicated team. After Kintone caught fire across Japan and Asia, we set up shop in San Francisco in 2014 and continue to refine the platform for American and international organizations.  
Today, our team infuses a Japanese spirit of fun and efficiency into our global mission: making teamwork better. From vanquishing spreadsheets and setting data free, to automating tasks and getting everyone in sync, everything we do aims to make life easier, snappier, and smarter for you and your team.
Whether you're a big ol' enterprise with clunky business processes or a scrappy nonprofit out there saving the world, Kintone's team is here to help yours.
Our History
2017

Kintone continues to skyrocket, with over 7,500 companies building and deploying over 500,000 apps.

2014

Kintone sets up shop in the U.S. of A. with a dedicated San Francisco office.

2013

Over 1,000 companies across the world use Kintone. This is just the beginning.

2001-2012

Kintone launches as Cybozu's first cloud-based business app platform. The world is never the same.

2002-2005

Cybozu's meteoric rise makes it Japan's #1 office productivity software.

2000

Cybozu becomes one of the fastest companies in Japanese history to IPO—with flying colors, tons of awards, and dedicated fans.

1997

Three Japanese engineers quit their jobs to chase a crazy dream of non-clunky office software—Cybozu is born.
Our Team
Osamu Yamada

Executive Vice President & Chief Global Officer

Dave Landa

Chief Executive Officer

Bill Kennedy

National Sales Director

Laurel Kline

Head of US Developer Network

Yu Tanabe

Vice President, Business Development

Nicole Jones

Senior Marketing Manager

Brittany Wilkins

Events Marketing Manager

Jana Berman

Account Executive

Isabel D'Andrea

Account Executive

Andrew MacLeod

Account Executive

Kyle Novitsky

Account Executive

Larissa Squires

Customer Success

Song Duong

Sales Operations

Nimrod Grinvald

Sales Engineer

Eugene Wilkinson

Sales Account Executive

Taro Onodera

System Consultant

Hiromi Kimura

System Consultant

Yuka Ando

Administrative Assistant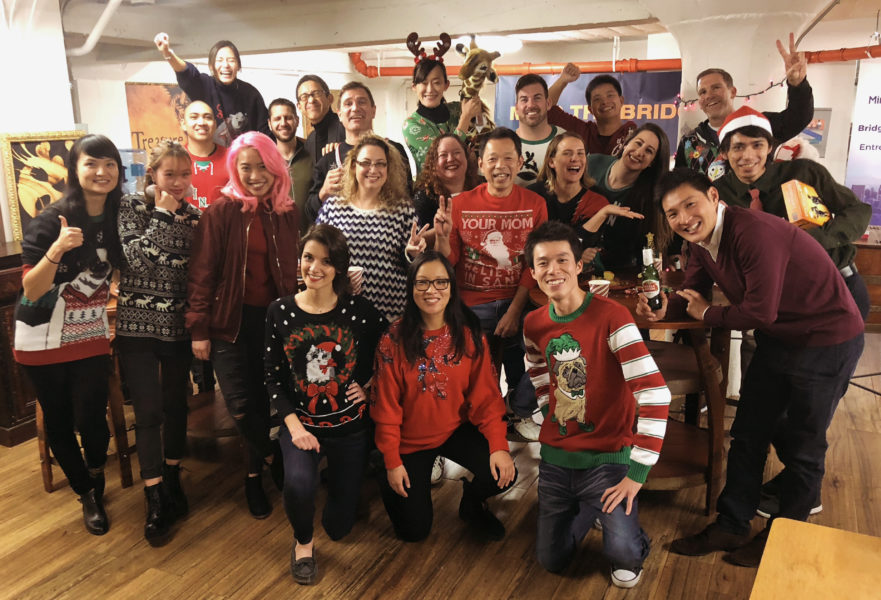 Join our team
We're a fun and loving company. Join us!
Try Kintone for free!
No fooling. Start your 30-day trial to learn the ropes, kick the tires, and fall back in love with your data.
(It's for-real free—so keep that credit card tucked away.)