Made in Japan. Mastered in America. Making teamwork work better all over the world.
Our History
2018

For the third year in a row, Gartner recognizes Kintone in the Application Platform as a Service (hpaPaaS) report. Over 10,000 companies are using Kintone.

2017

Kintone continues to skyrocket, with over 7,500 companies building and deploying over 500,000 apps.

2014

Kintone sets up shop in the US with a dedicated San Francisco office.

2013

Over 1,000 companies across the world use Kintone. This is just the beginning.

2011

Kintone launches as Cybozu's first cloud-based business app platform. The world is never the same.

2002-2005

Cybozu's meteoric rise makes it Japan's #1 office productivity software.

2000

Cybozu becomes one of the fastest companies in Japanese history to IPO—with flying colors, tons of awards, and dedicated fans.

1997

Three Japanese engineers quit their jobs to chase a crazy dream of non-clunky office software—Cybozu is born.
Our Company Culture
As technology continues to shape the way we work, there are more opportunities for teams small and large to drive meaningful impact in their organizations and communities. While Kintone sells application building software to accelerate innovation and problem solving at organizations, we are a company of impact makers challenging the place of corporations in society and what it takes to build great teamwork.
We are committed to serving our team, customers and the community by practicing these values:
Fairness — Honesty and transparency
Diversity — Independent thought and questioning
Responsibility — Accountability and teamwork
Purpose — Defining purpose first, taking actions second
Leadership — Empowering decision making, taking initiative and execution
Gratitude — Encouraging an attitude of gratitude
Our Team
Osamu Yamada

Executive Vice President & Chief Global Officer

Dave Landa

Chief Executive Officer

Bill Kennedy

National Sales Director

Yu Tanabe

Vice President, Business Development

Nicole Jones

Senior Marketing Manager

Taisei (Theo) Chiba

Director of Business Development

Brittany Wilkins

Events Marketing Manager

Yohsuke Hirota

Vice President, East Coast Division

Jana Berman

Account Executive

Isabel D'Andrea

Account Executive

Andrew MacLeod

Account Executive

Kyle Novitsky

Account Executive

Larissa Squires

Customer Success

Chase Wymore

Sales Development Representative

Alexandria Calderon

Sales Development Representative

Nimrod Grinvald

Sales Engineer

Eugene Wilkinson

Sales Account Executive

Christian Dior De Jesus

Growth Marketing Specialist

Haokun Wang

Digital Marketing Specialist

Taro Onodera

System Consultant

Timothy Edingfield

NPO Community Leader

Hiromi Kimura

System Consultant

Niki Wong

Internal IT Specialist

Megumi Weider

HR Assistant and Business Operation

Yuka Ando

Administrative Assistant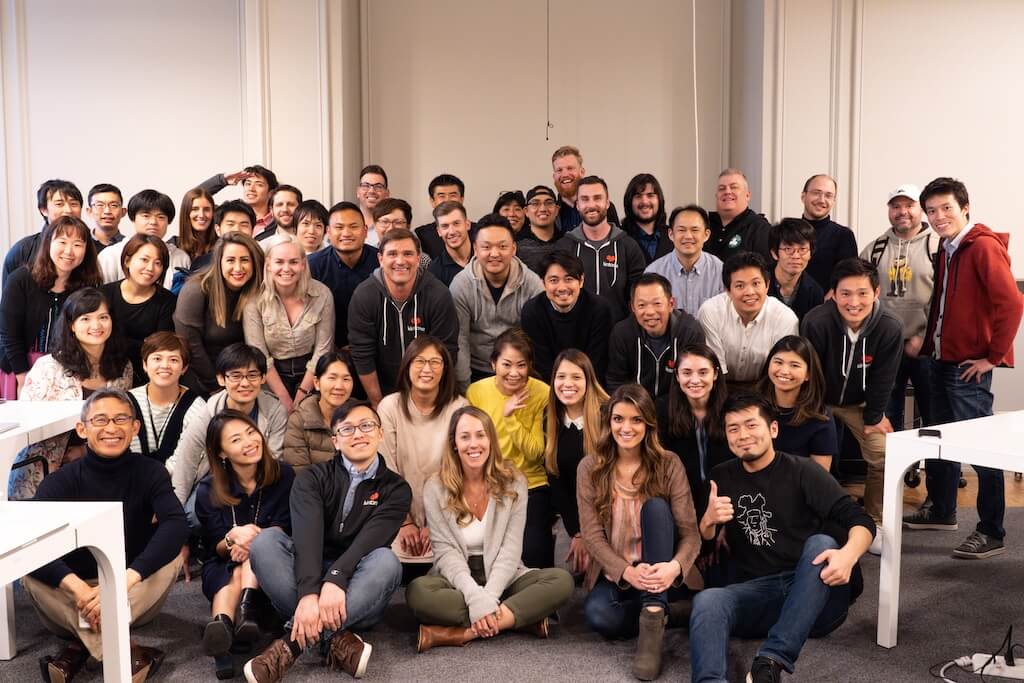 Join our team
We're a fun-loving company that values teamwork, innovation and empowering our communities. Join us!
Try Kintone for free!
No fooling. Start your free trial to learn the ropes, kick the tires, and fall back in love with your data.
(It's for-real free—so keep that credit card tucked away.)