The unsung hero supporting industrialization of Vietnam. What is the secret of Bando Vietnam?
Bando Chemical Industries, Ltd. (hereafter Bando Chemical) is a world-class manufacturer of belts used in motor vehicle engines, printers, and more, with market share to match. The company in charge of Bando Chemical's manufacturing and sales in Vietnam is Bando Manufacturing (Vietnam) Co., Ltd. (hereafter Bando Vietnam). We paid a visit to talk to Mr. Ueda, General Director of the company.
Company Overview
After its establishment over 100 years ago in 1906, Bando Chemical has continuously manufactured industrial belts. Times and materials may change – they originally used cotton, before moving to rubber, urethane and beyond – but today Bando Chemical's belts are used in everything from car engines, office printers and resource development sites to ATMs and automatic doors. One of Bando Chemical's defining characteristics is its worldwide scale. Bando has subsidiaries in over a dozen countries and delivers its products worldwide. And that's all thanks to the company's responsiveness.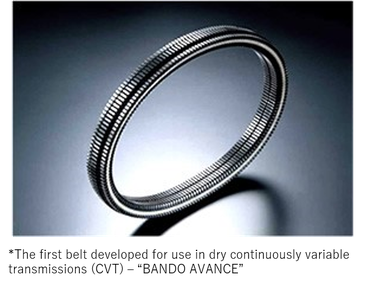 For example, a conveyer belt in a factory may require different belts depending on what it's carrying. Another factory may be seeking a more delicate touch. As a pioneer in the belt manufacturing industry, Bando Chemical is responsive enough to meet the precise needs of its customers. That explains why Bando Chemical was the first to manufacture transmission and conveyer belts in Japan, and the first to develop a belt for dry continuously variable transmissions (CVT). Bando Vietnam was established by Bando Chemical to serve as a sales base in the region in 2012. After two years of market research, it became a sales and manufacturing subsidiary. "Bando Vietnam's strength is delivering a high quality product on time at a fair price. Our products have received quality awards from their primary customers – a profound honor." (Mr. Ueda)
As commonly known, the demand for two-wheeled vehicles in Vietnam is extremely high. Bando Vietnam's transmission belts for two-wheeled vehicles command the top market share in Vietnam, and sales in the Vietnamese market continue to grow. However, Mr. Ueda says that he wants to expand its sales in other industries by using their strengths. "Industrialization will surely expand in Vietnam. Then the demand for the conveyor belt at the factory will increase. In other industries, for example, mechanization of agriculture. Farmers are currently working by hand, but the introduction of machines such as rice transplanters will proceed. Then there will be more opportunities to use our belts. '(Mr. Ueda)
"We're a parts manufacturer, so it's difficult for us to promote mechanization ourselves. However, grasping market trends will lead to expanding our business. What becomes essential then is information. Visiting the market in person, having conversations, and confirming where agricultural machinery manufacturers are headed is incredibly important." (Mr. Ueda)
Demonstrating their Products Doubled Orders?!
The information collected by the sales department became an essential part of Bando's sales strategy. But with over ten sales staffs in the department, management was difficult. With everything done by mail, grasping current business conditions became a considerable challenge. "Since information on our customers was being managed by individual sales staffs, it was difficult for managers to grasp current business activity." Initially, excel files containing sales information were managed on a file server, but poor network conditions between Hanoi and Ho Chi Minh made using it difficult. Sales staffs had to handle information individually – hardly an ideal situation for grasping the big picture. kintone's services made it easier for managers to understand the big picture, particularly in regards to managing sales promotion information, estimates, and keeping track of the day-to-day progress on construction for Bando Vietnam's new factories. Let's take a look at each of these in turn.
Sales Information Management
Bando Vietnam's main business is the manufacture of transmission belts for scooters and other vehicles.
Bike repair shops are the main location where customers purchase these and other parts for repairs. Determining how to generate interest in the parts with customers was key.
Because Bando Vietnam's belts occupy a high price range, it is important to make repair shop understand the unique qualities of their products so that it can be explained properly to the customers. Bando Vietnam's sales staffs visited these shops regularly to listen to and record the voices of their customers.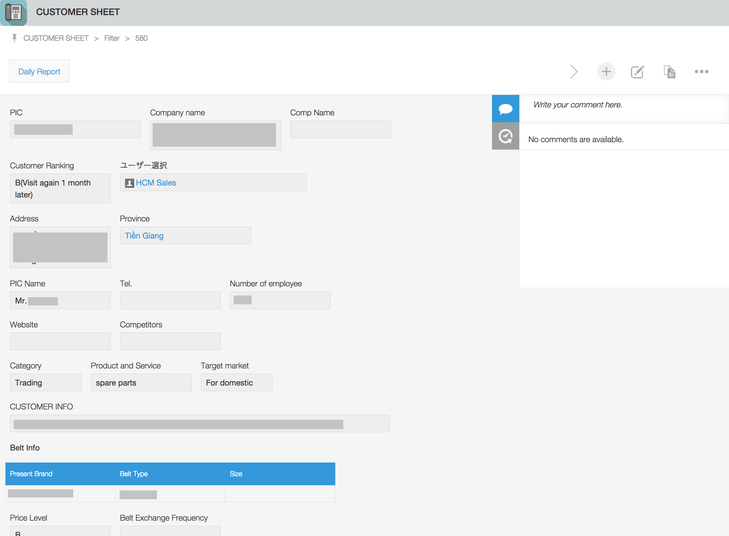 All of this information was once managed via Excel, but currently contains all of the data accumulated by sales staffs, allowing managers to grasp how many distributors are in a given area at a glance. Now future strategies can be easily formulated with distributors.
Estimates Management
"Introducing estimates management has had the biggest effect. Before this, we couldn't keep up with the suggestions from sales estimates, and didn't know how things were proceeding." (Mr. Ueda)
Bando Vietnam submits a large number of sales estimates on a daily basis. Previously, sales managers would create estimates via Excel and send them to distributors independently. Although managers could confirm the situation prior to submitting their estimates, they could not manage the activities after that. Currently, kintone records and prints estimates. Each estimate has a status field that can record whether the item has been "sent," "ordered," or "failed," communicating essential information at a glance.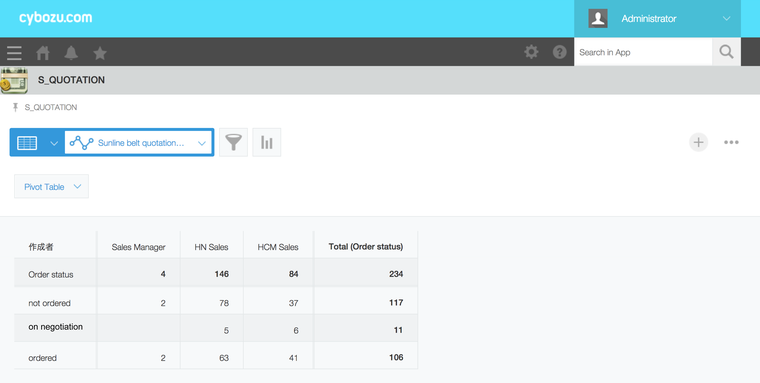 The status of sent estimates can be checked at a glance. Sales managers can then keep track of estimates marked as "on negotiation".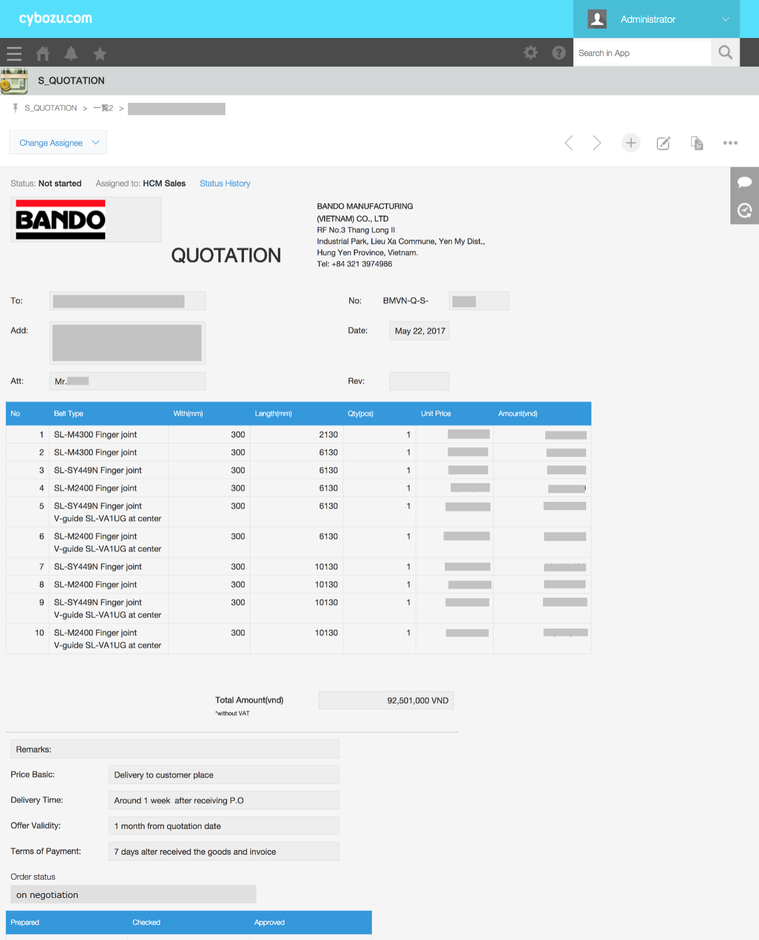 "With this, I believe we can eliminate failures. Since it was difficult to grasp the number of failures after issuing an estimate in the past, we can't compare before and after introducing kinton. But now we can track whether the estimate failed or ordered." (Mr. Ueda) "Being able to understand the actual situation is incredibly important. For example, if we know that an estimate failed, the sales manager can confirm the reason for it. The reason could be a lack of sales effort, overpricing, or because they didn't attempt to negotiate with the customers. Knowing the reason allows us to confirm the overall situation. Managers are now able to follow up with the sales staffs on the progress of specific issues. This is big improvement. We can feel our perception of the market and order rates alike improving." (Mr. Ueda) As a result, the orders for a particular item have more than doubled following implementation.
Construction Management
Bando Vietnam is currently building new factories, with Idemitsu Engineering Co., Ltd. in charge of the construction. The three companies involved – Idemitsu Engineering, Bando Vietnam, and Bando Chemical's HQ – all need to share information, with a vast number of emails exchanged on a day-to-day basis. By providing a shared workspace for all three companies before beginning construction, efficiency was dramatically improved.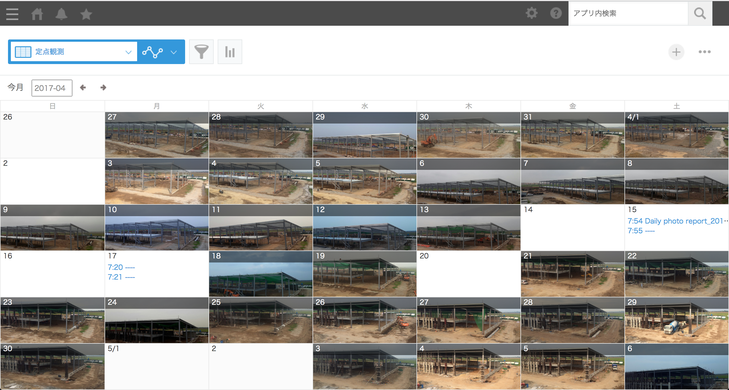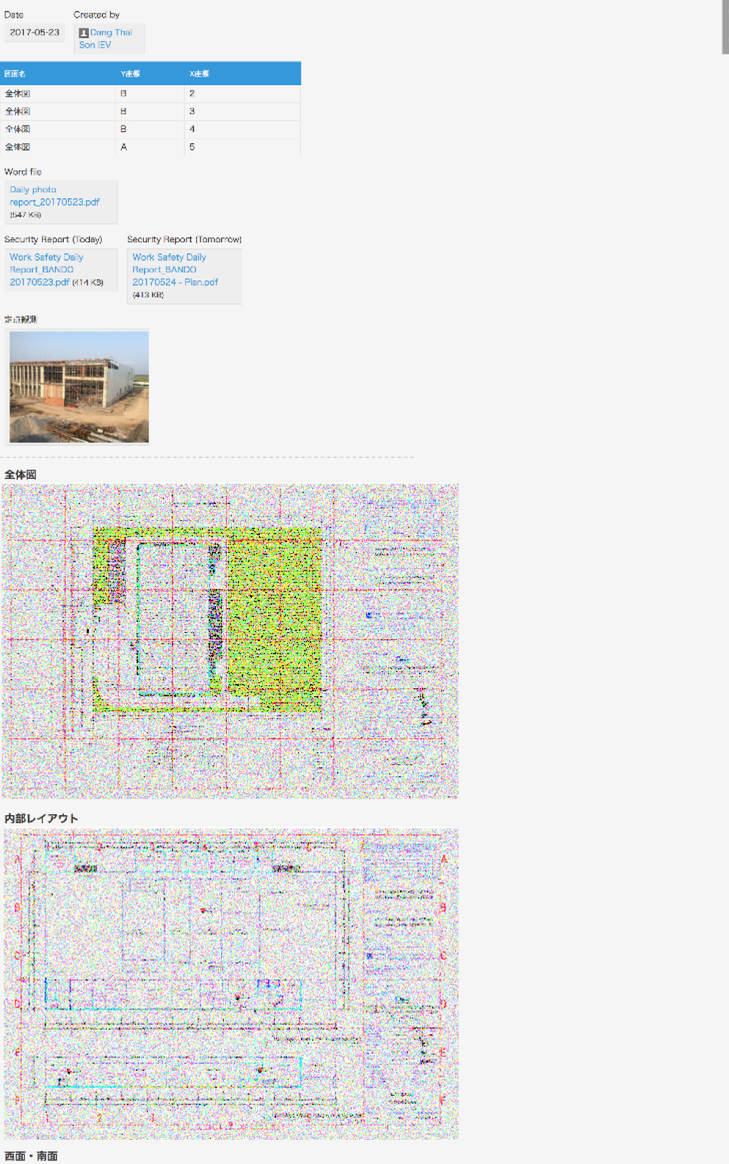 Future Prospects
"As part of Bando Group's mid-to-long term management plan, we're aiming for an 'evolution of our global market strategy'. We're placing an emphasis on the Asian market and aiming to establish the number one market share in the belt manufacturing sector. Bando Vietnam's slogan for 2017 is 'Keep Moving Forward 2017!', which refers to our efforts to expand sales to our Vietnamese customers, further accelerating business development in Asia as part of our overall market strategy in the region." (Mr. Ueda) In some unseen corner of rapidly-developing Vietnam, one of Bando's belts is working silently and diligently. Today, tomorrow, and beyond.