Rapid Application Development
Build and modify custom software applications that streamline your workflows for maximum efficiency with Kintone, no IT or third-party developer required.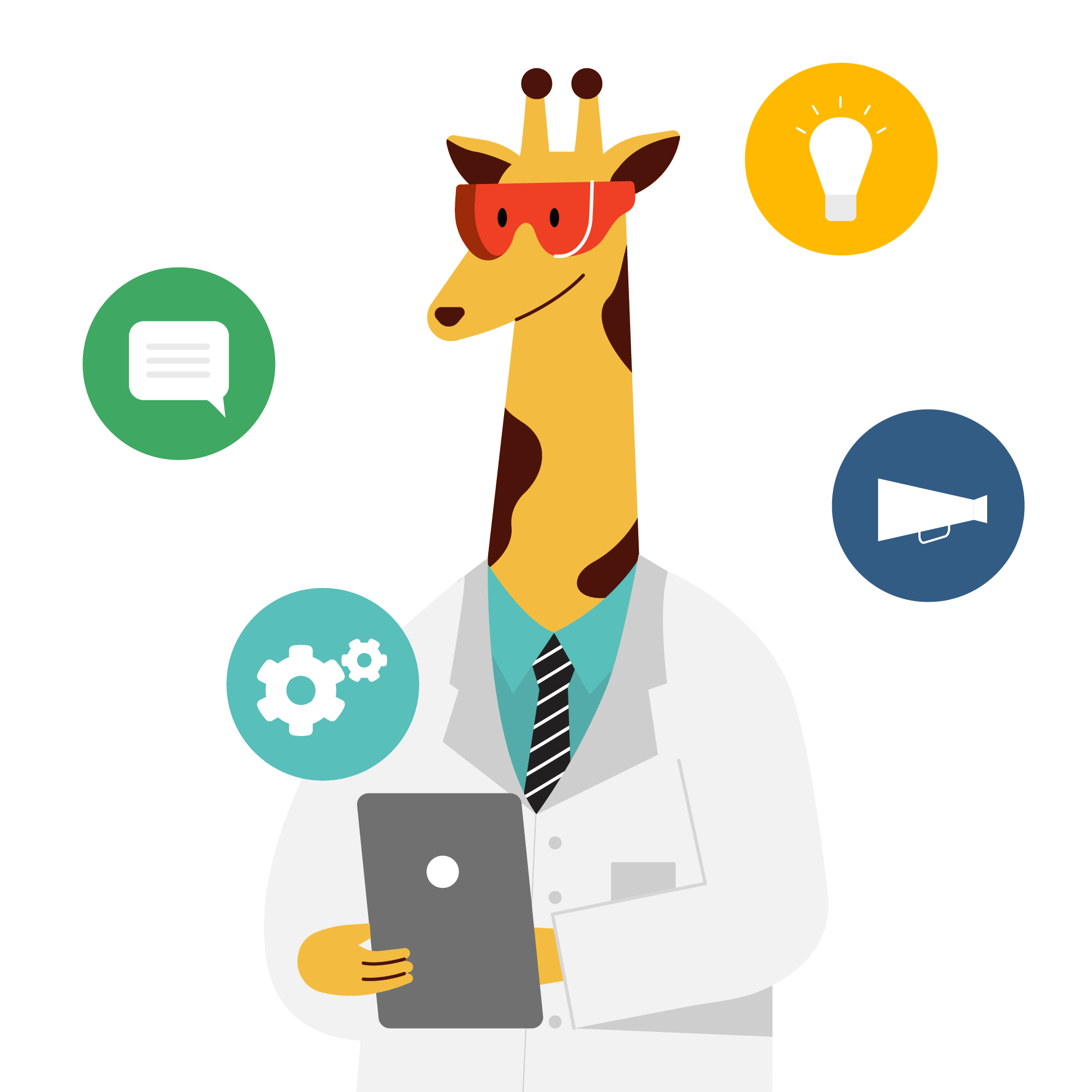 Software that changes with you.
What you need from your software today might change tomorrow. Kintone's platform gives you the flexibility to build the business applications you need as you go. Whether it's a new step in your workflow, a completely new process, or more data fields, you can change it right in Kintone without asking your IT team to help.
An interface that's easy-to-understand.
Kintone's drag-and-drop interface is the source of its power. Now anyone of any technical level can create their own custom business applications and workflows from scratch. Kintone takes the skills of a software developer and puts it in the hands of every individual who needs business software, no coding required.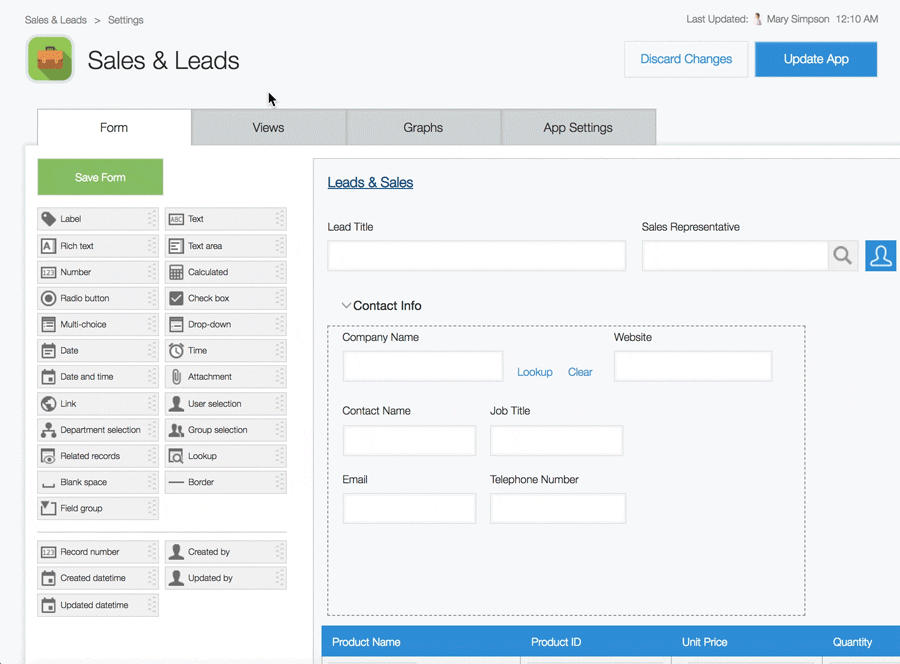 One platform for every application need.
Your sales team needs a CRM. The accounting team an expense report workflow, while marketing wants a social media and blog posting calendar.
In Kintone, you can get all of these custom applications without ever switching platforms. Design every app you need and see all your data on one dashboard instead of across five different software solutions.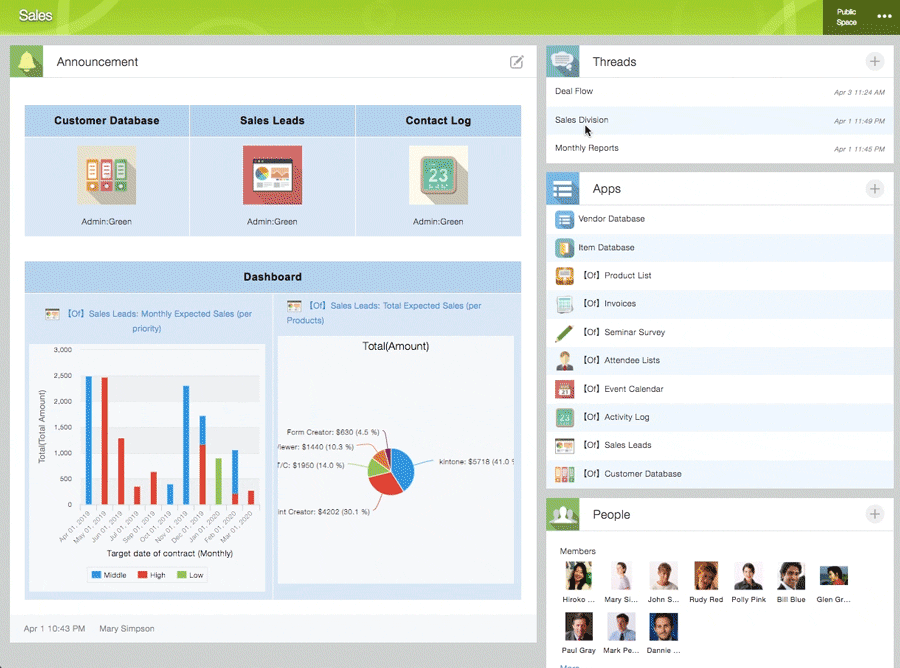 A database built for collaboration.
Kintone's platform allows you to discuss projects with your team directly in the database, meaning you never have to search for a project conversation in your inbox or chat messages ever again.
Just open the data record and scroll through the wall of comments to see where your team stands on a project.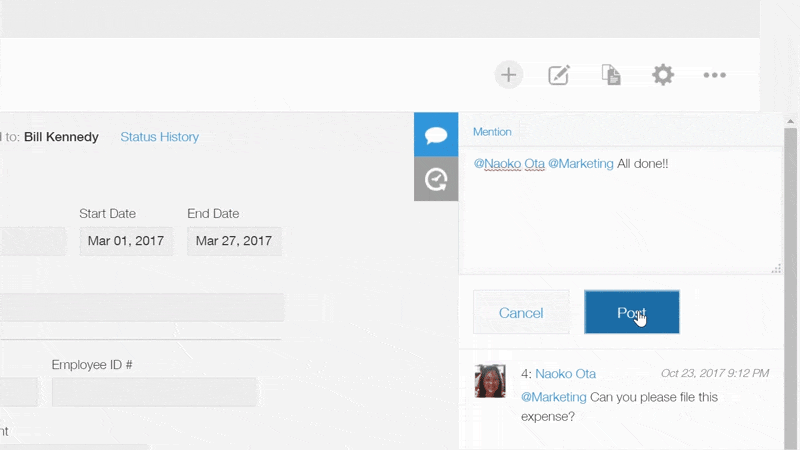 Flexibility without the loss of security.
In Kintone, anyone has the power to create. But Kintone's granular permission settings mean you can decide who can see, edit, and share your application and data.
Kintone's security features help you control data integrity, always know who sees your data, and effectively track data documentation.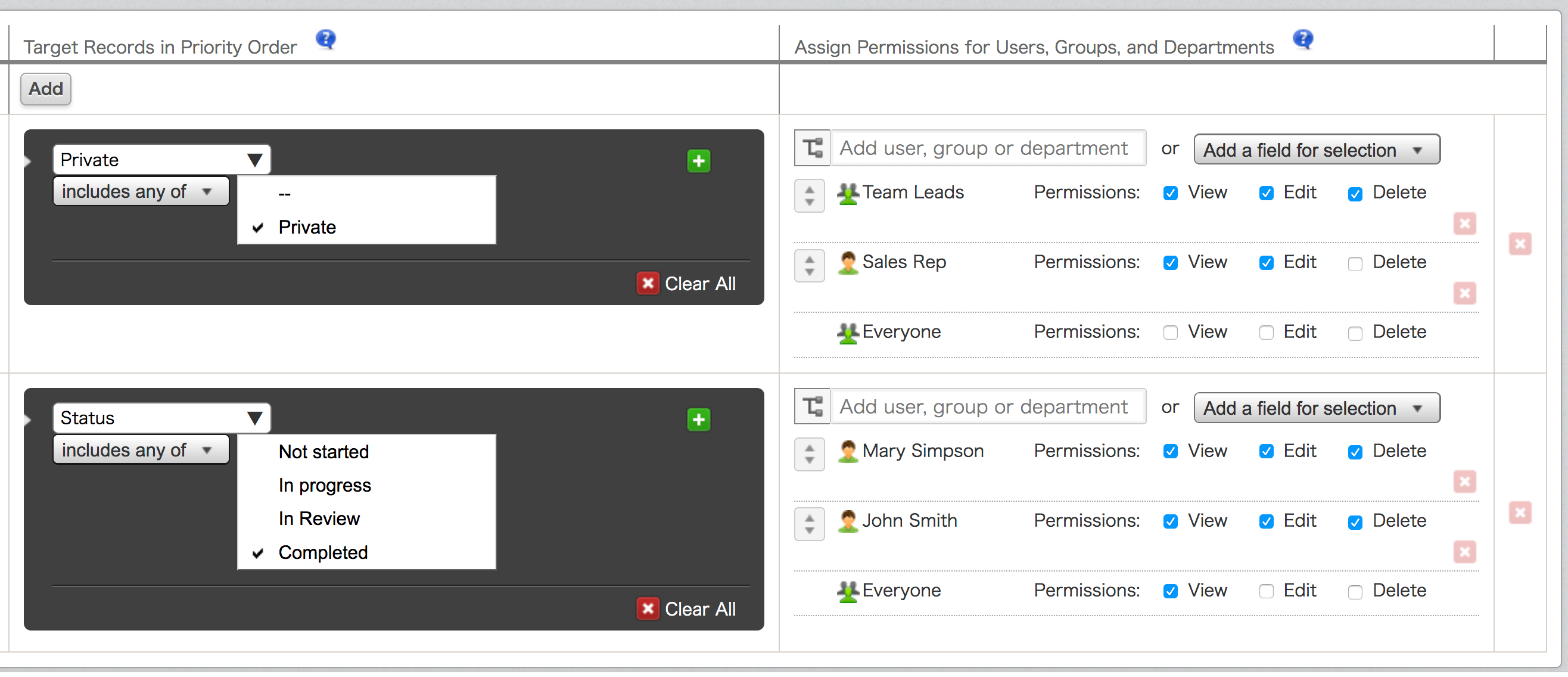 On average, it takes new Kintone customers less than one month to go live on Kintone.
It takes nine months for the average Kintone customer to see an ROI, roughly half the time it takes for similar SaaS platforms.
Of customers rated Kintone "easy to use" in a third-party report. 92% also emphasized Kintone's "quality of support" during and after going live.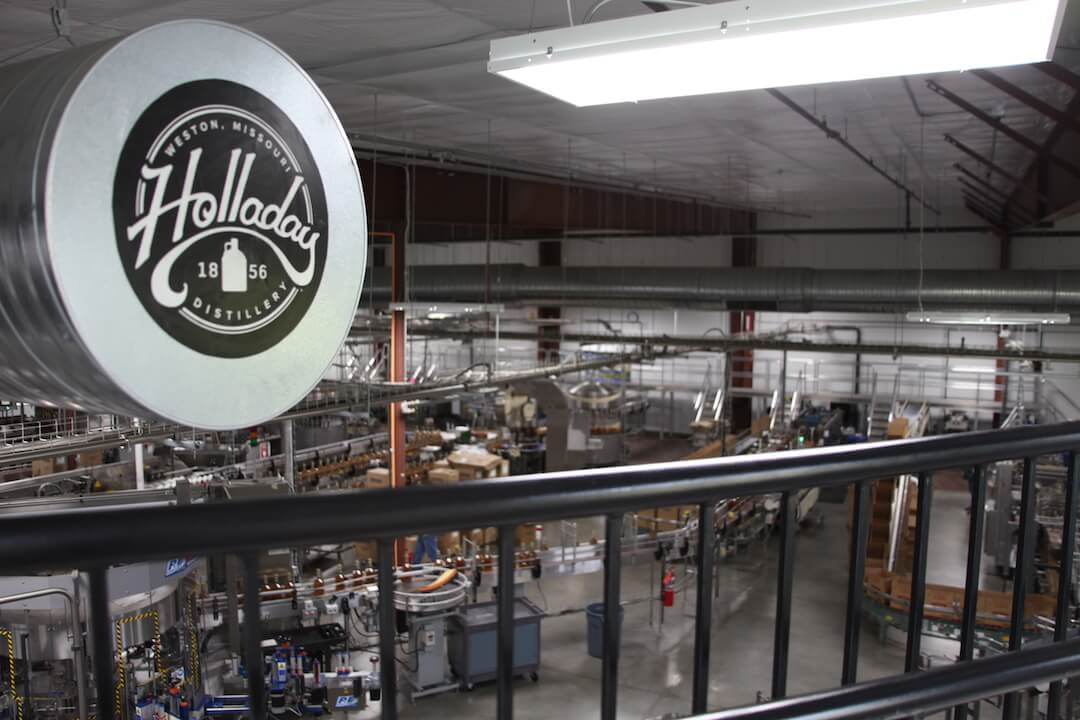 McCormick Distillery
Using No-Code Apps to Streamline Age-Old Operations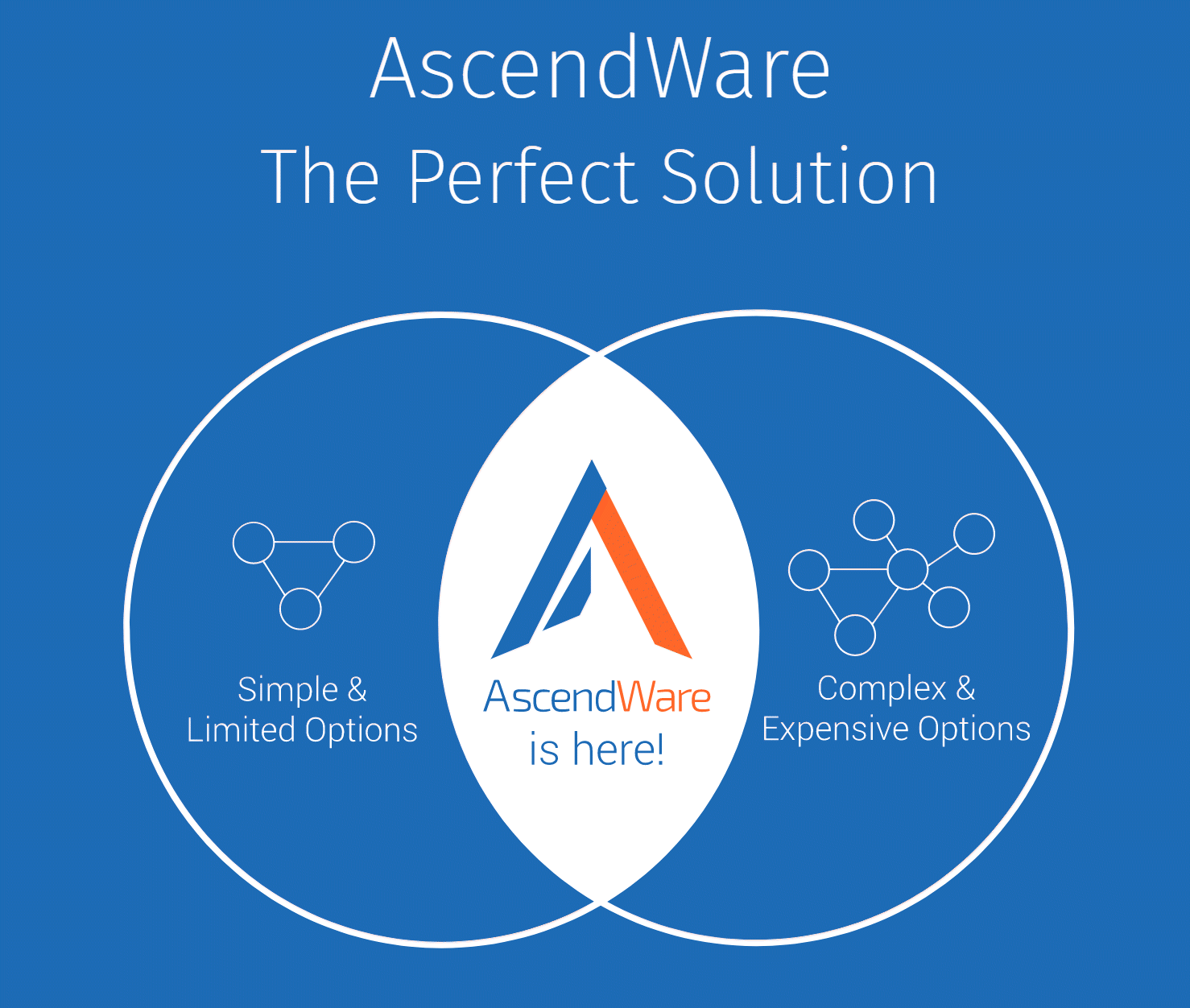 AscendWare
Crafting Custom SaaS Solutions That Answer the Why, What, and How of Business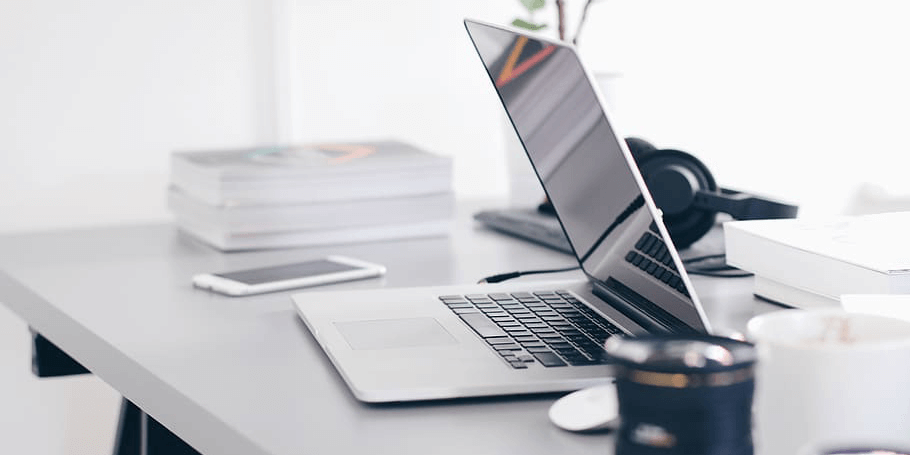 Bandwave Systems
How Bandwave Systems Switched to a Smarter, More Agile Database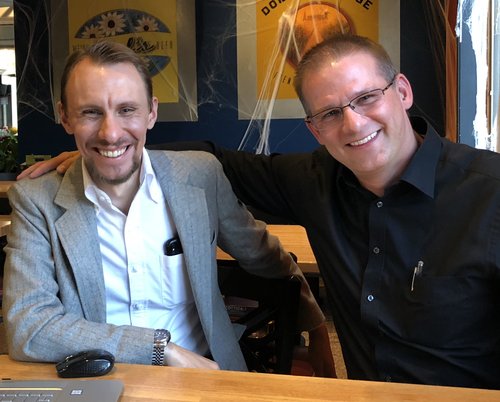 Calabash
Why Calabash Relies on Kintone to Develop Employee-Focused Business Solutions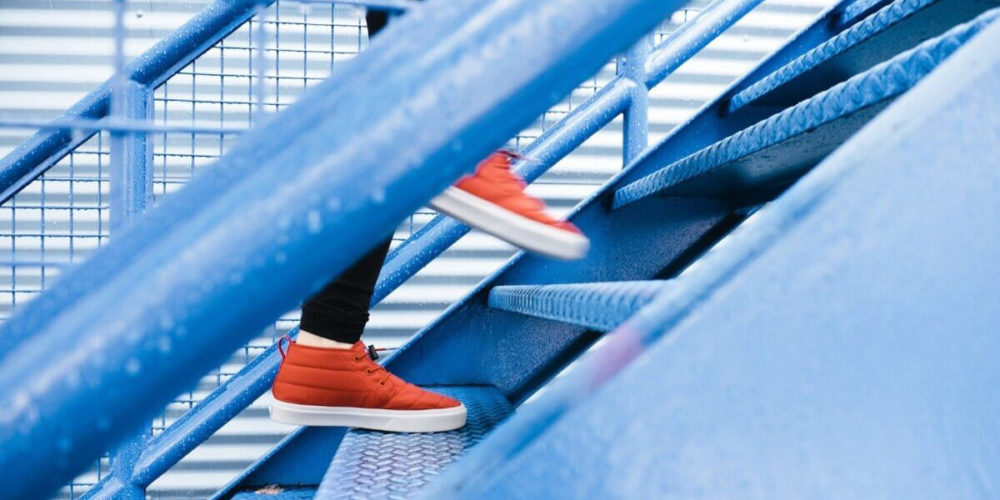 Magma Digital
Magma Digital Helps Clients Scale With Kintone
Integrations & Extensions
Integrations and extensions help you super-charge your Kintone experience. To use, download the extensions and import them into your Kintone domain. Then, add them to any of your apps. Caution: may induce extreme productivity!
Pre-Built Applications
1,000+ new applications are being built and deployed every day by customers and Kintone. Use the library of template applications to help you get started right away.